Ann Coulter Claims Crying Immigrant Children Are 'Child Actors,' But Author She Cited Slams Her as 'Illiterate'
Conservative commentator Ann Coulter said children crying after being separated from their undocumented immigrant parents by U.S. authorities were "child actors" in an appearance on Fox News Sunday.
However, the author who wrote an article cited by Coulter to support her claim has accused her of misrepresenting his work.
In an appearance on The Next Revolution with Steve Hilton Sunday, Coulter implored President Donald Trump not to back down on a hardline immigration policy which has seen thousands of children taken from their parents at the U.S.-Mexican border and placed in detention centers.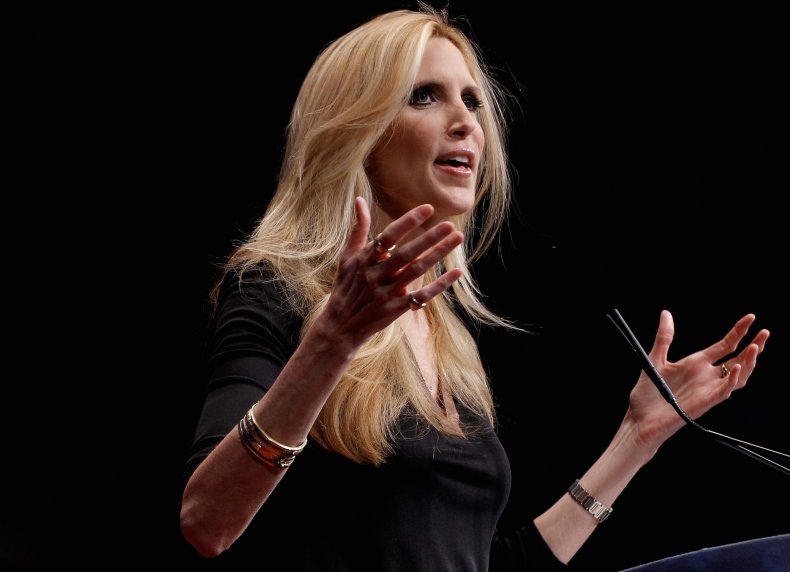 "I would also say one other thing, these child actors weeping and crying on all the other networks 24/7 right now—do not fall for it, Mr. President," Coulter said.
"I get very nervous about the president getting his news from TV," she added.
Coulter cited an article in the New Yorker to support her claims, and remarked: "They're given scripts to read by liberals, according to the New Yorker. Don't fall for the actor children."
When later asked what article she was citing, she tweeted a link to a 2011 article by the writer Suketu Mehta about an African woman seeking asylum in the United States.
"Either she lied or she's truly illiterate," Mehta told Buzzfeed News when asked if Coulter had accurately represented his writings.
"I was really shocked to see she is using my New Yorker piece, which has no child actors, no liberals toting scripts to be read by child actors," said Mehta, a New York University professor and expert on immigration.
"I don't know if she knows how to read, but she clearly hasn't read my New Yorker article."
The article describes the plight of an African woman seeking asylum in the U.S., who was encouraged to exaggerate her claims and say she had been raped to help her case.
"If you had 3 functioning brain cells, @AnnCoulter, you wouldn't be mentioning my New Yorker article about asylum to support your racist positions. It's not about child actors, it's about narratives demanded of adults by a broken asylum system," Mehta tweeted Tuesday night.
Coulter has continued to defend her claims on Twitter, with her assertion on Fox News echoing right-wing conspiracy theories that circulated after February's mass shooting in Parkland High School describing students who campaigned for gun control reform as "crisis actors."
Coulter's remarks on Fox News apparently attracted the support of President Donald Trump's oldest son, Donald Trump Jr., who "liked" a tweet by the Breitbart news network reporting her remarks.