Ann Coulter Congratulates Super Bowl-Winning QB For Being a Christian, Gets Mocked on Twitter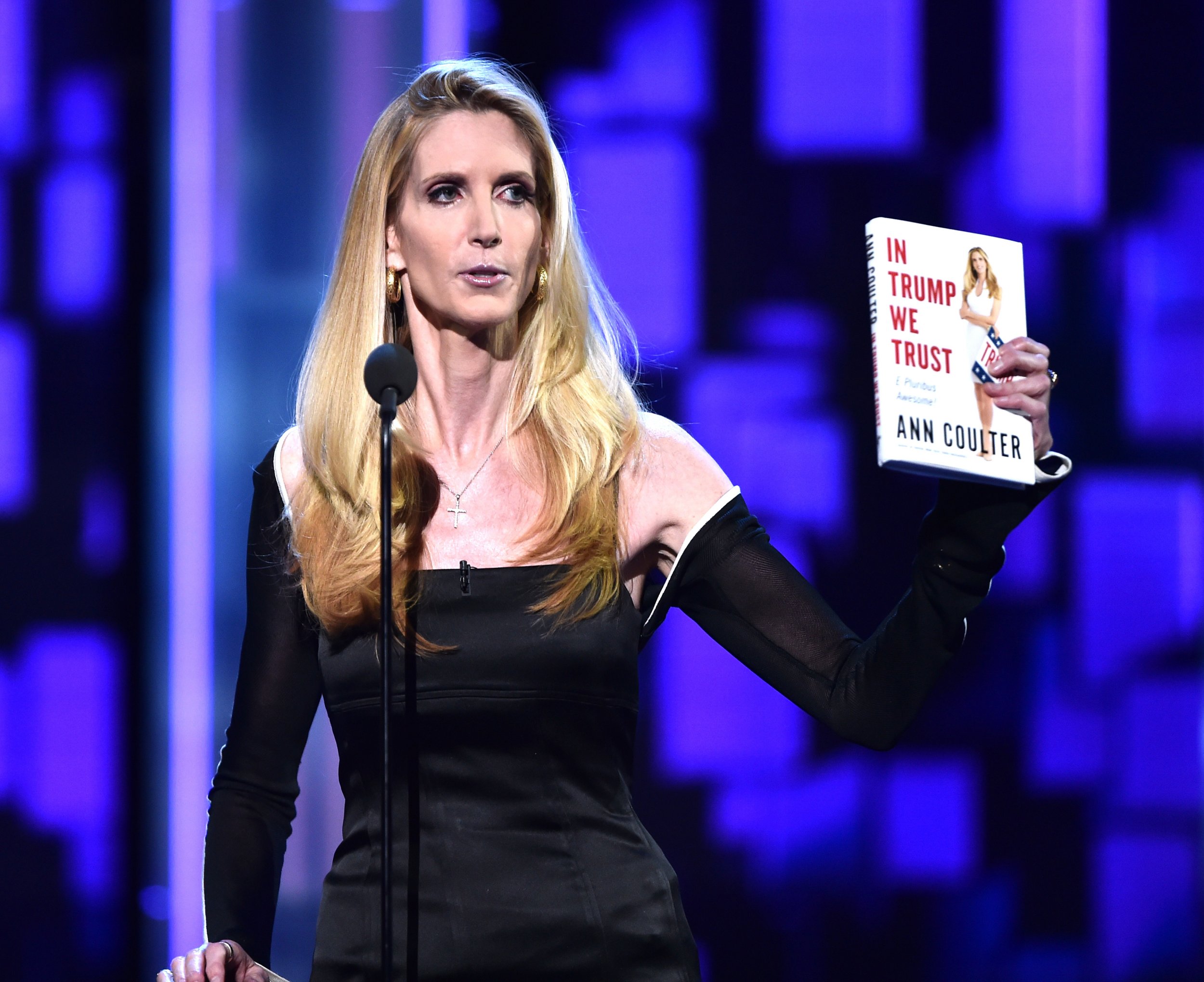 The Philadelphia Eagles won their first Super Bowl in franchise history Sunday night, but controversial conservative commentator Ann Coulter was most excited about the religion of the Eagles' quarterback.
"Congratulations, Eagles!!!!!!!!!! QB Nick Foles, Christian! " Coulter tweeted shortly after Foles led the Eagles to a thrilling victory over the New England Patriots.
Twitter users were quick to troll the conservative writer.
"Finally! After all those years of Jewish quarterback dominance!" one user replied.
Jake Sherman of Politico asked when a non-Christian quarterback last led a team to a Super Bowl win.
Still, Coulter continued her religion-based celebration.
"YES!!!!!!!!!!!!!! COACH GIVES THANKS TO MY LORD AND SAVIOR JESUS CHRIST!!!!! (Now we know why they didn't want to let us hear from the coach.)," she wrote.
She went on to quote Foles in his postgame comments.
"NICK FOLES: 'ALL GLORY TO GOD!'" she wrote.
Certainly, Coulter, author of the book In Trump We Trust, seemed happy about Foles's win over the Patriots and their famed quarterback, Tom Brady.
The owner of five Super Bowl rings, Brady was raised as a Christian but today claims he believes in "everything." While his religious preferences may not meet Coulter's standards, Brady received flak in 2016 after it was revealed that the quarterback was a Donald Trump supporter.
There is a very different feeling about the president among many in the Philadelphia Eagles locker room. Several members of the 2018 Super Bowl Championship team have already stated that they will not visit the White House to celebrate their win.
Chris Long, defensive end for the Eagles, said, "No, I'm not going to the White House. Are you kidding me?" in an interview with Barstool Sports's podcast Pardon My Take on Sunday.
Trump released a statement on Sunday before the game referencing the NFL players who have protested police brutality by kneeling during the national anthem.
"Though many of our nation's service members are unable to be home with family and friends to enjoy this evening's American tradition, they are always in our thoughts and prayers," the statement said.
"We owe these heroes the greatest respect for defending our liberty and our American way of life. Their sacrifice is stitched into each star and every stripe of our Star-Spangled Banner. We hold them in our hearts and thank them for our freedom as we proudly stand for the national anthem," Trump continued.
Long, who played for the 2017 Patriots championship team, skipped the traditional White House visit last year.