Ann Coulter Says Donald Trump Is Trying to 'Scam the Stupidest People in His Base' With a National Emergency
Conservative political commentator and author Ann Coulter railed against President Trump on Thursday night as he prepared to declare a national emergency to build his border wall, tweeting that such a move was intended to "scam the stupidest people in his base."
Coulter, a one-time fervent supporter of Trump but who has angrily turned on him in recent months, quote-tweeted Conservative Review senior editor Daniel Horowitz's post that "the goal of a national emergency is to end illegal immigration and cartel smuggling."
Horowitz wrote that 100 to 200 miles of fencing "will not do" and that unaccompanied minors "will come anywhere including points of entry and not only get amnesty for themselves but for those here."
Coulter disagreed.
"No, the goal of a national emergency is for Trump to scam the stupidest people in his base for 2 more years," she tweeted.
In a separate tweet, she added, "The goal is to get Trump's stupidest voters to say 'HE'S FIGHTING!' No he's not. If he signs this bill, it's over."
Trump was set to declare a national emergency mid-afternoon Friday, aimed at securing about $6.5 billion to build the border wall, his biggest campaign promise. He planned to sign spending legislation averting another government shutdown during the same event, slated to take place in the White House Rose Garden.
Hours before Trump's planned announcement, Coulter reiterated her stance that he should not declare a national emergency.
"There ARE no emergency powers to build the wall if Trump signs this bill," she tweeted. "It's like signing a confession - then immediately appealing it."
She added, "Throw a rock and you'll hit someone with more common sense than the people Trump has surrounded himself with."
Throughout the recent negotiations with Democrats about border security, Trump has continued to appeal to his base. He held a rally for his supporters in El Paso, Texas on Monday, during which he falsely stated that the border city went from being one of the most dangerous to safest municipalities in the country after a barrier was built at the border.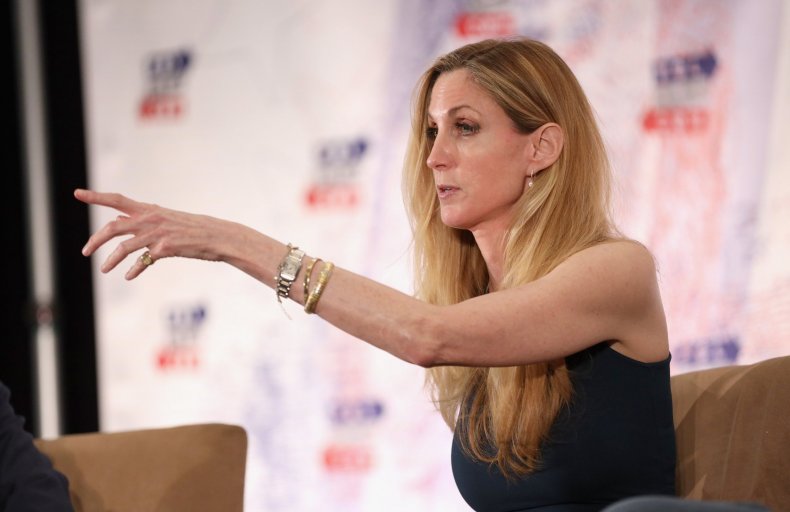 But Trump's plan did not surprise Coulter. In an interview on the Yahoo News podcast Skullduggery early this month, she predicted that Trump would go ahead with the declaration.
"I think he's finally going to pull that pocket Constitution out of his lapel pocket and, 'Oh my gosh, I'm the president. This is great,'" she said at the time.
Coulter voiced disapproval for the bipartisan deal that Trump agreed to, that provides $1.375 billion for 55 miles of wall, because it falls short of his original demand.
"Will someone please primary this guy?" she tweeted late Thursday.
Correction (02/16, 3:15 p.m.): This story originally innacurately stated that Coulter was a confidant of Trump. While she was a passionate supporter of the president, there is no evidence that the relationship was more than that.