Ann Coulter Slams Trump in Tweetstorm: 'Dropping a Brick Would Do More To Build The Wall'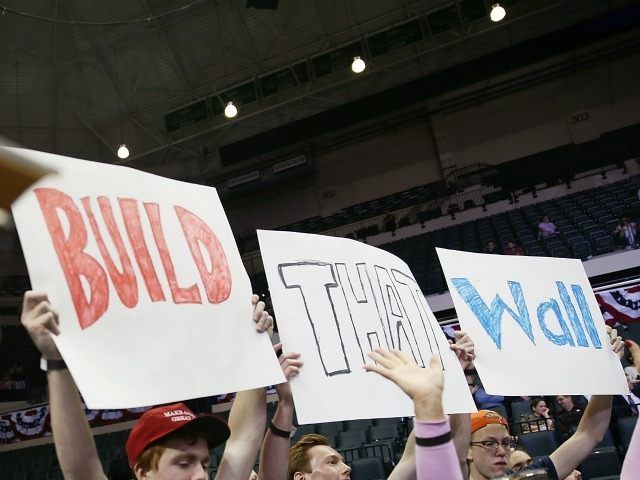 Today on Twitter, Ann Coulter had melodrama on her mind. And no, it wasn't the one released by Lorde.
"This daily Trump melodrama is worth it ONLY if he's really going to build the wall, cut off Muslim refugees and deport illegals," she proclaimed, launching into what could only be described as a proper tweetstorm on the subject.
The tweets are likely a response to Trump's rollback on his campaign promise to deport "dreamers"—undocumented immigrants who came to the U.S. as children and who are, as of now, under protection from Obama-era legislation. The Department of Homeland Security announced today that they'll be continuing the program.
Coulter's last tweet appears to reference the other big Trump announcement today: the "cancellation" of the "one-sided deal" that the Obama administration made with Cuba. Trump hopes to tighten travel and commerce restrictions on the country, up the ante on anti-Castro rhetoric and urge Cuba to return U.S. criminal fugitives—such as former Black Panther member Joanne Chesimard—to their home country for trial.
Contrasting this harsh tone toward the country's government, Trump behaved warmly toward Cuban dissidents in Miami, even kissing one on the cheek. This could be what Coulter took umbrage at when she references the president "helping" other countries.
This is hardly the first time Coulter, a well-known conservative firebrand, has slammed Trump. Despite initially supporting his campaign, particularly his call for a border wall with Mexico, she told Stuart Varney of Fox Business back in May that she kept being brought back as a news commentator "to defend him." In an interview with The Daily Caller, she said she was ready to "jump ship" on her undying support of the president. (She wrote the book In Trump We Trust and compared her "worship" of Trump to how "people of North Korea worship their Dear Leader – blind loyalty.")
But Coulter might have to be patient: A member of Trump's administration told Breitbart today that designs for a "big, beautiful" border wall will be unveiled this summer.