Ann Coulter Says Gavin Newsom 'Will Be Relieved' New Zealand Doesn't Have Death Penalty After Mosque Shooting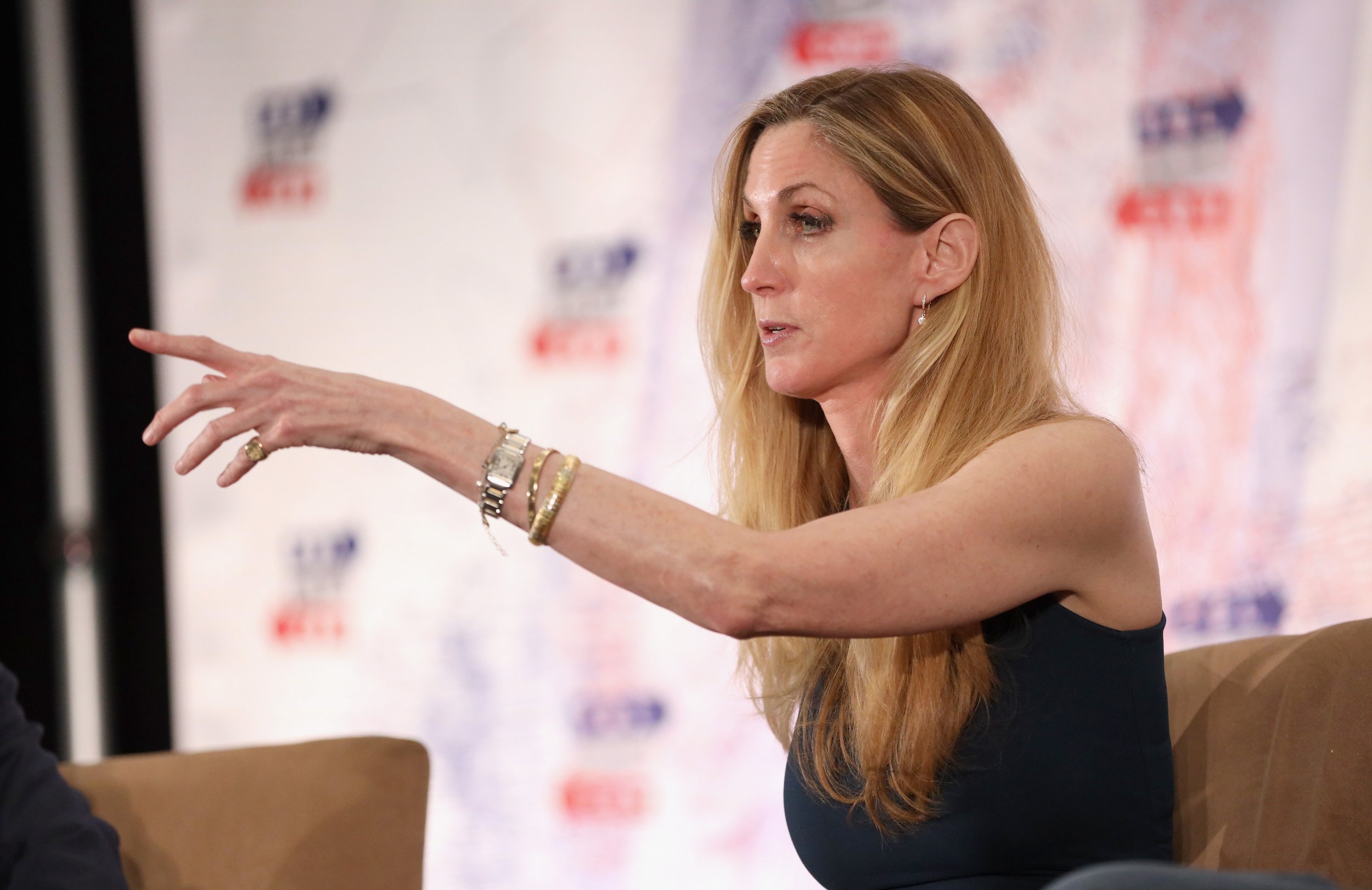 In the wake of a mass shooting at two New Zealand mosques that left 49 people dead on Friday, conservative firebrand Ann Coulter took the opportunity to mock California Governor Gavin Newsom's death penalty ban by saying he would be "relieved" that New Zealand does not administer such a punishment.
"At least Gavin Newsom will be relieved that New Zealand doesn't have the death penalty," Coulter tweeted on Friday afternoon, bashing the liberal governor.
Coulter harshly condemned the massacre at two mosques in Christchurch, in which at least one gunman killed 49 people and injured more than 40 others during prayer sessions. New Zealand Prime Minister Jacinta Ardern swiftly labeled it a terrorist attack.
"New Zealand is a sickening tragedy. My heart goes out to all those suffering," Coulter tweeted earlier in the day. "When will this insane terrorism end ... San Bernardino, Pulse Nightclub, Bataclan theatre, Charlie Hebdo, Bastille Day, Madrid, London, Glasgow Airport, Milan, Ft Hood, Brussels, Berlin, 9/11 …"
Coulter, though, also evidently saw the mass shooting as an opportunity to criticize Newsom, who on Wednesday signed an executive order placing a moratorium on the death penalty in California. Newsroom said that 25 of the 737 people on death row in the state have no more means to appeal, meaning California is faced with "executing more people than any state in modern American history."
"I am expressing this is not from (a) paradigm of politics. It's not a situational conversation for me. This is about who I am as a human being," Newsom said during a press conference. "To me this is the right thing to do."
Newsom hours before Coulter tweeted on the Christchurch massacre expressed sympathy for the lives lost.
"Pittsburgh, Charleston, Quebec, New Zealand — no one should have to fear going to their place of worship. The hate that has fueled these horrific and cowardly acts MUST be called out," Newsom tweeted. "CA stands with New Zealand and Muslims everywhere."
The governor continued to make a case for stopping the death penalty.
"Equal justice does not exist in the death penalty system. It has discriminated against people of color. Discriminated against people with a mental illness," he tweeted. "It has wasted billions of dollars and has not kept us safer. This immoral practice must end."
Coulter, who turned from a passionate supporter of President Donald Trump to one of his biggest conservative critics over his failure to get a wall on the U.S. southern border built, agreed with Trump's death penalty stance.
In a column last summer, Coulter argued that Trump was right to call for the death penalty after the Central Park Five teenagers were arrested for raping a woman in 1989, even though their convictions were overturned.