Ann Coulter Immediately Politicizes Manhattan Terror Attack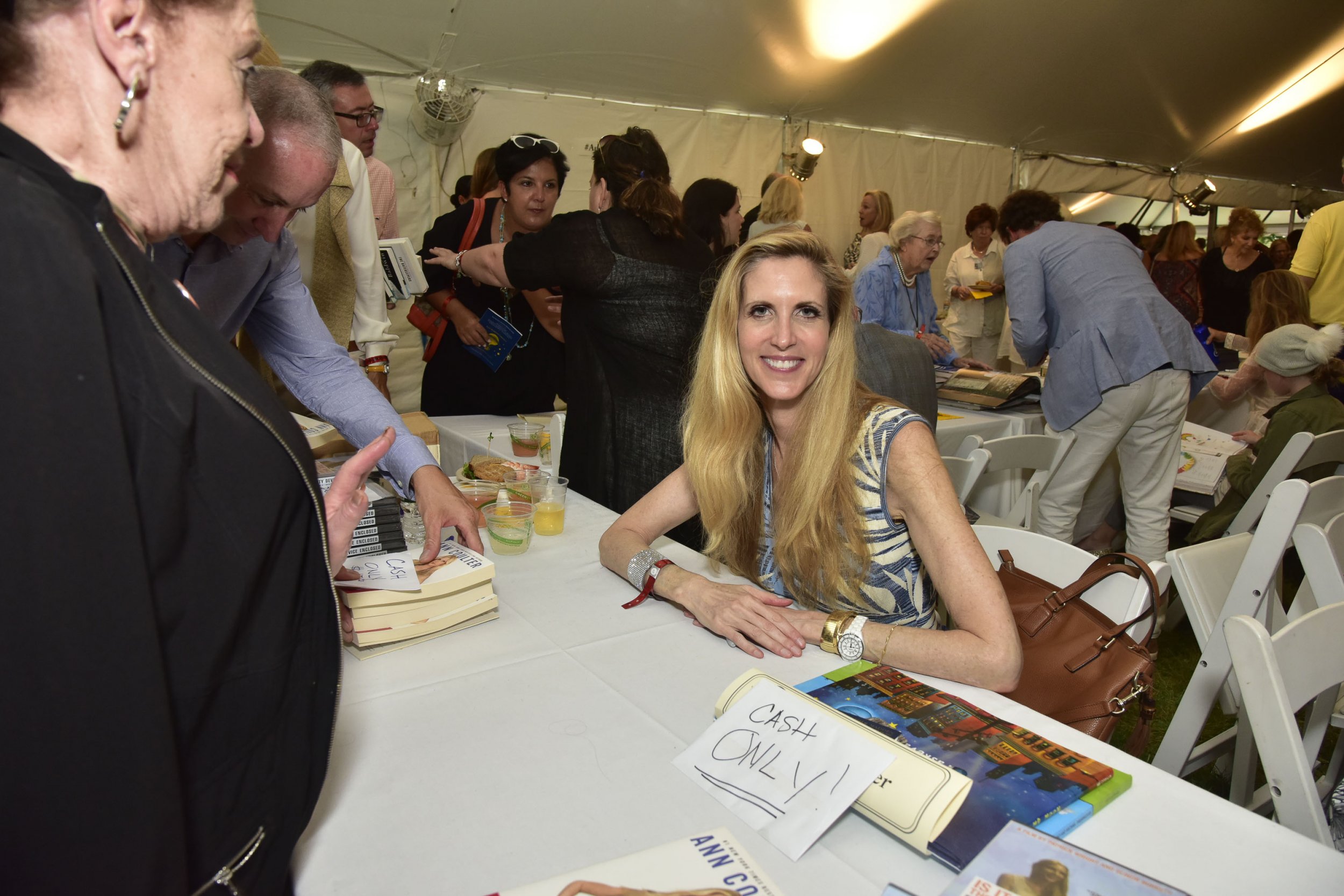 Updated | Conservative political commentator Ann Coulter didn't wait even a few minutes to politicize the deadly terror truck attack in Manhattan on Tuesday, tweeting, "Awaiting Chuck Schumer press conference demanding that we ban Home Depot delivery trucks."
The political right frequently condemns the left for politicizing mass shootings too soon after they've occurred, but even before any solid information was available on Tuesday afternoon, Coulter broke that rule in an attempt to mock a Democratic senator known for championing gun control after a terror attack occurred in the state he represents. Schumer is also a native of New York City.
Not long after attacking Schumer, Coulter seemed to suggest the perpetrator of Tuesday's incident was a foreigner, tweeting, "Loony left NYPD spokesman refuses to reveal terrorist's name or nationality. I'm guessing a blonde guy named Bjorn from Norway."
When authorities confirmed that the suspect, Sayfullo Saipov, was an Uzbekistan native, Coulter posted, "Hey, I have an idea: How about a zero immigration quota for the Arab Middle East and Islamist-infested countries in Africa and Asia?"
Coulter is the author of many books, including her latest, "In Trump We Trust: E Pluribus Awesome." She's best known for Islamophobia and support for guns.
President Donald Trump also politicized the incident before many elements had been confirmed.
"We must not allow ISIS to return, or enter, our country after defeating them in the Middle East and elsewhere. Enough!" Trump tweeted about three hours after the attack, before the suspect's identity or political ideology was known.
Information on the incident was initially sketchy, but after Coulter's tweet, NYPD officials said a driver of a Home Depot rental truck intentionally drove down a popular bicycle path in Manhattan not far from the World Trade Center. At one point, the truck collided with a school bus. At least eight were killed.
The deliberate attack was being treated as an act of terrorism, Mayor Bill de Blasio said.
"We know this action was intended to break out spirit. But we also know New Yorkers are strong...and resilient," the mayor added. "We have been tested before as a city very near the site of today's tragedy and New Yorkers do not give in... in the face of these type of actions."
Not much is known about the suspect, who is currently in police custody. He's a 29-year-old male who was captured after a shootout. A pellet gun and a paintball gun were recovered, cops said. The suspect allegedly shouted "Allahu akbar" as he stepped out of the rental truck.
President Donald Trump responded to the incident in a tweet: "In NYC, looks like another attack by a very sick and deranged person. Law enforcement is following this closely. NOT IN THE U.S.A.!"
After the Las Vegas shooting, which was committed by a heavily armed man using accessories to make his weapons even more dangerous, conservatives cautioned against taking immediate action on gun control.
"I think it's particularly inappropriate to politicize an event like this," Kentucky Republican Senator Mitch McConnell said after the incident. "It just happened in the last day and a half."
Inappropriate, it appears, only sometimes.
Story was updated to include a comment from President Trump and additional comments from Coulter.