Ann Coulter Mocks Ivanka Trump's China Trademark Approvals as 'Upside' After Chinese Woman Arrested at Mar-a-Lago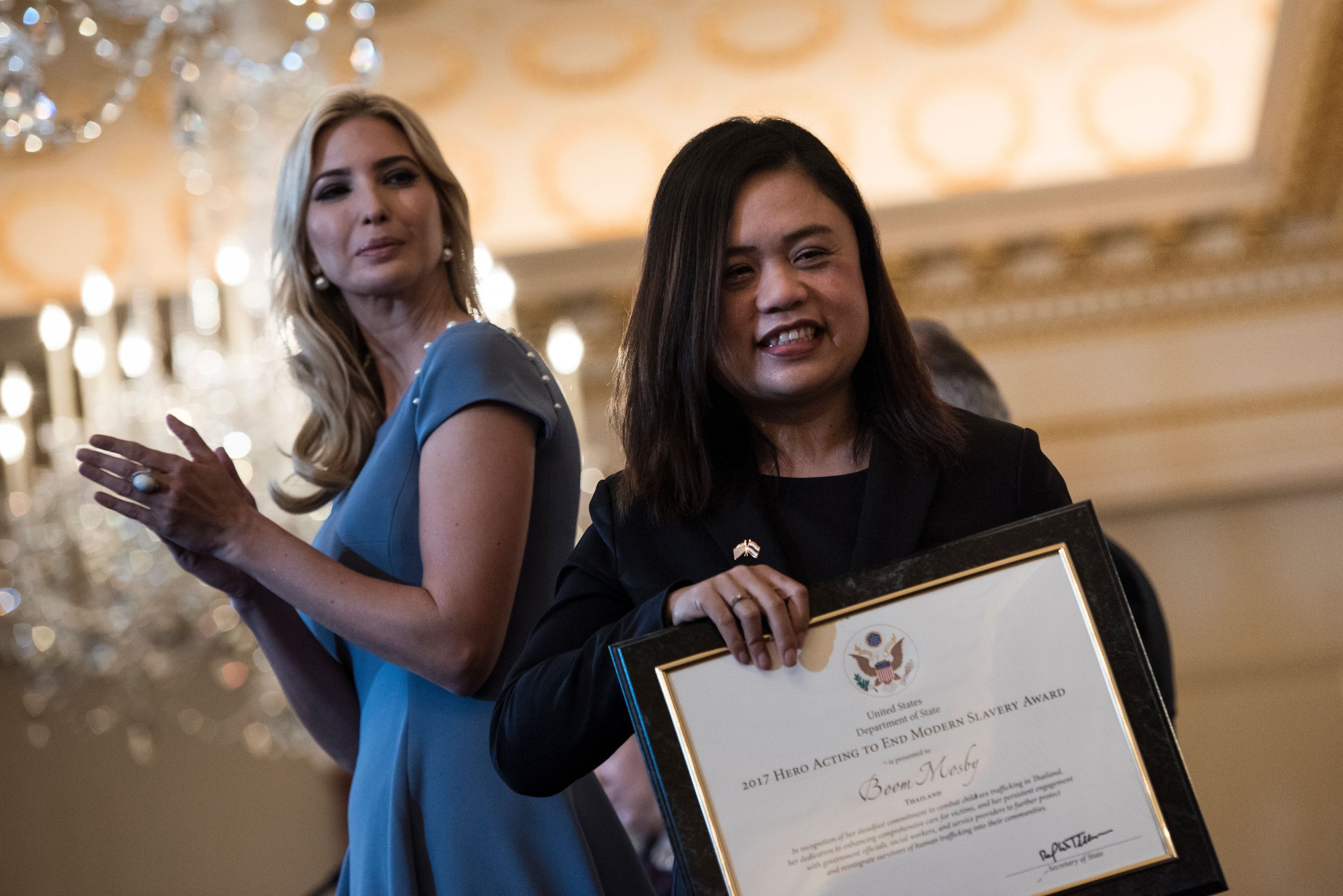 Ann Coulter, a right-wing political pundit, brought up first daughter Ivanka Trump's controversial Chinese trademark approvals after a report Tuesday night that a woman carrying two Chinese passports was arrested for unlawfully entering President Donald Trump's Mar-a-Lago resort on Saturday
Yujing Zhang was charged with unlawfully entering the Palm Beach resort on Saturday with a thumb drive that contained malware, and lying to Secret Service agents about her intentions, The Wall Street Journal reported. Zhang reportedly told an agent that she was heading to the pool but then told a receptionist that she was attending a "United Nations Chinese American Association" event, which was not on the schedule for that day. She grew "verbally aggressive" and was detained, according to a Secret Service affidavit, along with her thumb drive with malware, a hard drive, a computer and four cell phones.
"Yes, but on the upside, Ivanka got three new trademarks approved in China!" Coulter tweeted, along with a link to the story on Zhang.
The story did not contain any reference to Ivanka Trump or her trademarks that China had approved.
Ivanka Trump, a senior White House adviser, came under scrutiny for receiving trademark approvals as her father engaged in trade negotiations and other business with China.
In January, the Chinese government granted the first daughter's company preliminary approval for five trademarks at the same time that her father was in the midst of trade talks. The trademarks were for wedding dresses, sunglasses, child care centers, charitable fundraising and art valuation services.
China granted Ivanka Trump's company approval to register three trademarks on the same day last June that President Trump had agreed to lift sanctions against Chinese telecommunications company ZTE, effectively saving it from financial collapse. The timing drew criticism from ethics groups, including Citizens for Responsibility and Ethics (CREW) in Washington.
"You can't say that there's quid pro quo behavior, but the timing does raise questions that everything is happening around the same time," CREW spokesman Jordan Libowitz told Newsweek at the time.
Ivanka Trump shuttered her namesake fashion brand in July over frustration with the restrictions she had to place on it to avoid possible conflicts of interest with her White House role. Representatives for her company said that trademark filings were normal and necessary to protect her name from others who might try to copy her branding.
Coulter had taken shots at the first daughter before. Last month, Coulter made a sarcastic remark about what Democrats in a far-reaching probe of the White House could hope to obtain from Ivanka Trump.
"Dems demanding documents from Ivanka. They need to be more specific. She is a VERY high powered woman," Coulter tweeted. "Do they want documents on belts and handbags? Or shoes? If so, pumps or stilettos?"