Ann Coulter Says Jared Kushner Wrote Anti-Trump Op-Ed Because He and Ivanka 'Have to Go Back to the Hamptons'
White House senior adviser Jared Kushner was the likely culprit behind last week's controversial New York Times op-ed that claimed a secret "resistance" inside the White House was protecting the country from President Donald Trump's potentially damaging decisions, says conservative pundit Ann Coulter.
Coulter, who has supported Trump's agenda but also derided him for failing to build a wall along the southern border, suggested the president's son-in-law had written the op-ed so he and his wife, fellow White House adviser Ivanka Trump, could show their faces again in two of New York's more esteemed and liberal areas.
"Because he and Ivanka are going to have to go back to the Upper East Side and go to the Hamptons," Coulter told The Daily Beast in a story published Thursday. "They're probably worried that Trump will be removed within the next few years. They had just gone to the [John] McCain funeral, and [the op-ed] was right after Labor Day, so they were probably feeling wistful for the Hamptons. And the only way they can get back in is if they can say, 'Don't worry, we're the ones who stopped the wall.'"
Coulter also claimed Kushner was behind several of the president's biggest missteps, including the dismissal of former FBI direct James Comey and the hiring of Anthony Scaramucci as White House communications director.
"I don't particularly want to attack Jared, but, OK, there was 'Fire Jim Comey, it's a great idea.' There was 'Endorse Luther Strange, it'll be a great idea.' There was 'Let's start with tax cuts, because that's what Mitch McConnell wants.' There was 'Let's hire Anthony Scaramucci—he's fantastic, Pops!'" Coulter said of Kushner.
She also questioned Kushner's championing of prison reform because his father, Charles Kushner, had served time.
"And, on a larger point, there's his prison reform, which you'd think would be a little embarrassing for a guy whose father spent time in prison," Coulter told The Beast.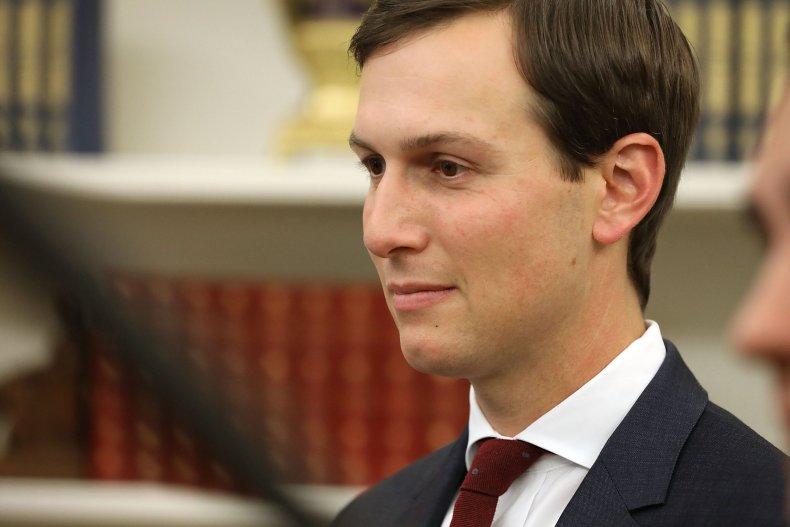 Last week, Kushner declined reporters' questions about the op-ed, while several top officials, including Cabinet members, staunchly denied writing the essay. Along with claiming to support much of Donald Trump's conservative agenda, despite the behind-the-scenes actions, the writer said the president's "amorality" meant he had no real principles with which to lead the country.
Jared Kushner and Ivanka Trump, given their immediate kinship with the president, seem unlikely authors of the infamous screed, and are actually leading the search within the White House to find out who did write the scathing op-ed, according to Vanity Fair.