Ann Coulter Slams Joe Biden and Says Democrats 'Don't Have a Single Sane Person Running'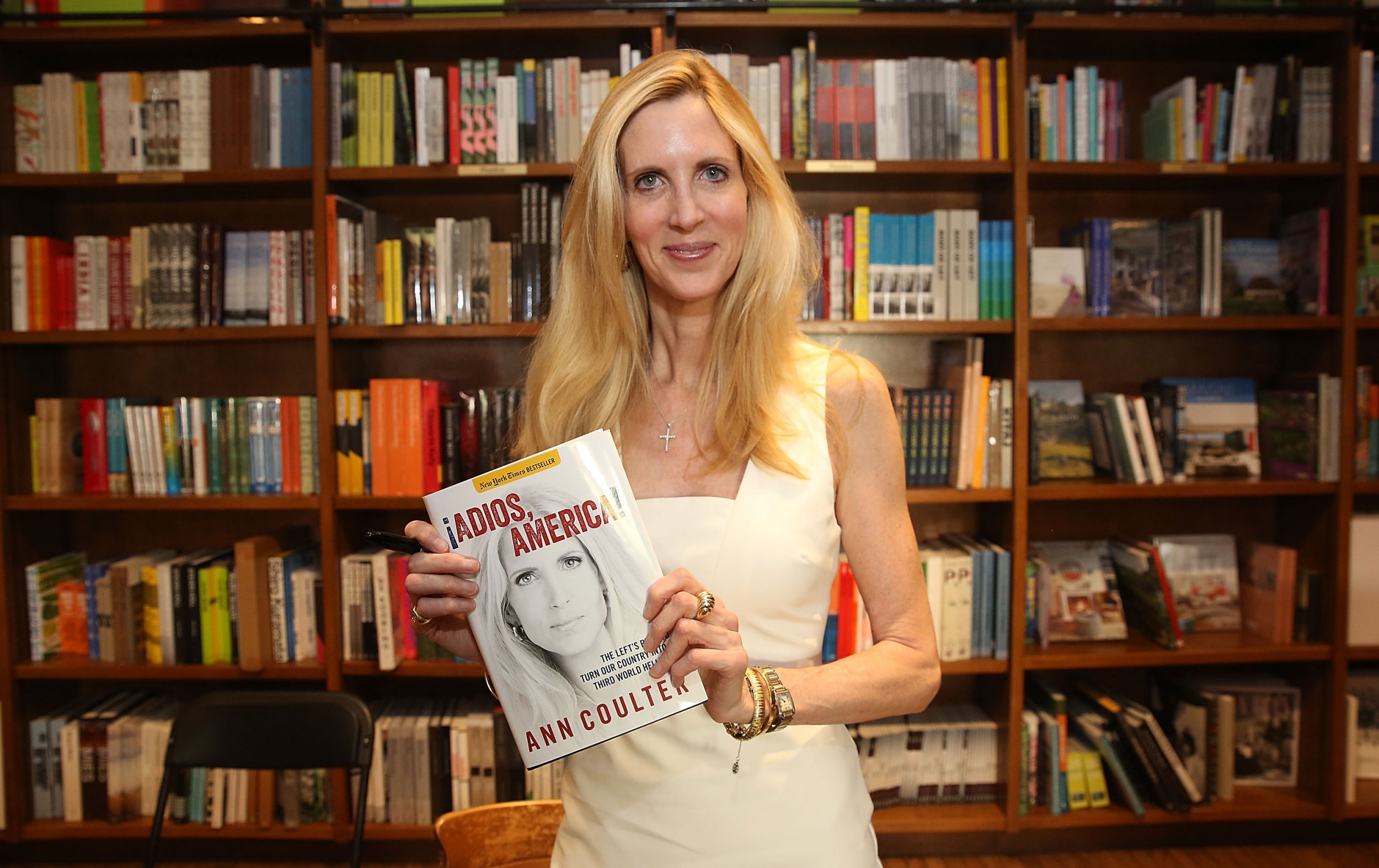 Conservative political pundit Ann Coulter took a shot at former Vice President Joe Biden, who is reportedly planning to announce his 2020 presidential bid on Thursday, and said Democrats "don't have a single sane person running."
Coulter quote tweeted a post by the Federation for American Immigration Reform, which advocates for reduced immigration, linking a story from five years ago on Biden. In the article, Biden said the nearly 12 million immigrants in the United States illegally are "already Americans."
"You know, 11 million people live in the shadows. I believe they're already American citizens," Biden said at a U.S. Hispanic Chamber of Commerce event in March 2014. "These people are just waiting, waiting for a chance to contribute fully. And by that standard, 11 million undocumented aliens are already Americans, in my view."
The Federation for American Immigration Reform tweeted the years-old story on Wednesday morning.
"The Dems don't have a single sane person running," Coulter commented on Twitter.
Coulter's tweet came a day before Biden is widely believed to be announcing his plan to enter the 2020 race. Three Democrats knowledgeable on the bid preparations told The New York Times that Biden is set to announce on Thursday, and will start his campaign with $0 in fundraising.
Biden and Coulter have a rocky history. Earlier this year, Biden referred to Coulter as "the conservative blonde woman" instead of using her name and blamed her for President Donald Trump orchestrating the government shutdown.
"Republicans overwhelmingly voted to keep the government open," Biden told a CNN reporter in January. "Then Rush Limbaugh and the conservative blonde woman says he's losing his base, and so he's changed his mind."
Coulter at the time slammed Biden on Twitter.
"I worked on the Judiciary Committee and dated one of his staffers," Coulter tweeted. "He's just senile."
Coulter was a longtime supporter of Trump until she determined that he failed to deliver on his border wall campaign promise by ending the government shutdown in late January without Democrats agreeing to provide any funds for the wall. Coulter then said that Trump should face a 2020 Republican primary.
Furthermore, Coulter was against Trump declaring a national emergency at the southern border as a means to get funding for the wall.
"The goal of a national emergency is for Trump to scam the stupidest people in his base for 2 more years," Coulter tweeted in February.
Once he announces, Biden would enter a crowded Democratic field of 19 candidates.