Ann Coulter Mocks Ivanka Trump as 'Very High Powered': Says Democrats Must 'Want Documents on Belts and Handbags'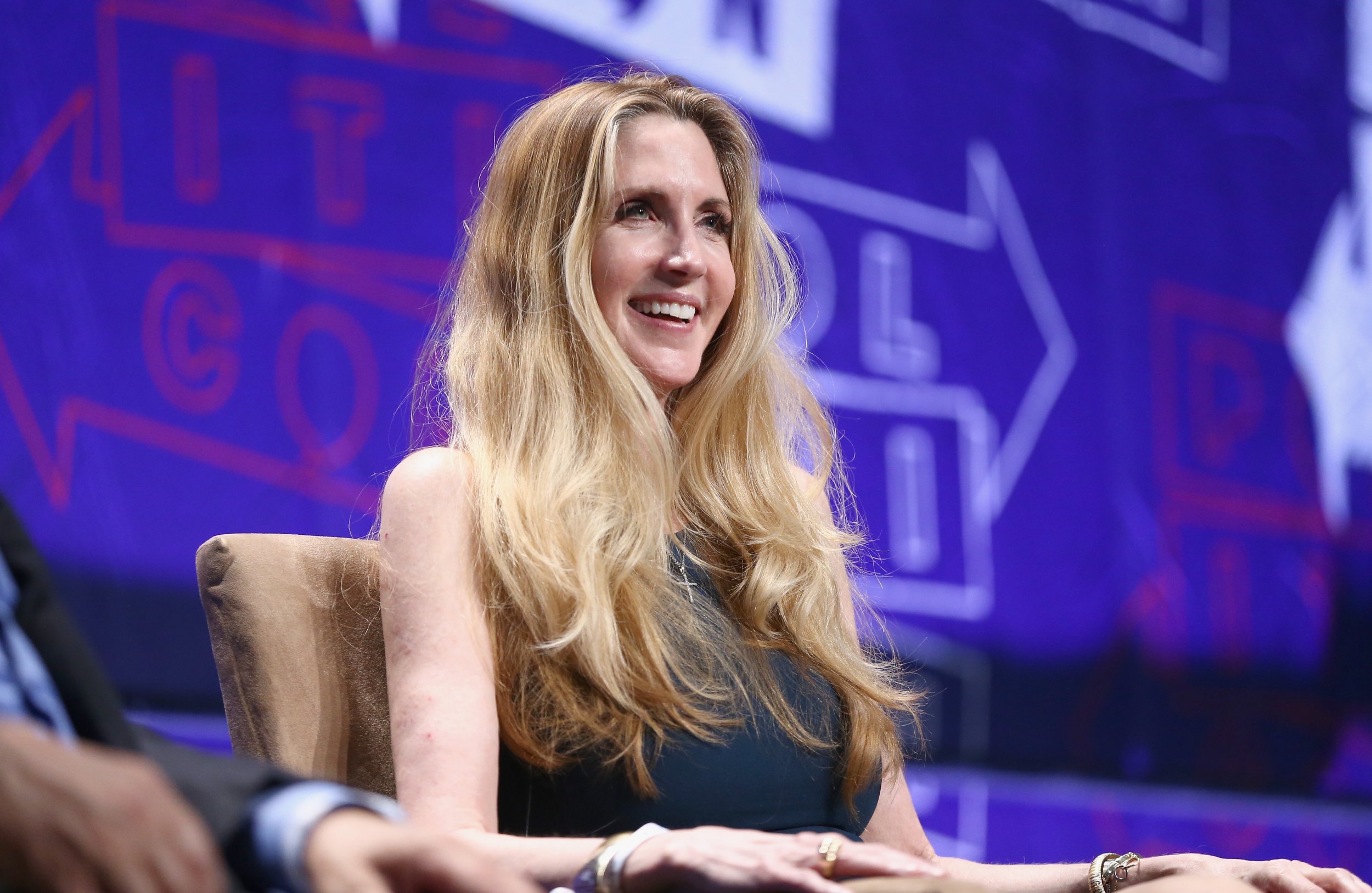 Conservative political pundit Ann Coulter continues to lean into her transformation from high-profile fan to outspoken critic of President Donald Trump. The commentator and author is now going after first daughter and senior White House adviser Ivanka Trump.
In a sarcastic tweet, Coulter appeared to mock both Ivanka and the Democrats' ongoing, far-reaching probe of the White House, asking what sort of dirt the new congressional majority could hope to find on the president's daughter.
"Dems demanding documents from Ivanka. They need to be more specific. She is a VERY high powered woman," Coulter tweeted on Wednesday afternoon. "Do they want documents on belts and handbags? Or shoes? If so, pumps or stilettos?"
Ivanka is not on the list of 81 people and entities that House Judiciary Committee Democrats demanded documents from, though her husband Jared Kushner, and brothers Donald Trump, Jr. and Eric Trump are on that list. However, the committee's chairman Rep. Jerrold Nadler (D-NY) said Monday that she could "conceivably, certainly" be added to the list.
Coulter's jab at Ivanka alludes to the first daughter having no government experience before her father appointed her to a role in the West Wing. Prior to her current position, Ivanka ran her namesake fashion line, producing clothing, handbags and shoes. The first daughter shuttered that business last July, reportedly in frustration over restrictions she had to place on it to avoid possible conflicts of interest with her government job.
Ivanka previously faced ethics complaints for wearing items from her brand to official events, that then got posted for sale on fashion websites.
"After 17 months in Washington, I do not know when or if I will ever return to the business, but I do know that my focus for the foreseeable future will be the work I am doing here in Washington," Ivanka said at the time. "So making this decision now is the only fair outcome for my team and partners."
Coulter, who wrote the book In Trump We Trust but turned on the president after he abandoned his demand for congressionally appropriated border wall funds during the record-setting 35-day government shutdown, has also criticized other Trump family members.
In January, she tweeted of Ivanka's husband and fellow senior White House adviser: "Maybe the solution to the border crisis is not deporting 22 million illegals but one Jared Kushner."
Coulter is not the only major media figure to question Ivanka Trump's credentials this week.
After CNN reported that the president pressured then-chief of staff John Kelly and White House counsel Don McGahn to grant security clearance to the first daughter, the network's anchor Anderson Cooper asked, "What is Ivanka Trump's expertise in anything?"