Ann Coulter Mocks Kavanaugh Accuser Christine Blasey Ford: She Might Add a 'Third Front Door'
Conservative commentator Ann Coulter this week mocked Christine Blasey Ford, a woman who accused Brett Kavanaugh of sexual assault, after a recent New York Times article highlighted the Supreme Court Justice's alleged history of sexual misconduct.
"This new Kavanaugh stuff has been so triggering for Christine Blasey Ford that she's thinking of adding a third front door to her house," Coulter tweeted on Wednesday.
During Senate Judiciary Committee testimony last year, Blasey described a lasting impact of her trauma from the alleged Kavanaugh sexual assault incident against her as a teenager.
"The reason this came up in counseling is that my husband and I had completed a very extensive, very long remodel of our home and I insisted on a second front door, an idea that he and others disagreed with and could not understand," Ford said. "In explaining why I wanted a second front door, I began to describe the assault in detail."
When asked by Senator Dianne Feinstein to elaborate on why she wanted the second door, Ford revealed that "anxiety, phobia and PTSD-like symptoms are the types of things that I've been coping with." Specifically, "claustrophobia, panic and that type of thing," she added.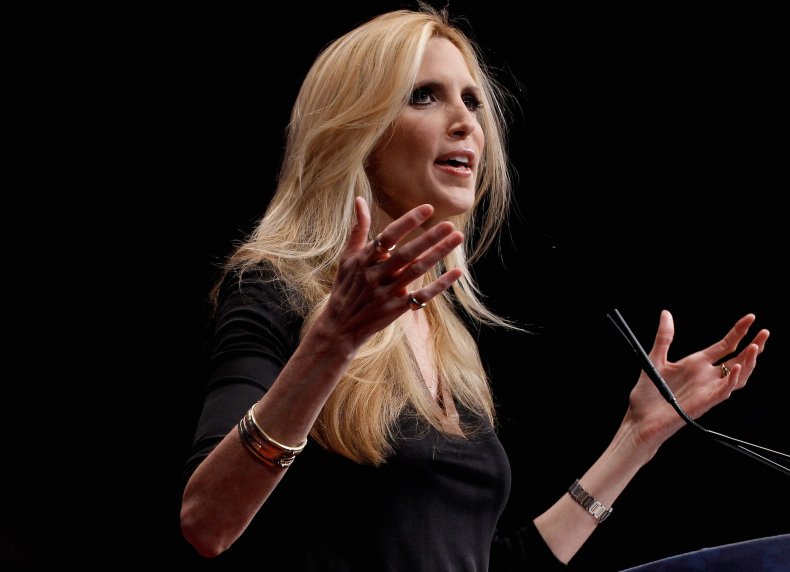 The Times article, published on Saturday, highlighted Kavanaugh's alleged history of sexual assault against young women. In the article, Deborah Ramirez, who alleged that Kavanaugh drunkenly pulled down his pants and thrust his genitals into her face at a party during his years studying at Yale University, detailed her encounters with the judge to journalists.
The report comes roughly a year after several allegations of sexual misconduct by numerous women were levied against Kavanaugh during contentious Senate hearings before his appointment to the Supreme Court.
The FBI failed to investigate at least one of those allegations against the judge during his time at Yale, according to the Times. Max Stier, one of Kavanaugh's former classmates, reportedly reached out to authorities during the judge's confirmation process and recounted an incident where he witnessed him trusting his genitals into a young female student's hands. Stier alleged that Kavanaugh was intoxicated at the time of the incident.
The previously undisclosed story mirrors Ramirez's account. Ramirez offered other witnesses to the FBI that she said would corroborate her story, but the bureau reportedly declined to interview them.
"We corroborated the story with two officials who have communicated with Mr. Stier," the Times wrote, "the female student declined to be interviewed and friends say she does not recall the episode."
Throughout his confirmation hearing, Kavanaugh unequivocally denied he sexually assaulted young women during his years in high school and university.
Coulter's remarks on Wednesday was not the first time the conservative commentator had made light about allegations of sexual misconduct levied against the Supreme Court justice. On Sunday, Coulter took to Twitter to joke about the article, before then suggesting that the allegations against Kavanaugh are merely a Democratic strategy for ousting President Donald Trump's Supreme Court pick.
"Justice Kavanaugh should simply respond: 'That was not a man's penis. That was James Carville,'" Coulter tweeted over the weekend.