In a rare move, conservative commentator Ann Coulter on Wednesday praised former President Barack Obama over remarks he made about call-out culture.
Obama called out society's so-called "woke" culture in a speech at the Obama Foundation summit in Chicago on Tuesday, saying that being "as judgmental as possible" does not bring about real change.
In response, Coulter, who's usually a staunch and vocal critic of the 44th president, tweeted support for his message. "Good for Obama. (Not sarcastic!)," she wrote, alongside a video of his remarks.
"This idea of purity and you're never compromised and you're always politically woke and all that stuff—you should get over that quickly," the former Democratic president said in the clip. "I do get a sense sometimes now among certain young people, and this is accelerated by social media, that the way of me making change is to be as judgmental as possible about other people and that's enough."
Obama continued: "Like if I tweet or hashtag about how you didn't do something right, or used the wrong verb, then I can sit back and feel pretty good about myself because: 'Man, did you see how woke I was? I called you out.'"
"The world is messy," he added. "There are ambiguities. People who do really good stuff have flaws. People who you are fighting may love their kids and, you know, share certain things with you."
"That is not activism," Obama concluded. "That is not bringing about change. If all you're doing is casting stones, you are probably not going to get that far."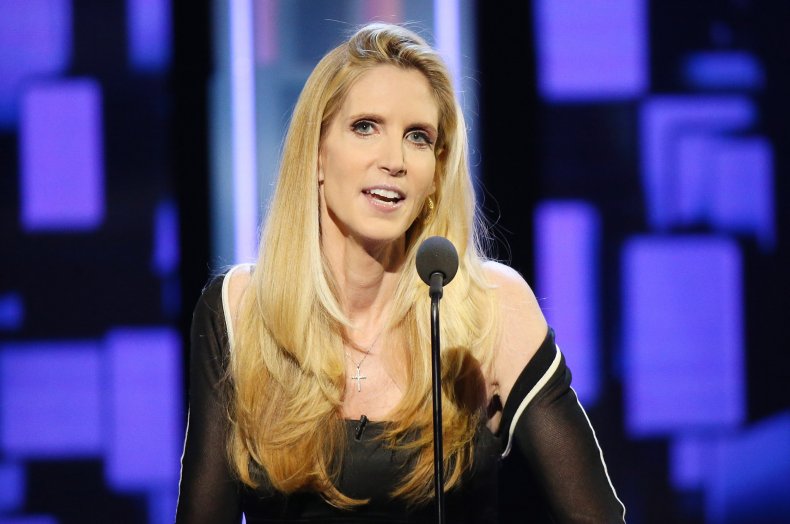 Coulter's rare praise comes after she has directed years of harsh attacks at the former president for his actions taken while in office and enacting policies that she considers too liberal for America.
In 2008, Coulter said the then-Democratic presidential candidate's "first big accomplishment" was "being born half-black" during a speech to the Young America's Foundation. "Barack's really been kind of coasting on his record, since his first big accomplishment of being born half-black," she said. "He wouldn't be running for president if he weren't half-black."
In 2012, Coulter referred to Obama as a "retard" in a tweet that quickly drew ire from parents of children with special needs across the country. Coulter later defended calling Obama a "retard" during an appearance on Alan Colmes' Fox News radio show.
"Look, no one would refer to a Down Syndrome child, someone with an actual mental handicap, by saying 'retard.' Where do you think the words 'imbecile,' 'idiot,' 'moron,' 'cretin' come from? These were all technical terms at one time. 'Retard' had been used colloquially to just mean 'loser' for 30 years," she said. "But no, no—these aggressive victims have to come out and tell you what words to use."