Ann Coulter Calls NYPD 'Little Girls' After Foiled Paris Attack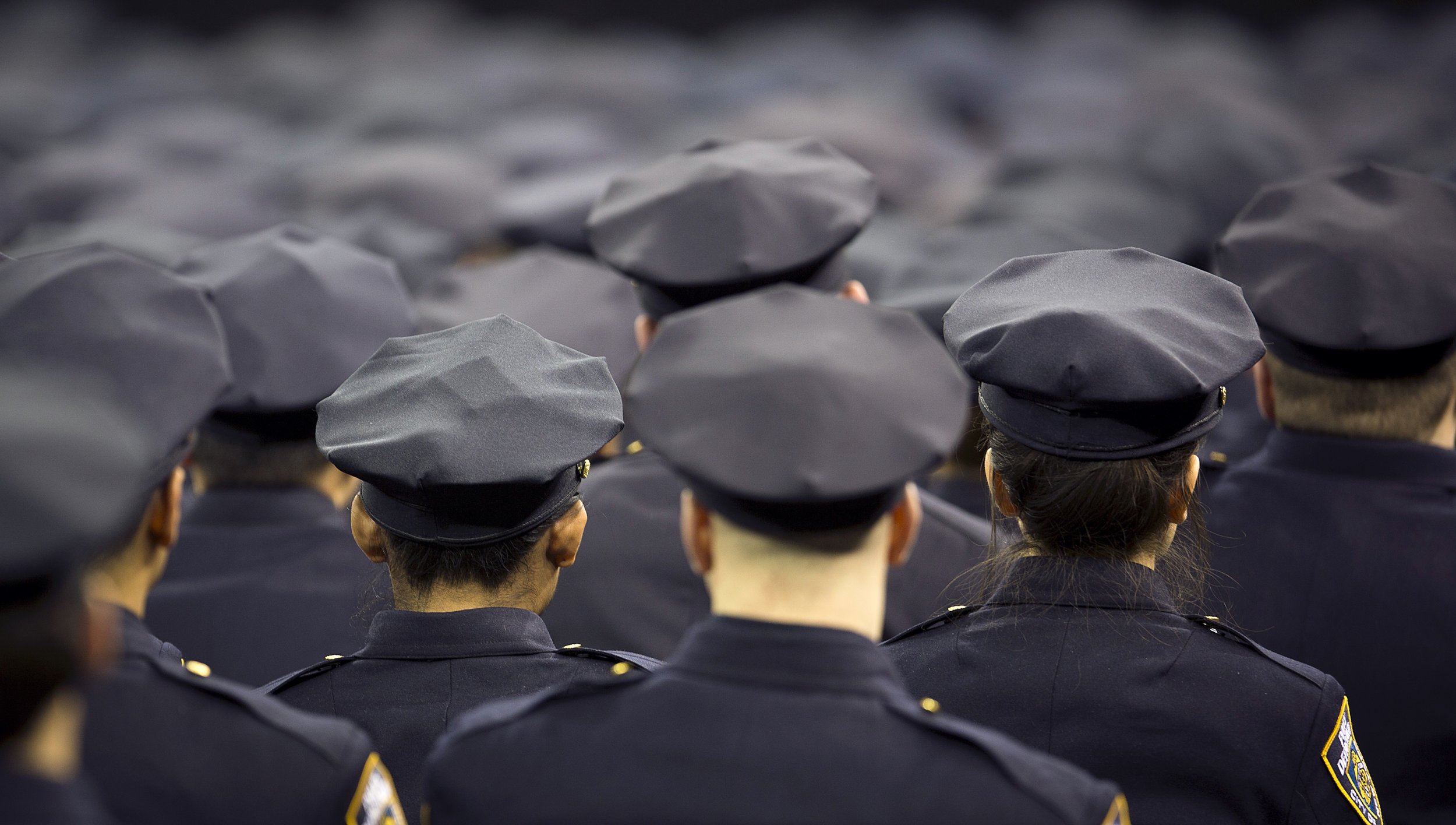 Continuing her furious campaign of pointless provocation, right-wing pundit Ann Coulter has branded the New York Police Department "little girls" on Twitter. The crass observation came in response to an attempted terrorist attack at the Notre Dame Cathedral, in the heart of Paris, on Tuesday.
The suspect in that attack, an Algerian, apparently shouted, "This is for Syria!" as he assailed police officers with a hammer. He was wounded. None of the hundreds of visitors at the iconic Paris landmark were injured.
Coulter quickly chose to politicize the foiled assault, as many on the right (including President Donald J. Trump himself) have done with Saturday's terror attack in London.
If Coulter meant that the NYPD had recently hired women, she is correct: Though once a strictly male preserve, the nation's largest police force is today 35 percent female, with 17 percent of its uniformed officers women. Ethnic diversity has increased as well, with about half of the department composed of nonwhites.
One of the "little girls" hired by the NYPD was Feris Jones, who on a fall day in 2010 was at a hair salon in Brooklyn when a burglar burst in, brandishing a gun and demanding money. The New York Daily News reported on what ensued:
"Jones, 50, who gets her hair done at the salon about once a month, rose from her chair, identified herself as a cop and told [the intruder] to drop his weapon.

"That's when he opened fire, witnesses said....Jones stood her ground, coolly pulled a gun from her waistband and shot at Cox twice."
Of course, Coulter wasn't tweeting about demographics. Rather, she appears to think the New York Police Department is somehow soft on terrorists and would rather read a maniacal killer his Miranda rights than take him down.
In fact, the NYPD routinely sends out its heavily-armed Hercules teams to sensitive locations around the city. The law enforcement website PoliceOne described them as "a model for counterterrorism" at odds with the timid department Coulter depicted:
"These small teams arrive in unmarked vehicles, sheathed in armor-plated vests, carrying submachine guns. The Hercules team also can summon air and sea support. The purpose of the team is to intimidate and to very publicly mount a show of force, as well as provide an immediate effective fighting force if challenged by terrorists."
If anything, the NYPD recently has faced charges of excessive force, in particular when it comes to policing communities of color. And under Commissioner Ray Kelly, it conducted extensive surveillance of Muslim neighborhoods around the city.
A query to the NYPD about Coulter's depiction of the department was not immediately answered.
Coulter is not the first right-winger to take an inexplicable, ill-advised potshot at the NYPD in recent months. Back in April, Attorney General Jeff Sessions called New York "soft on crime."
Twenty-three officers died rescuing people from the World Trade Center on 9/11. Another 130 have died because of the carcinogenic particulates they inhaled while working at Ground Zero.