Ann Coulter Says 'Lunatic' Donald Trump Should Face 2020 Primary by Republicans if He Doesn't Build the Wall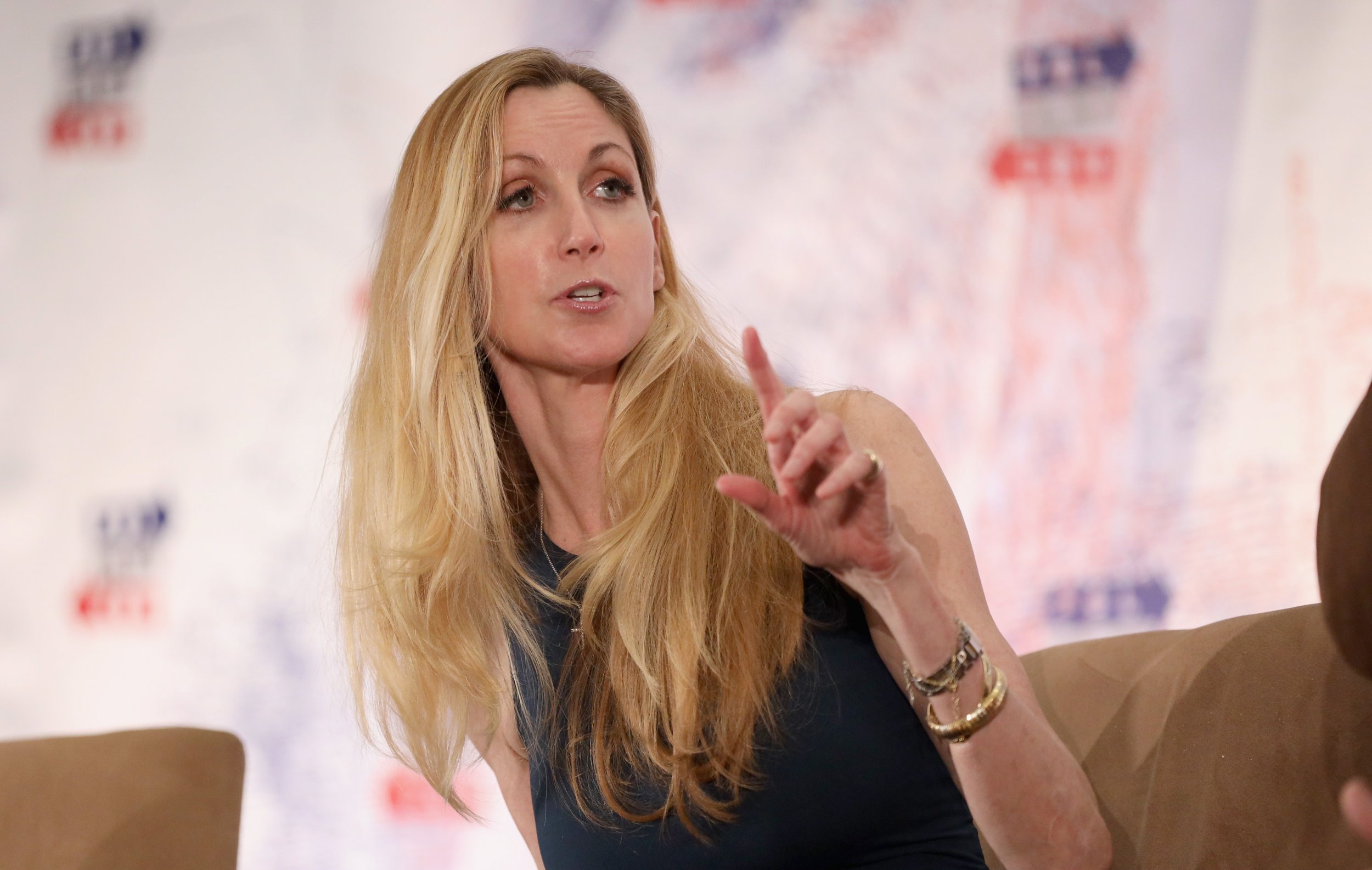 Conservative political commentator and author Ann Coulter is continuing to rip President Donald Trump for backing down from his border wall funding demand last week, calling him a "lunatic" who should face a 2020 primary by Republicans if he does not fulfill his campaign promise to build the barrier.
"We put this lunatic in the White House for one reason," Coulter said in an interview on the Yahoo News podcast Skullduggery released on Friday. She also called Trump "lazy and incompetent."
Coulter went so far as to say that Republican Representative Mo Brooks of Alabama would be "terrific" to challenge Trump if he does not follow through with building the wall and, "I think he will be" challenged.
"I think for sure there's going to be a primary challenger, and it's not gonna be [Senator] Jeff Flake," Coulter said.
"Mo Brooks is terrific, the one who should be the senator from Alabama instead of [Senator] Doug Jones," she said, then she bashed Trump's son-in-law and senior White House adviser. "But no Jared-boy [Kushner] said, 'Endorse Luther Strange, he's huge in Alabama.'"
Trump in an Oval Office interview with The New York Times on Thursday said that negotiations with House Speaker Nancy Pelosi and other Democrats in Congress were "a waste of money and time and energy" and that he was still considering his option to declare a national emergency at the southern border with Mexico to get his wall done.
"I'll continue to build the wall and we'll get the wall finished," Trump said. "Now whether or not I declare a national emergency—that you'll see."
Coulter said Trump should not declare a national emergency and instead go about getting his wall up through the Department of Defense and the Department of Homeland Security. But Coulter said she thinks Trump will go the national emergency route.
"I think Trump is gonna do that," she said. "I think he's finally going to pull that pocket Constitution out of his lapel pocket and, 'Oh my gosh, I'm the president. This is great.'"
The relationship between the president and Coulter, who wrote the book In Trump We Trust and was a confidante of his, soured after Coulter last Friday slammed Trump for agreeing to temporarily reopen government without any funding wall funding he demanded from Democrats.
"Good news for George Herbert Walker Bush: As of today, he is no longer the biggest wimp ever to serve as President of the United States," Coulter tweeted, referring to Trump as the biggest wimp.
Trump jokingly responded, "I hear she's become very hostile. Maybe I didn't return her phone call or something."
Coulter uttered very similar comments in a late December podcast interview with The Daily Caller. She said Trump's presidency would wind up being a "joke" and that he would leave "no legacy whatsoever if the wall wasn't built."
Regarding whether Trump should be voted president again, Coulter said, "Why would you?"