Ann Coulter Says Trump Should Try 'Hiring Smart People' Instead of Omarosa and His Kids
Conservative commentator Ann Coulter has some leadership advice for President Donald Trump in the wake of his latest scandal, regarding former aide Omarosa Manigault Newman's release of secretly recorded White House conversations: "How about hiring smart people?"
The suggestion comes as the White House struggles to contain the fallout from Manigault Newman, a former reality star on Trump's NBC series The Apprentice, taking her secret recordings public after being fired by the Trump administration.
In an interview on The Howie Carr Show, Coulter told host Steve Robinson that the president should consider hiring people who aren't "from The Apprentice [or] his kids."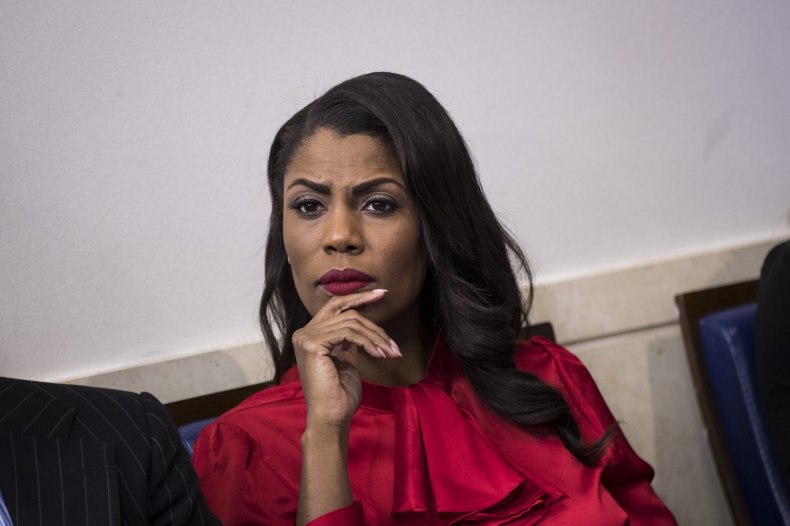 Asked "what the hell" Manigault Newman, who plans to release a memoir about her time in the White House, was doing there in the first place, Coulter said the same question could be asked about both Ivanka Trump, the president's daughter and adviser, and Jared Kushner, the U.S. leader's son-in-law and senior adviser.
"On one hand, [Trump] could hire people who are smart, know a lot about politics and supported his agenda, but who he's only known since he adopted that agenda when he first ran for president," Coulter said.
"Or, he could hire people with no experience in politics because he's known them a long time, because you know, then at least he's going to get loyalty," she continued.
The conservative commentator said Trump's apparent decision to go for the latter has backfired.
"They know nothing about what they're doing. There may be no wall [between Mexico and the U.S.] and the government may be blowing up every single day but at least he'll have their loyalty. Nope! Doesn't have their loyalty either," Coulter said.
"How about hiring smart people trying to help you?" she suggested to the president, taking care to clarify that she was not nominating herself.
"I'm not bidding for a job, I don't want a job," Coulter said.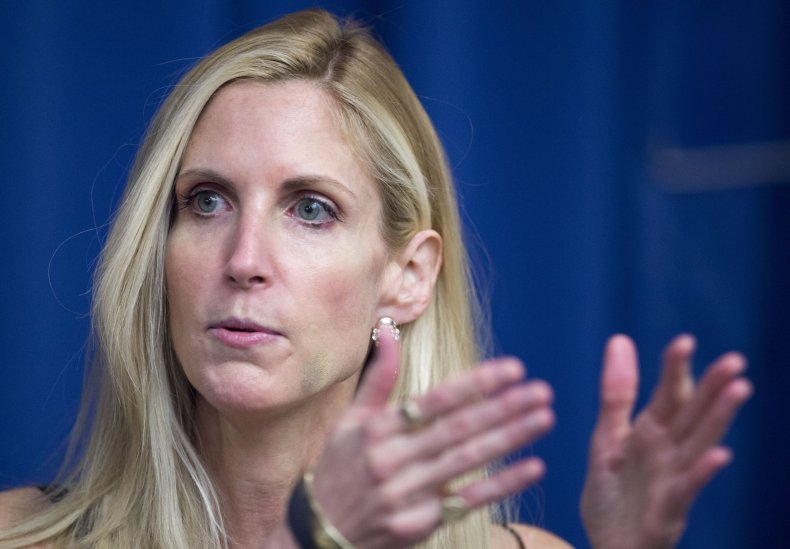 But, she suggested, "how about [Secretary of State of Kansas] Kris Kobach, [journalist] Mickey Kaus [or political consultant] Pat Caddell?"
"You name all the people who would have been so great in this White House and we would have a wall by now," Coulter said. "But no, it has to be people from The Apprentice and his kids," she lamented.
On Monday, Manigault Newman revealed that she had recorded the president phoning her on the day she was fired, after having already released a tape of Chief of Staff John Kelly carrying out the firing in the White House Situation Room.
Read more: Melania Can't Wait to Divorce Donald Trump and Punishes Him With Her Fashion Choices, Omarosa Claims
The former Trump aide said she expects the Trump administration to "retaliate" and would "stand back and wait" before revealing what other conversations she has taped.
Manigault Newman has claimed that her firing could have had something to do with her knowledge of audiotape of the president using the "N-word" during his time on The Apprentice.
The president has rejected the claim, however, saying on Monday evening that there are "no tapes" in which he "used such a terrible and disgusting word as attributed by Wacky and Deranged Omarosa."
"I don't have that word in my vocabulary and never have," he said, claiming Manigault Newman "made it up."
Asked whether Coulter believed the Manigault Newman could be prosecuted over her secret White House recordings, the conservative commentator said that she would "prefer to see" a former Diablo Valley College professor accused of assaulting a number of people with a heavy bike lock at a pro-Trump "free speech" rally in Berkeley last year prosecuted.
Coulter said she believed Attorney General Jeff Sessions should "go after" Eric Clanton, 28, who recently took a deal resulting in three years of probation for the incident, according to the San Francisco Chronicle, before considering taking action against Manigault Newman.