Ann Coulter Slams ICE for Wellness Checks on Children in Custody, Suggests Only American Kids Should Be Cared For
Conservative political pundit Ann Coulter criticized U.S. Immigration and Customs Enforcement (ICE) on Monday for finishing wellness checks to confirm no child in custody was dehydrated, and suggested that more attention should be paid to American children.
Coulter quote-tweeted a statement by ICE on its response to "false reports" of a sick child.
"Out of an abundance of caution, in response to anonymous reports of a sick child, ICE officials completed auxiliary wellness checks over the weekend & confirmed that no child currently in custody at the Karnes FRC is exhibiting signs of dehydration," the agency stated.
The statement by ICE continued: "Nor was any resident seeking medical attention for a child with the symptoms described in the anonymous reports."
In response, Coulter commented sarcastically, "We're so lucky there are no American kids who need wellness checks!"
ICE stated that it "takes very seriously the health, safety and welfare of those in our care" and that it was "committed to ensuring the welfare on all those in the agency's custody, including providing access to necessary and appropriate medical care."
The agency stated it spends more than $269 million each year on a range of health services for people in custody and cited a June 2017 Department of Homeland Security Inspector General's report that it has been "addressing the inherent challenges of providing medical care and language services and ensuring the safety of families in detention."
Coulter has made harsh comments about children in ICE custody before. In June 2018 on Fox News's The Next Revolution, she claimed that kids separated from their families and detained by ICE officials were "child actors" trained by "liberals."
"These child actors weeping and crying on all the other networks 24/7 right now: Do not fall for it, Mr. President," Coulter said at the time. "I get very nervous about the president getting his news from TV."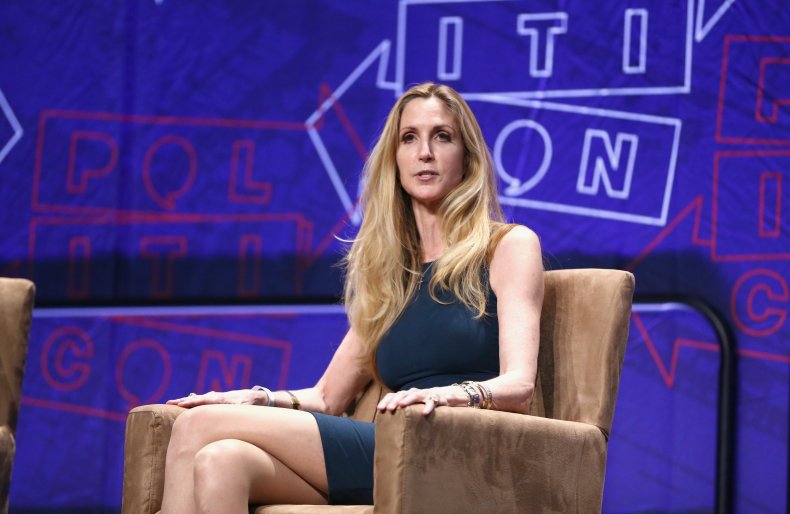 She claimed, "These kids are being coached. They're given scripts to read by liberals, according to the New Yorker." She warned viewers, which would include President Donald Trump: "Don't fall for the actor children."
Coulter has passionately expressed her views on immigration. In fact, the author of In Trump We Trust turned against the president after he caved to Democrats and reopened government despite receiving no funding for the border wall, which was his biggest promise on the campaign trail.
Ann Coulter Slams ICE for Wellness Checks on Children in Custody, Suggests Only American Kids Should Be Cared For | U.S.