Ann Coulter Suggests Donald Trump Shouldn't Tweet, and Actually 'Do Something'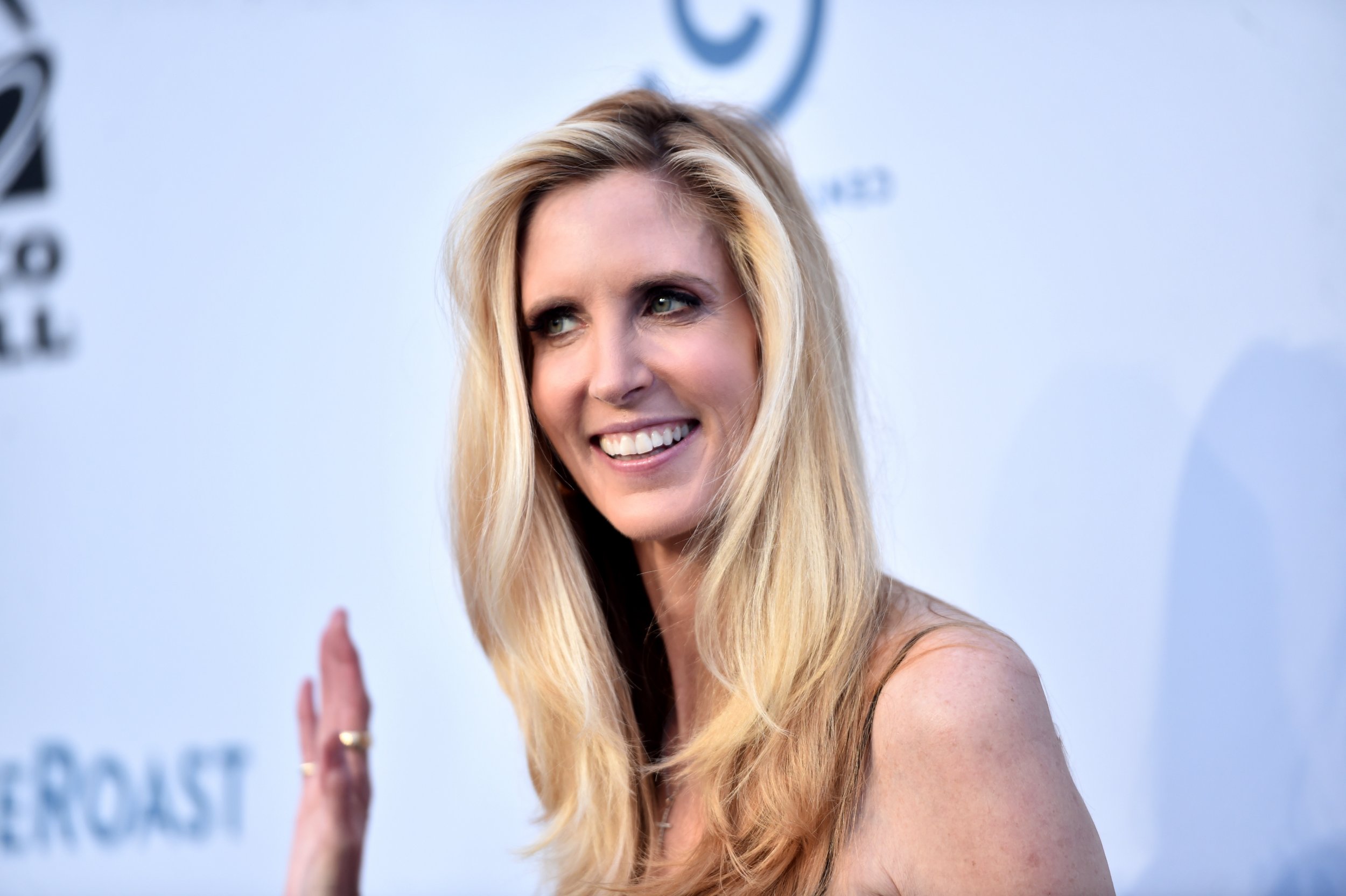 President Donald Trump's many tweets have gotten on the nerves of conservative political pundit Ann Coulter, who on Thursday suggested that he might be a more effective president "if he couldn't tweet."
Coulter tweeted a link of a story by The Hill reporting that Twitter is considering labeling tweets by politicians, including the president, that violate its rules.
"Maybe if he couldn't tweet, he'd do something," Coulter commented.
Trump is an avid Twitter user, frequently using the social media platform to blast his opponents. Coulter's suggestion that Trump could be more productive may have been a reference to a February leak of the president's private work schedule. An anonymous White House source provided nearly every day of Trump's schedule for three months to Axios. These documents showed that about 60 percent of his time was unstructured "executive time," during which Trump often tweeted or watched television.
Coulter had, until early 2019, been a passionate Trump supporter, even writing a book titled, In Trump We Trust. Her attitude toward the president changed earlier this year after Trump ended a 35-day partial federal government shutdown without securing any additional funding from Congress for his often-promised wall along the border with Mexico.
In late January, after Trump capitulated and reopened the government without the wall funding, Coulter implied that Trump was "the biggest wimp ever to serve as President of the United States." In February, Coulter called Trump "lazy and incompetent" and said he should face a 2020 primary by Republicans.
Trump earlier this month fired back at Coulter on Twitter.
"Wacky Nut Job @AnnCoulter, who still hasn't figured out that, despite all odds and an entire Democrat Party of Far Left Radicals against me (not to mention certain Republicans who are sadly unwilling to fight), I am winning on the Border," Trump tweeted.
Coulter brushed off the president's criticisms of her.
"I don't know why he doesn't just ignore me," she said at a luncheon in West Palm Beach, Florida. "He doesn't mind ignoring the rest of his base."
Twitter may begin annotating tweets from public figures that are offensive, with notes on why the posts are not taken down, Vijaya Gadde, Twitter's head of legal, policy and trust and safety, said Wednesday. The company previously said that posts that violated its rules were left for being "newsworthy."
Regarding whether Trump is allowed to tweet whatever he wishes, Gadde said: "When we leave that content on the platform there's no context around that and it just lives on Twitter and people can see it and they just assume that is the type of content or behavior that's allowed by our rules."