Ann Coulter Tells Donald Trump 'Be a Man' Over Whether to Fire Jeff Sessions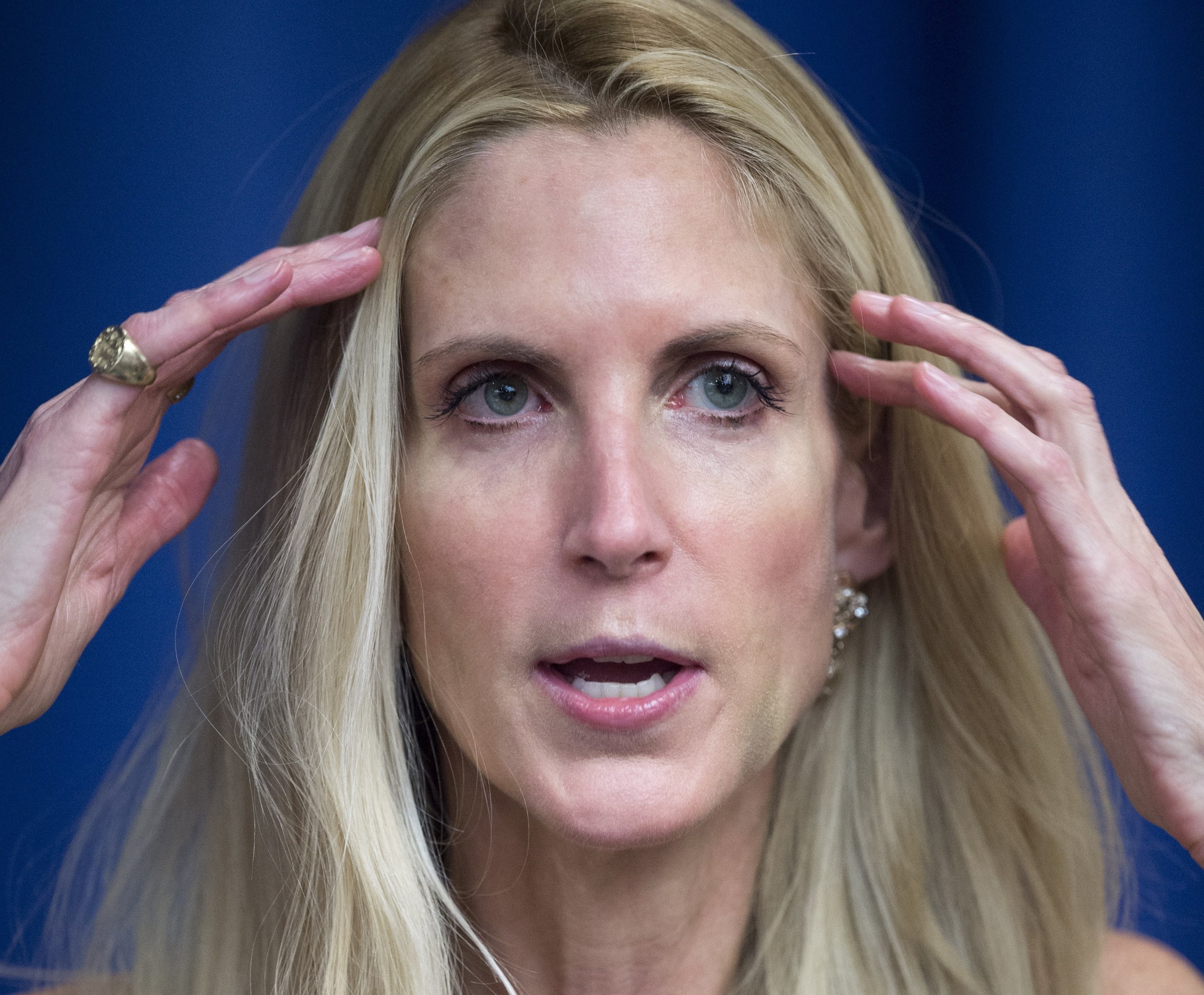 Conservative firebrand Ann Coulter has said Donald Trump needs to "be a man" and make up his mind regarding the fate of Attorney General Jeff Sessions.
The president has launched a series of attacks on Sessions, questioning why the attorney general has not investigated Hillary Clinton's use of a private email server or the intelligence leaks during his administration, leading to questions over whether Sessions is likely to resign or be fired.
Despite the tweets, the president has avoided committing to making a firm decision on Sessions, and that is what Coulter appeared to criticize in an email she sent to The Washington Post.
"Be a man — if you don't want Sessions, then fire him. You're the PRESIDENT," Coulter said in an email sent to the Post's Robert Costa, extracts of which he shared on social media.
"It's starting to feel like Capt. Queeg. He's screwing with Sessions? Wow, is that treacherous!" she added.
Trump's open hostility toward the attorney general has prompted a backlash from a number of Republicans unhappy with what has been referred to as Trump's online "bullying," and some usually pro-Trump conservative media have also been bashing the president's online criticism of Sessions.
"Attorney General Jeff Sessions has taken a VERY weak position on Hillary Clinton crimes (where are E-mails & DNC server) & Intel leakers!" Trump tweeted on July 25, part of a series of messages about the attorney general.
Republican Senator Lindsay Graham was among those who suggested Trump should not have tweeted about Sessions.
"President Trump's tweet today suggesting Attorney General Jeff Sessions pursue prosecution of a former political rival is highly inappropriate," Graham said in comments carried by The Washington Examiner.
"Prosecutorial decisions should be based on applying facts to the law without hint of political motivation. To do otherwise is to run away from the long-standing American tradition of separating the law from politics regardless of party."