Ann Coulter Turns on President Trump over 'DACA Lovefest' Meeting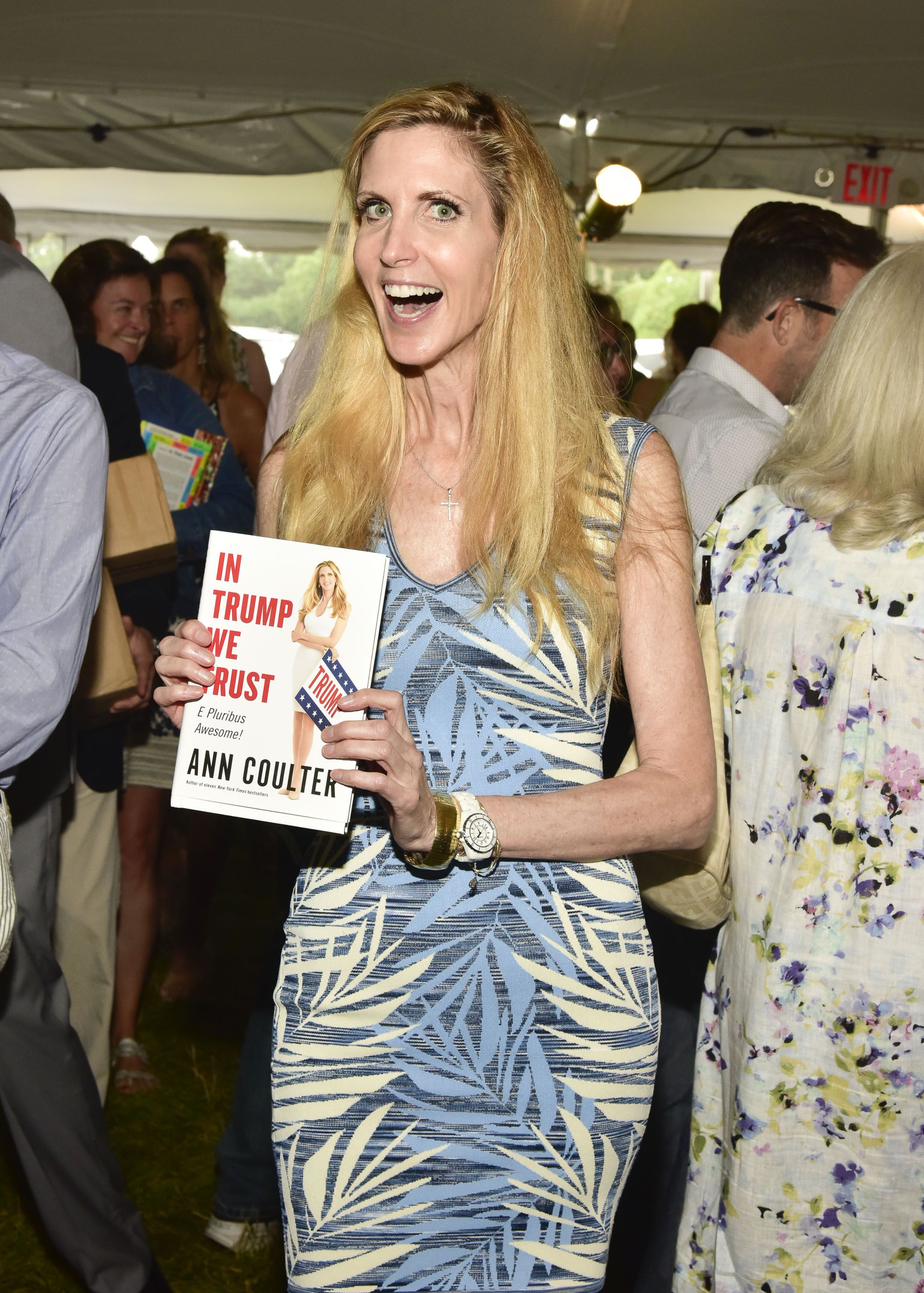 Ann Coulter, conservative commentator and consistent supporter of President Donald Trump, has turned on the president after his bipartisan meeting on Tuesday to discuss the Deferred Action for Childhood Arrivals (DACA) and other immigration policies.
On Tuesday a judge blocked Trump's September decision to end the program, which followed a meeting the president held with Republicans and Democrats to discuss immigration policy.
That evening, Coulter posted a series of angry tweets that accused Trump of conducting the "DACA lovefest" meeting to counter negative press from the recently released Michael Wolff book, Fire and Fury: Inside the Trump White House.
"Trump, flanked by Dems & open-borders GOPS, announces plan for 100% open-ended amnesty (per courts)," Coulter, the author of In Trump We Trust, shared on Twitter, before adding, ""But don't worry! There will be 'border security'! (Political euphemism for: You're not getting wall.)"
She concluded that "nothing" Wolff had written in his tell-all book could hurt his image as much as "the DACA lovefest."
Trump promised rigid immigration laws during his campaign, including a border wall between Mexico and the U.S., and Coulter's criticisms are aimed at the president's apparent willingness to make concessions on his hardline policies.
At his meeting in the White House with Republican and Democratic lawmakers, Trump discussed policies to protect more than 800,000 DREAMer immigrants from deportation, reported USA Today, a direct contradiction of policies Trump promised his supporters during his campaign.
The president said that he trusted lawmakers to come up with a bill that's "really good," and that there would need to be a wall on a "certain portion" of the border. "There should be no reason for us not to get this done," he said at the White House.
Speaking to Lou Dobbs on FOX Business, Coulter said that the meeting marked "the lowest day in the Trump presidency."
"Any amnesty is a 100% amnesty because it goes to the courts and the courts will say, 'Oh, you may have limited this to left-handed redheads who came here at age zero through no fault of their own,'" she added.
Coulter predicted that Trump's recent flip-flopping on his policies would likely alienate his right-wing supporters who fueled his political surge into presidency.