'Maybe I Didn't Return Her Phone Call or Something': Donald Trump Dismisses Ann Coulter's Border Wall Criticism
President Donald Trump hit back at conservative pundit Ann Coulter in an interview Sunday, after she described him as a "wimp."
"I hear she's become very hostile," Trump said in an interview with The Wall Street Journal on Sunday. "Maybe I didn't return her phone call or something."
Coulter was formerly one of the staunchest supporters of the president's hardline anti-immigrant policies, but has turned against him over his failure to secure funding from Congress to fulfil his signature campaign promise to build a wall on the U.S.-Mexican border.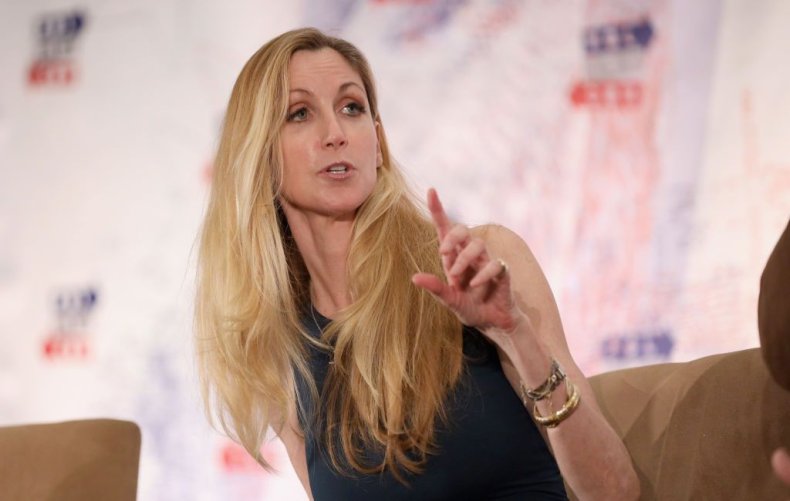 On Friday, Trump agreed a temporary government budget which did not contain the $5 billion he had requested for the wall, ending a 35-day partial government shutdown.
Coulter had criticized Trump on Twitter. "Good news for George Herbert Walker Bush: As of today, he is no longer the biggest wimp ever to serve as President of the United States," she said.
She continued to attack the president in media interviews, telling Bill Maher's Real Time on Friday she had been a "stupid girl" for supporting Trump, and on LA radio station KNX Saturday claiming that Trump had been outmaneuvered by Democratic House Majority leader Nancy Pelosi in negotiations over the wall.
"We thought, 'Hey, maybe this guy's wacky enough, he won't care what the elite say, and he'll build the wall.' That was what put him in the White House. He has got to build the wall," Coulter said on KNX.
"There's no question but that Nancy Pelosi got the better of Donald Trump."
Trump's refusal to accept a temporary funding deal hammered out by Republicans and Democrats before the government shutdown began on December 22 was blamed partly on pressure from conservatives, including Coulter.
Coulter was one of only 46 people the president follows on Twitter, until she remarked in an interview that his would be a "joke presidency" unless he obtained wall funding, and he unfollowed her.
In the interview with the Journal, Trump suggested another shutdown was likely, if Democrats again refuse to approve the funding demanded for the wall when the new budget deal expires in three weeks.