'Asians & Jews Who Think They're Black': Ann Coulter Goes on Tirade After Report Detailing Racism Promoted by ICE Official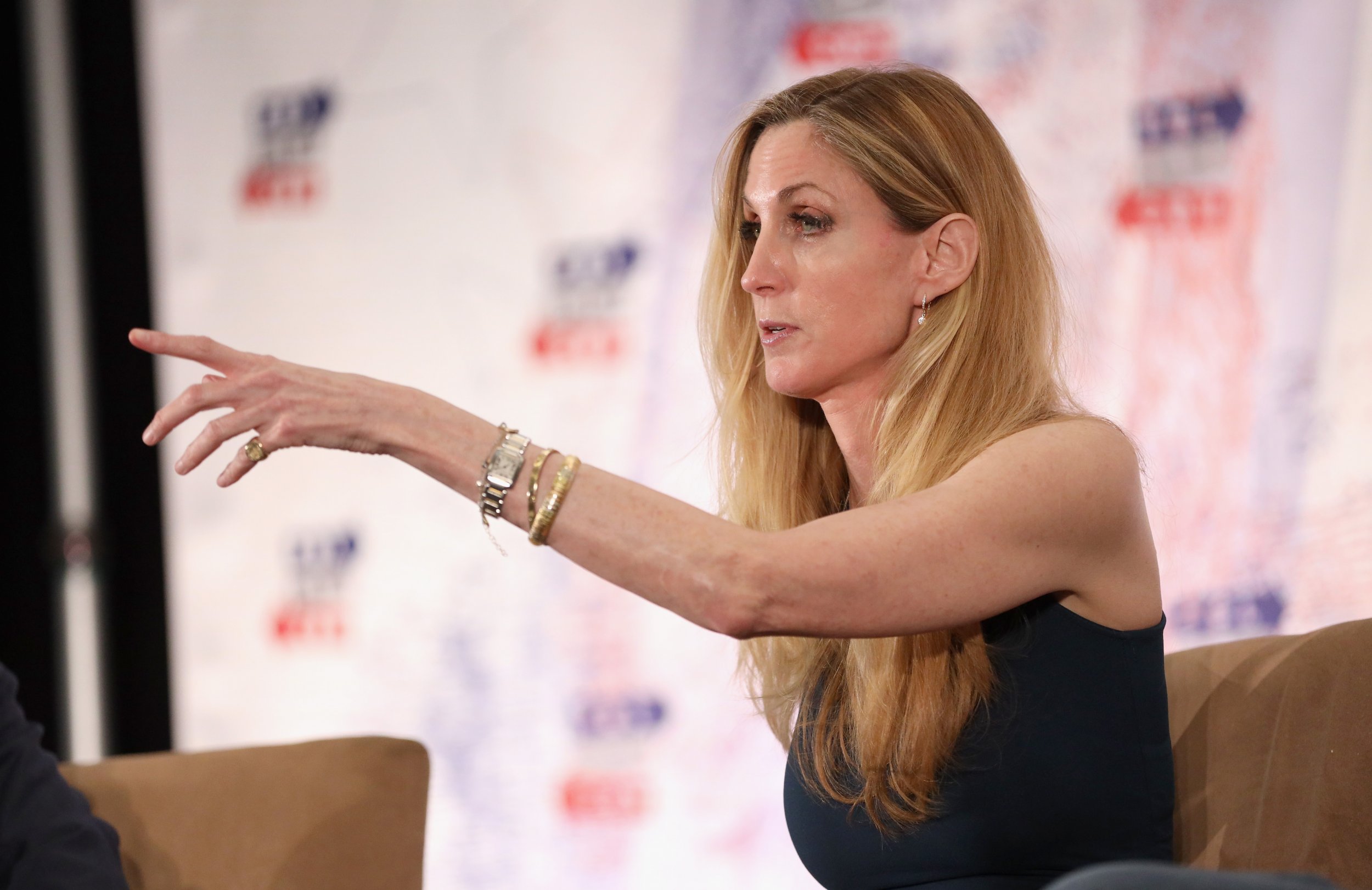 Prominent conservative commentator Ann Coulter unleashed a Twitter tirade after Media Matters published a report detailing that a high-ranking ICE official had retweeted her racist commentary.
On Thursday, Media Matters reporter Eric Hananoki published a piece noting that Jon Feere, whose LinkedIn page says he is a senior adviser at ICE, had promoted Coulter's disparaging comments about immigrants. Feere had also worked on Trump's election campaign.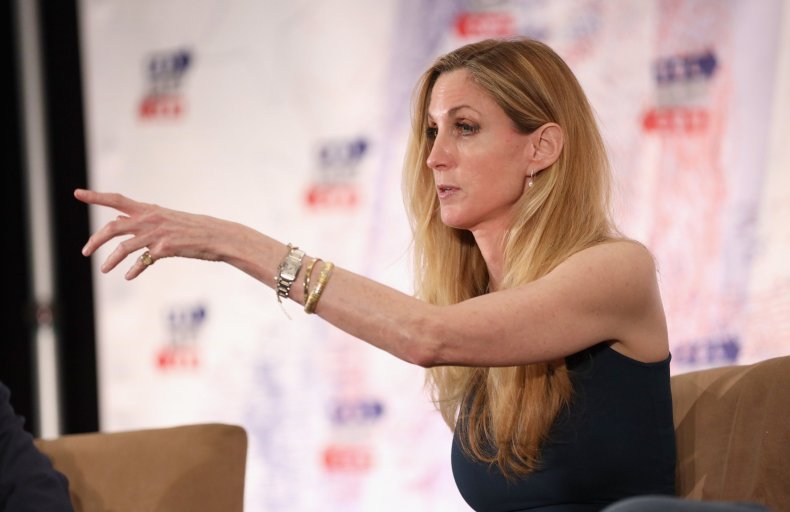 The comments included columns in which Coulter asked, "What's the upside of admitting 250,000 poor, culturally backward, non-English-speaking Muslims every year?" and "We want remarkable Americans, not immigrants whose selling point is: 'hasn't blown anything up yet,'" Media Matters reported.
Media Matters previously documented that Feere also promoted white nationalist publication VDare.
Coulter blasted out a series of tweets shortly after the Media Matters article appeared.
"An Asian is going to explain racism to us. Apparently it has nothing to do with black people. It's all about IMMIGRANTS," she wrote in one post.
In another post she wrote: "Forget the Middle Passage, Uncle Tom's Cabin, the Civil War, Reconstruction, Jim Crow, Civil Rights.... Racism is only about ASIAN IMMIGRANTS! — Eric Hananoki."
She posted an image of Hananoki with the comment "Have you ever noticed all the good anti-racism jobs are going to Asians? Eric Hananoki: Racism Slayer!"
When Media Matters Senior Fellow Matthew Gertz noted Coulter's comments, writing: "Ann Coulter is currently having another racist meltdown after my colleague @ehananoki revealed that an ICE senior adviser loves her bigoted commentary," she tweeted at him.
"Oh look! Our back-up Racism Slayer is ... Matthew Gertz, whose father worked for slave wages in the Hedge Fund industry," she wrote.
She said in another post: "Oh! I just thought of a new civil right for you guys at Media Matters to celebrate: Asians & Jews who think they're black."
Gertz commented, "Ann Coulter signaling to her followers that I'm Jewish, this should end well," adding in a second tweet, "My father does not work in the hedge fund industry, and yes, she knows exactly what she's doing."
Just before the flurry of posts related to the Media Matters article, Coulter had retweeted a post about Gucci stopping sales of a sweater accused of looking like blackface.
Coulter wrote: "Instead of banning wool face masks, let's do something useful, like recalling that civil rights laws are only for the descendants of American slaves."
Coulter, who has 2.13 million Twitter followers, has held a prominent influence on President Donald Trump. Prior to the 35-day government shutdown that began in December, the White House had signaled that Trump would give up his demand for border wall funding to keep the government open.
Coulter was among the right-wing pundits who blasted Trump for capitulating on his campaign promise to build the wall. She wrote a column titled "Gutless President in Wall-Less Country."
Although Trump praised Coulter's books—she published a text in 2016 called In Trump We Trust—the president unfollowed her on Twitter in December, according to an automatic Twitter handle that documents the Trump family's Twitter accounts.