'Handmaid's Tale' Season 2: Aunt Lydia May 'Go To Her Dying Breath' For The Handmaids, Says Ann Dowd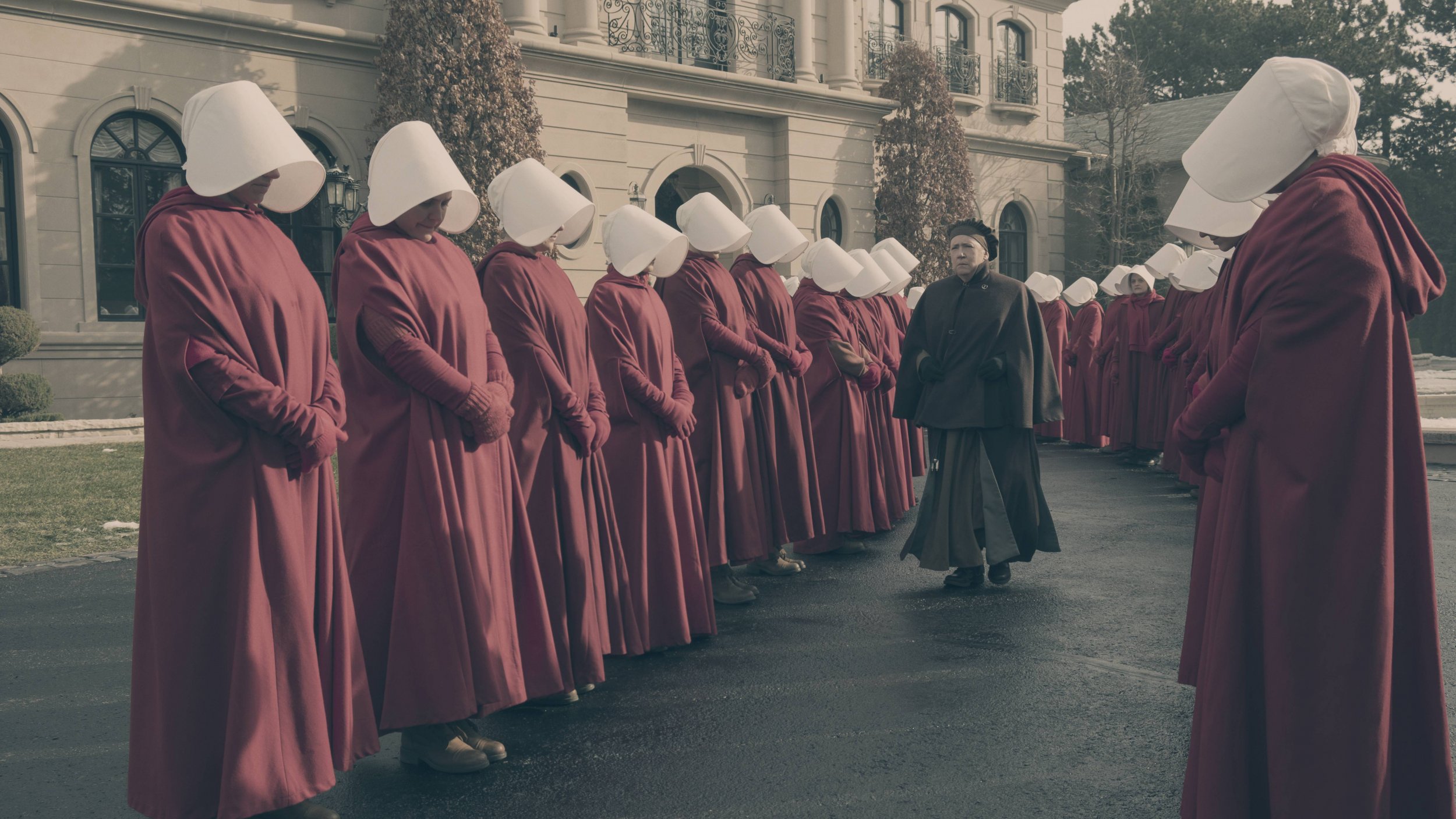 A hidden gem of The Handmaid's Tale Season 1 was undoubtedly the militant but nuanced character, Aunt Lydia. The tender side of the seemingly cruel instructor is teased out masterfully by actress Ann Dowd (also a regular on HBO's The Leftovers) and earned her the 2017 Emmy for Best Supporting Actress. Dowd will be back as Aunt Lydia for the second season, airing on Hulu April 25—but will she survive Gilead this time around?
Newsweek caught up with Dowd on the red carpet at 2018 Writers Guild of America Awards on Sunday night, where The Handmaid's Tale took home WGA awards for drama series and new series. The 62-year-old actress hinted that her character's protective streak may soon take Lydia "to her dying breath."
"Her devotion to [the handmaids] is real," Dowd said. "She believes that without her, they cannot become the women they need to become to stay alive and have a meaningful life. I think she would go to her dying breath with that belief."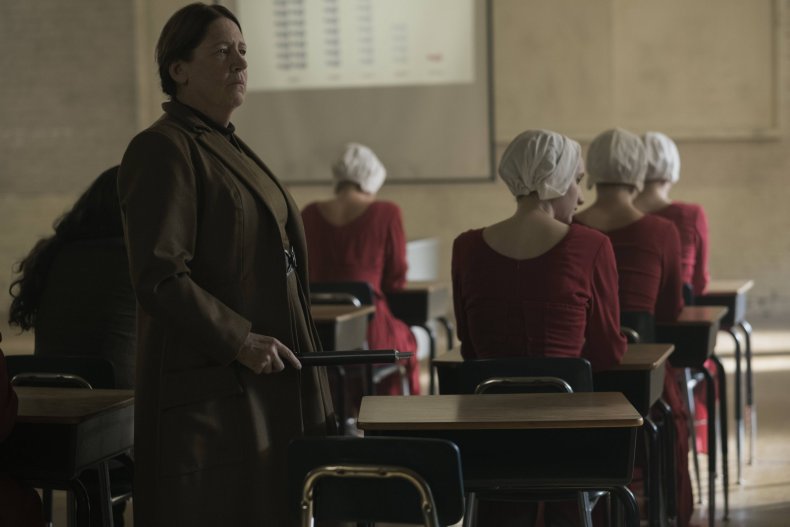 When asked if that was the kind of devotion we'd see from Aunt Lydia in Season 2, Dowd confirmed that it was. Perhaps Dowd meant it has a figure of speech—or perhaps she's hinting that Aunt Lydia will die a hero's death, trying to protect her girls.
Early in Season 1, Aunt Lydia comes off as ruthless in her mission to re-educate June (Elizabeth Moss), Emily (Alexis Bledel), Moira (Samira Wiley) and Janine (Madeline Brewer). Yet slowly, we realize Aunt Lydia truly loves the handmaids and is protecting them the only way she knows how. In the sixth episode, "A Woman's Place," she bristles at Serena Joy's suggestion that the "damaged" handmaids should not be allowed to attend an important dinner. In the tenth episode, "Night," she frantically pleads with the guards not to kill the handmaids for insubordination, after they refuse to stone Janine to death.
Dowd also promised even more depth to Lydia in Season 2. "I think what the writers are doing with all of the characters is shedding a light on other aspects of who they are, which is always a pleasure," she said.
Previously, showrunner Bruce Miller told The New York Times Aunt Lydia was the character he most wanted to explore in Season 2. "Aunt Lydia is one of my most fascinating characters," Miller said. "We would like to explore her backstory, and what the lives of the aunts are like."
It certainly sounds like an Aunt Lydia tribute episode could be in the stars.