Inventing Anna is the series everybody is talking about, currently holding tight onto its top spot in the Netflix Top 10 worldwide. The series stars Ozark's Julia Garner as convicted con artist and fraudster Anna Delvey, whose real name is Anna Sorokin.
In 2019, Delvey was found guilty of multiple counts of attempted grand larceny, larceny in the second degree, and theft of services in 2019 after conning New York's social elite, businesses, banks, and her friends out of thousands of dollars. One of those friends was Delvey's former Vanity Fair photo editor Rachel DeLoache Williams.
As seen in Inventing Anna, Williams paid $62,000 on her company credit card during a trip she took with Delvey to Marrakesh, under the belief Delvey would pay her back. According to Williams, Delvey only paid back $5,000.
In the end, Williams went to the police about Delvey's alleged debt and played a key part in the sting operation to have Delvey arrested in L.A and brought back to New York to face the below charges:
Two counts of attempted grand larceny in the first degree
Three counts of grand larceny in the second degree
One count of grand larceny in the third degree
One count of misdemeanor theft of services in relation tip the fraudulent loan applications made to City National and Fortress, the check fraud, the cost of the trip to Morocco, and the unpaid hotel and restaurant bills.
Delvey was found not guilty of one of attempted grand larceny in the first degree, and one of larceny in the second degree, related to the alleged stealing of $62,000 from Rachel Williams in Marrakesh.
In court, Williams gave emotional testimony, explaining the traumatic experience she endured of $62,000 debt. However, during cross-examination, defense lawyer Todd Spodek was able to convince the jury Williams benefited from Delvey's lifestyle, what happened in Marrakesh in the long term. and reaped monetary benefits from the ongoing court case.
Ahead of Delvey's trial, Williams had posted a Vanity Fair article about her trip to Marrakesh, for which she was paid $1,200 and published her book, My Friend Anna as part of a $300,000 book deal with Simon & Schuster.
Not only that, Williams signed a $35,000 deal with HBO to create a project on her story with Lena Dunham and if the project is to be produced, she could make another $300,000 reports Insider. American Express also returned the $62,000 charges on her company card.
Now, with Inventing Anna out on Netflix and the story of Anna Delvey on a worldwide platform, Williams and Delvey have shared their side of the story, via interviews, the written word, or on social media.
On February 21, 2022, Delvey took to Instagram to slam Rachel Williams in a seven-part story. In her post, she accused Williams of trying to sign a joint book deal with Delvey in the summer of 2018, called her a "Karen", and said she "epically embarrassed" herself during the 2019 trial.
She wrote: "I've been silent about this for years. However, over [the] past two weeks watching Rachel stubbornly refuse to move on from her contrived trauma, ever brazen and unchecked, while going on every show that will have her, I thought- now I have to. And if I have to I will."
Delvey continued: "During her numerous public cries for attention claiming I 'ruined' her life, relentless Rachel DeLoache Williams conveniently forgets to mention the curious period of time during summer of '18 when she herself along with her newly acquired literary agent was repeatedly harassing my lawyer Todd (both via email and phone) to get me to agree to write a book TOGETHER with Rachel.
"And the best part is - this time around, I've got all the receipts :)
"'I know - sounds incredible, considering Rachel's recent media crusade during which she accuses everyone who isn't aligned with her vision of self as a wronged martyr starved for justice of 'glorifying crime' and 'giving a platform to a con'.
"Can anyone please enlighten us whether she's done anything at all over the past three years other than talking and writing about me, reading and dissecting my interviews, taking angry notes, looking for things to get outraged about?
"She even quotes posts I've deleted after 15 mins.
"Find yourself someone who's dedicated to you the way Rachel is dedicated to my Twitter."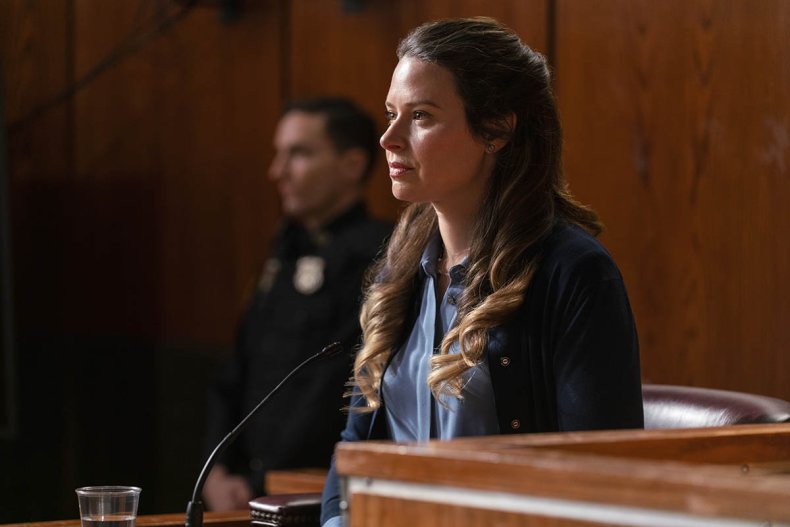 Delvey continued on: "Don't you just love the irony of watching Rachel DeLoache Williams constantly adjust her (very) flexible moral standards depending on the protective amount of $ she stands to profit based on the latest twists in the tale of her 'unfortunate' association with me?'
"BEFORE she epically embarrassed herself during my trial and before Netflix forever celebrated her (very accurate) total Karen image, her moral compass deemed it acceptable to suggest we write a book together. All while still pressing charges against me. She really thought she could have it all, didn't she?
"I guess 'giving me platform' and 'glorifying crime' didn't seem to be such big concerns of Rachel's back then.
"As long as the price is right, she's the one cashing checks and controlling the narrative, high morals can be put aside.
"The audacity of her to still attempt to sell her white woman tears (that no one is buying) while continuing to seamlessly exploit her connection to me and profit off of her 'terrible trauma' is flabbergasting."
Delvey then went on to say HBO had canceled doing a series based on Williams's best-selling book, My Friend Anna, with Lena Dunham attached. This has not been publicly confirmed by HBO but on an FAQ section of her website, Williams states "HBO and Lena Dunham did option My Friend Anna; that option has since expired, and the project is not currently in development."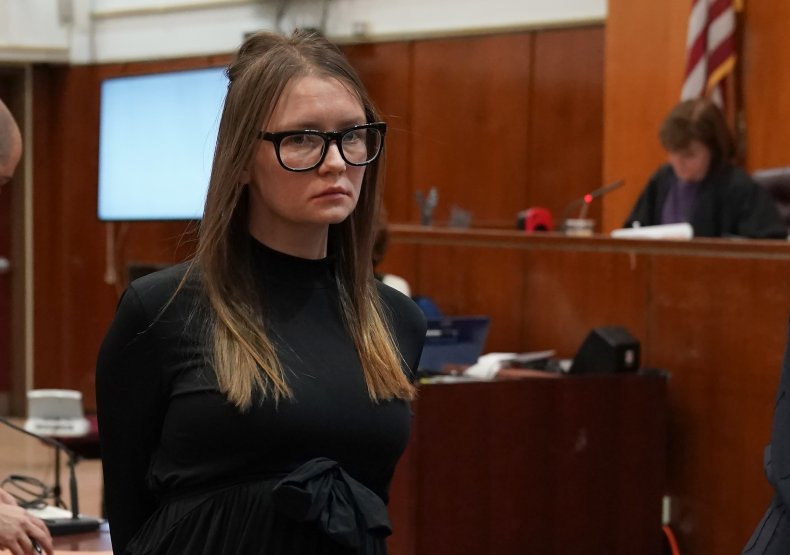 She continued: "It's not my fault HBO dropped Rachel after deciding she was boring and bland and that her book turned out to be garbage, of so I've heard. On the advice of my counsel, I've only read the last chapter, which was enough to conclude that her publisher should've paid more to the fact-checker and less to Williams.
"They couldn't even get the 'not guilty' count right. And it's publicly available information! Our aspiring novelist doesn't like to burden herself with facts, especially the ones irrelevant to her personal tragic suffering.
"To this day, Rachel DeLoache Williams clearly struggles to accept the fact that 12 jurors unanimously agreed I was NOT GUILTY of any charges related to her existence, and that nobody cares about anything she has to say unless she's talking about me."
"And while I can understand her being upset at the fact that I've already accomplished more from the various jails and prisons than Rachel in her entire sheltered life of privilege, she won't be getting away with this blatant hypocrisy on my watch. Wherever I happen to be at."
Delvey signed off her rant with a re-post from Julia Fox, who simply tagged @theannadelvey with the eye-rolling emoji. Alongside her repost of Fox's tag, Delvey posted a nail painting emoji.
Playwright and actor Jeremy O. Harris also posted "@theannadelvey's needle drops on her latest story are epic."
In an exclusive comment to Newsweek, a spokesperson for Williams provided the below comment on William's behalf.
"I have no interest in feuding, but, with regard to Anna's allegations on Instagram, I'll leave the fiction-making to Anna and stick with the facts. Anna has proven herself to be a con artist and pathological liar. I, personally, would never have worked with her on a project of any kind."
Inventing Anna is streaming on Netflix now.