Anna Faris Responds to Chris Pratt Engagement, Says Ex-Husband Texted Her After He Proposed to Katherine Schwarzenegger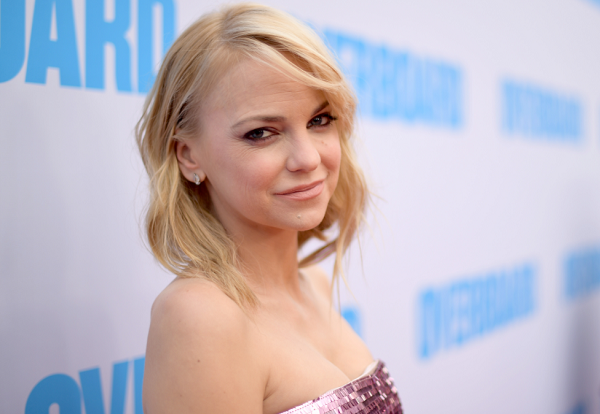 Chris Pratt promptly notified his ex-wife Anna Faris of his newly engaged status shortly after popping the question to fiancée Katherine Schwarzenegger.
Faris revealed Pratt texted her explaining he asked Schwarzenegger to marry him. Faris discussed her ex's engagement on her podcast, Anna Faris Is Unqualified, on Monday—the same day Pratt announced his engagement to his millions of Instagram followers.
"Chris texted me this morning and he was like, 'I proposed to Katherine last night.' And I was like, 'Ahh, that's amazing," the 42-year-old said.
Never one to miss an opportunity to crack a joke, the Scary Movie actor said she followed up Pratt's message with a comical suggestion. "And I texted him back like, 'I just wanted to remind you I'm an ordained minister.' I'm not very good at it," she continued.
Faris had nothing but nice things to say about the newly engaged couple and noted that she knew Pratt was going to eventually propose to Schwarzenegger. "I'm so happy for them," she said. "I knew that it was gonna happen, and I love her and I love him and I'm just so happy that they found each other."
Despite announcing their separation in August 2017, Faris and Pratt have maintained a friendly relationship while co-parenting their 6-year-old son Jack. After nine years of marriage, the actors' divorce officially finalized in October 2018, just a few months after Pratt and Schwarzenegger started dating in June 2018.
Pratt first shared an Instagram photo of he and Schwarzenegger embracing to announce his engagement. "Sweet Katherine, so happy you said yes! I'm thrilled to be marrying you. Proud to live boldly in faith with you. Here we go," he wrote alongside the photo, in which Schwarzenegger flashes her diamond ring.
Faris congratulated the couple in the photo comments on Monday. "I'm so happy for you both!!" she wrote.
Pratt, 39, met 39-year-old Schwarzenegger through her mother, broadcast journalist Maria Shriver.