Anna Faris May Never Marry Again After Chris Pratt: Here's Why
Actress Anna Faris may have lost faith in marriage. On Monday, she revealed during an appearance on Dax Shepard's podcast, Armchair Expert, that she isn't certain she believes in a ceremonial wedding.
"I am a romantic. I believe in a partnership, I believe in companionship. I just don't know if I believe in a ceremony of a wedding," she said. "You'd think that having successfully married parents would increase your odds [of it working out]. But how we've justified it is trying to make something work when we weren't sort of picking up the clues. For me, it was sort of checking it off the list."
Farris, 41, was married to actor Chris Pratt, 38, for eight years, from 2009 to 2017. The former spouses co-parent their 5-year-old son, Jack, who was born prematurely in August 2012. Faris was previously married to actor Ben Indra from 2004 to 2008.
The actress said she would need to "figure out what the purpose" of marriage is before tying the knot a third time.
"Is it safety for your children? Is it convention? Is it so other people respect your relationship more?" Faris said. "For me, I'm just not quite sure where it fits."
In August 2017, Faris and Pratt's separation announcement shook social media. Fans who frequently referred to the former couple as "relationship goals" were shocked to learn the pair aimed to stay together primarily for their son.
"Anna and I are sad to announce we are legally separating," Pratt wrote on Facebook at the time. "We tried hard for a long time, and we're really disappointed. Our son has two parents who love him very much and for his sake we want to keep this situation as private as possible moving forward."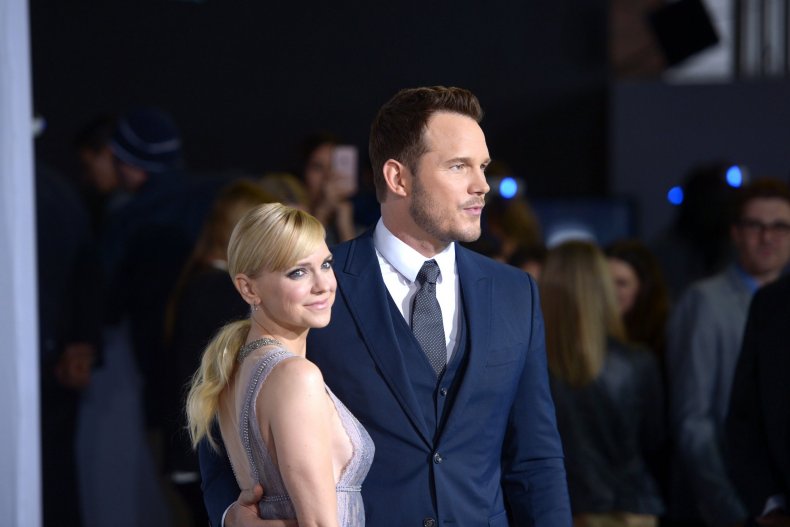 During Shepard's podcast, the Mom star later said she and the Jurassic World star are to blame for fans' glorification of the duo. She said they "cultivated this idea of, like, 'Look at this beautiful family.'"
Faris has said she and Pratt have remained "great" friends since calling it quits.