Anna Kendrick Gives Chilling Performance in 'Alice, Darling' Official Clip
Anna Kendrick gives a chilling performance in a recently released clip from the upcoming thriller, Alice, Darling, which recently made its debut at the Toronto International Film Festival.
Kendrick, who stars as the titular Alice, plays a woman in an emotionally abusive relationship who is pushed to her breaking point by her boyfriend, played by Charlie Carrick, and his manipulation.
In the 50-second official clip from the film, Kendrick gasps for breath in the midst of a panic attack on a bathroom floor, where she can be seen nervously ripping out her own hair. One of her friends, played by Wunmi Mosaku, attempts to intervene, but Alice pushes her out and slams the door, repeatedly crying, "Please go away."
The short clip is emotional and gripping, sure to be an indication of the film, which is set to be released in 2023. Alice, Darling was written by Alanna Francis and directed by Mary Nighy, daughter of British actor Bill Nighy, and additionally stars Kaniehtiio Horn.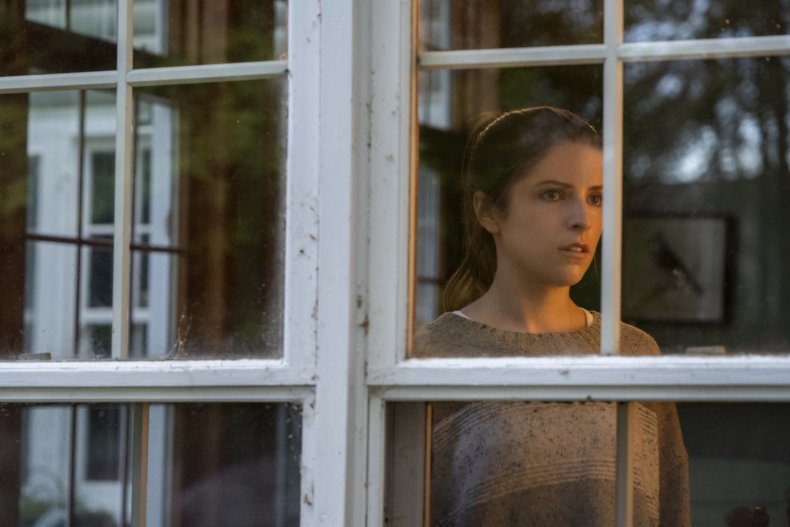 Kendrick recently opened up about the movie and how her character has managed to play into her real-life experience with emotional and psychological abuse in a relationship.
The actor told People that the role "felt really distinct in that I had, frankly, seen a lot of movies about abusive or toxic relationships, and it didn't really look like what was happening to me. It kind of helped me normalize and minimize what was happening to me, because I thought, 'Well, if I was in an abusive relationship, it would look like that.'"
She stated that in her previous relationship with an ex-boyfriend who she chose not to name, "My body still believes that it was my fault. So even with this concrete jumping off point for me, to walk out of that relationship knowing that I wasn't crazy, it's incredible the way that recovery has been so challenging."
Kendrick told Newsweek in an earlier report, "It's funny, I feel like I've really opened myself up, mainly in the way that it all relates to this movie. The reason that we all decided to sign on to it, I was frankly astonished by [the fact] that almost to a person, everybody I talked to on that first day was bringing in their own experience."
And though the Oscar-nominated actor shared feelings of nervousness about playing Alice, she said the role was "incredibly cathartic" and "therapeutic."
Both she and Nighy stated that they hope the film will not just spark conversation about abuse in relationships, but rather shed light upon an individual's experience in attempting to recognize abuse in their own relationships.
Newsweek has the official clip from the film, see above.
Newsweek reached out to a representative for Anna Kendrick for additional comment.