Anna Kendrick Boosts 'Lip Sync Battle' Online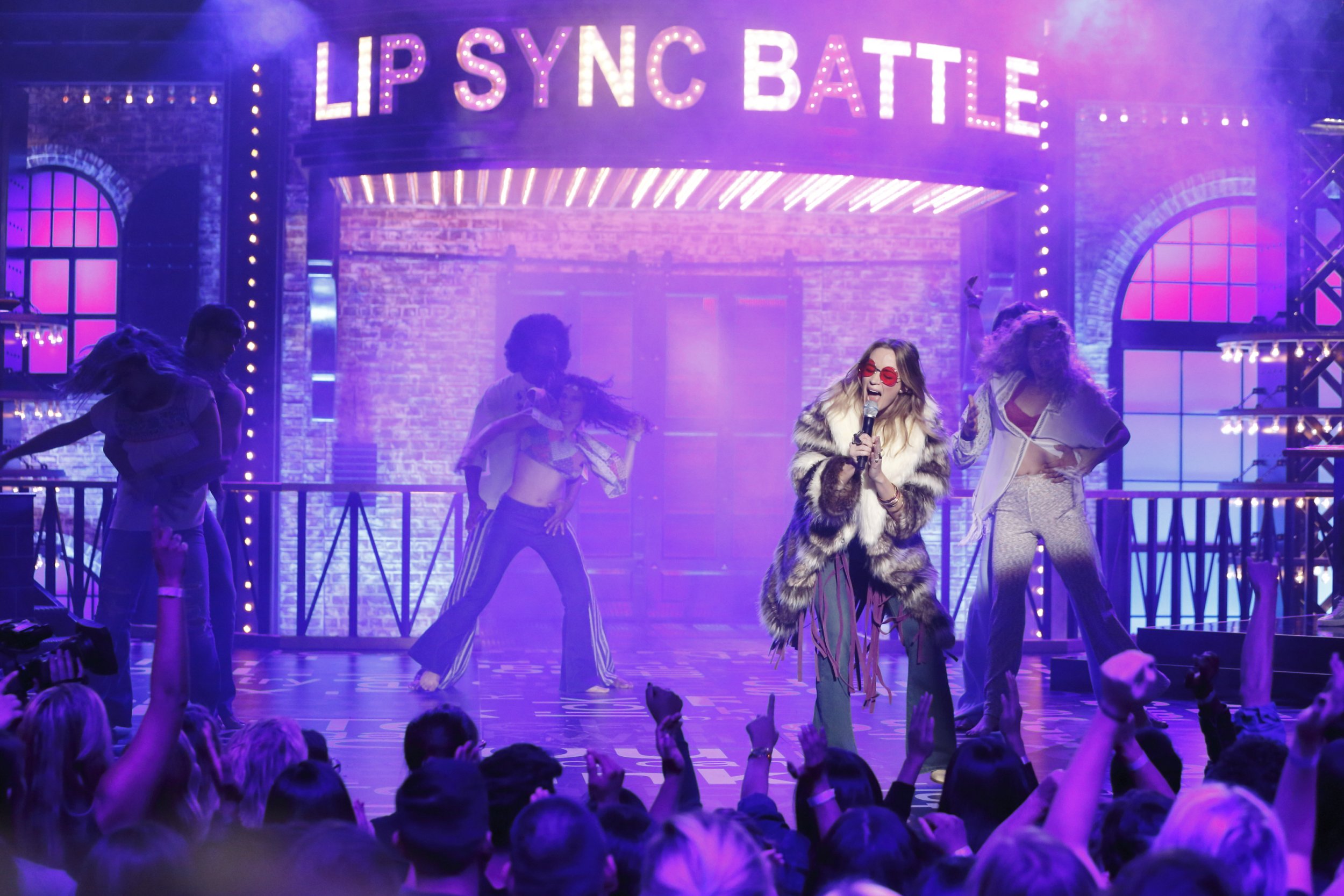 If in the past your hopes of seeing Anne Hathaway swinging on a wrecking ball à la Miley Cyrus or of critiquing an Emily Blunt rendition of "No Diggity" have been relegated to fantasy, fret no more: The new weekly half-hour Lip Sync Battle on the cable channel Spike TV has already showcased the Devil Wears Prada colleagues facing off and other celebrity contests that are not in fact figments of your imagination.
The show, which had its premiere on April 2 and is hosted by rapper LL Cool J along with model Chrissy Teigen, is an expanded version of a segment that John Krasinski of The Office fame first brought to Jimmy Fallon's Late Night. It later became a popular recurring bit on The Tonight Show, after Fallon took over as host there. Krasinski told The New York Times that NBC Universal didn't bite when the team pitched the show there, before taking it to Spike.
On Thursday night, Krasinski himself competed against Anna Kendrick in a battle that has garnered a great deal of attention on YouTube, with more than 1.1 million views of the final confrontation accruing in just one day. Krasinski performed 'N Sync's "Bye Bye Bye" and Tina Turner's "Proud Mary" against Kendrick's takes on One Direction's "Steal My Girl" and Jennifer Lopez's "Booty"—with a cameo from the real live JLo.
A video of the battle's "epic conclusion," as the description touts, was posted to YouTube Friday:
"John is, you know, one of the creators of the show so it was like a little unfair, so it just made me fight that much harder," Kendrick said in a parody of a post-win interview after she was declared victorious.
Next week's episode of Lip Sync Battle will put Terry Crews of Everybody Hates Chris in the metaphorical ring with Mike Tyson. Looks like Crews has been practicing, lip-sync serenading Betty White with the Golden Girls theme as part of his opening theme-song medley at the taping of the TV Land Awards last week.