Anna Kendrick Tells Ryan Reynolds 'Stay in Your Lane' After Beating Him at Teen Choice Awards
Anna Kendrick renewed her feud with Ryan Reynolds in her acceptance speech at the Teen Choice Awards Sunday.
"I have so much fun on Twitter," Kendrick said onstage after winning Choice Twit for her presence on the social media site. While she acknowledged some of her fellow nominees (Chrissy Teigen, Kumail Nanjiani, Mark Hamill and Mindy Kaling), she focused on one during her speech. "I know Ryan Reynolds was nominated, so in your face, Ryan," she said. "I beat you! Stay in your lane!"
Kendrick and Reynolds's social media interactions started off innocently in 2015. Reynolds answered a fan's question about what it was like to kiss Kendrick in the 2014 movie The Voices, with "like taking your face to Awesometown." "That IS the Kendrick-train guarantee," Kendrick replied. "With local stops in Awkwardville and Tolerableshire."
Their interactions took a different turn when Blake Lively, Reynolds's wife, shared posters for her and Kendrick's new film, A Simple Favor (in theaters September 14), in June. "@annakendrick47 is the hotter, female(r) version of my husband," Lively wrote in the caption on Instagram. "So, would it reaaaally count as cheating??"
Newsweek subscription offers >
"So glad we're finally taking this public," Kendrick wrote in the comments of Lively's post, as seen in screenshots on BuzzFeed. "I let Ryan have Deadpool, he can give me this." Reynolds also responded to Lively's caption. "The most ambitious crossover event in history," he commented. "I'll miss you both. Tell my story."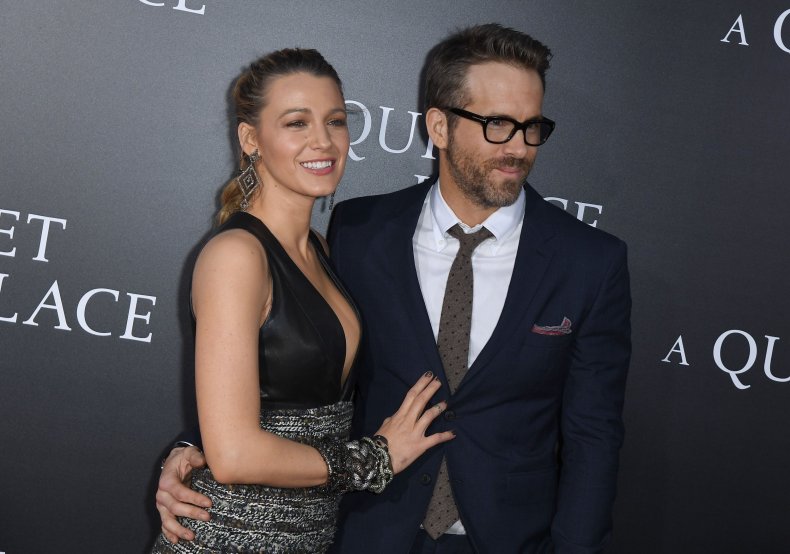 Reynolds also addressed the Instagram interaction in an interview with ET in July. "I know a lot of guys that would be fine with that, but not me," he said about Kendrick's comment about his wife. "I would like to hang onto her. Yeah, please let's not do that. She would be so well taken care of with Anna, though. … But no, access denied."
Kendrick also won a Teen Choice Award for Choice Comedy Movie Actress for her role as Beca in Pitch Perfect 3 at the ceremony Sunday. "It means the world to me and I feel so lucky I get to make Pitch Perfect," she said of the win. Two of her Pitch Perfect co-stars—Hailee Steinfeld and Rebel Wilson—Amy Schumer (I Feel Pretty), Anna Faris (Overboard) and Karen Gillan (Jumanji: Welcome to the Jungle) were also nominated.
Newsweek subscription offers >
"I just won two Teen Choice Awards, which means I should have two surfboards, but I didn't get them right away, which is a real bummer," the actor said in a video on Instagram Sunday.
Anna Kendrick Tells Ryan Reynolds 'Stay in Your Lane' After Beating Him at Teen Choice Awards | Culture