'Anne With an E' Season 4: Will There Be Another Season on Netflix?
Anne with an E has a huge online fan community, but that has not stopped Netflix and the CBC (Canadian Broadcast Corporation) cancelling the show and announcing that Season 3 will be the last set of episodes for the series. The fan reaction has been huge, with the hashtag #SaveAnneWithAnE trending on social media, leading some to wonder whether the decision will be overturned and fans will get Season 4 after all.
On the face of it, the joint statement from CBC and Netflix seems fairly conclusive. In November 2019, they wrote, "We've been thrilled to bring the quintessentially Canadian story of Anne With an E to viewers around the world. We're thankful to producers Moira Walley-Beckett and Miranda de Pencier and to the talented cast and crew for their incredible work in sharing Anne's story with a new generation. We hope fans of the show love this final season as much as we do, and that it brings a satisfying conclusion to Anne's journey."
To further dash fans' hopes, CBC quoted their own spokesperson, who said: "While we appreciate the outpouring of support from fans of the show, Netflix and CBC agreed that Season 3 of Anne with an E would be the final season."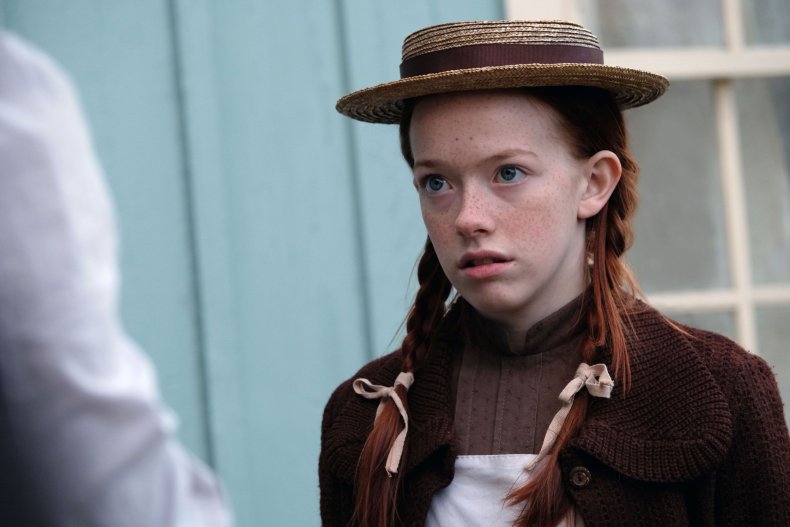 On her Instagram, Walley-Beckett added, "Beloved fans & friends of #AWAE, I'm sorry for the sad Netflix/CBC news today I wish it could be different but it cannot. We have reached the end of the red Green Gables road after 3 wonderful seasons. My heart is heavy but I am so proud of this show - proud of my talented cast, crew, writers, and directors for working together so passionately to bring my vision of #annewithane to life
"I am grateful and humbled by this experience and I truly feel blessed to have had the opportunity to share this beautiful, meaningful story with all of you, my kindred spirits I know you have loved this series as much as I have and I thank you for that forever and a day."
However, it seems as if the reason for the cancellation of Anne with an E was not due to low viewing figures but because the deal between Netflix and CBC has ended, suggesting that if fans' disappointed response is big enough, the show has the potential to return.
Speaking of the end of the deal on the Content Canada podcast, CBC CEO Catherine Tait said, "A number of countries have done deals, as we did, with Netflix ... and over time we start to see that we're feeding the growth of Netflix, or we're feeding the growth of Amazon, rather than feeding our own domestic business and industry." She also said, "We're not going to do deals that hurt the long-term viability of our domestic industry."
The end of the CBC and Netflix partnership also comes a few months after Netflix wound up its co-productions with Marvel, due to the company reportedly wanting to focus on shows made in-house rather than in partnership with other organisations.
Per Decider, there may be some sign that Netflix is open to more Anne with an E from its reaction to the fan campaign. They have directed fans, 80,000 of whom have signed a Change.org petition for a fourth season of the show, to their request TV shows and movie page, where visitors can request more Anne with an E.
For example, one reply on the Netflix Helps Twitter page to an Anne with an E fans asking for another season (captured by CBC) included a link to this page and read, "Hey there, we can't promise anything but please let us know how much you want to see it via this link."
CBC, in comparison, released an article noting that the #SaveAnnewithAnE campaign was partly being led by bots, further showing that CBC is unlikely to be involved in another season of the show.
Anne with an E Season 1-3 are streaming now on Netflix.