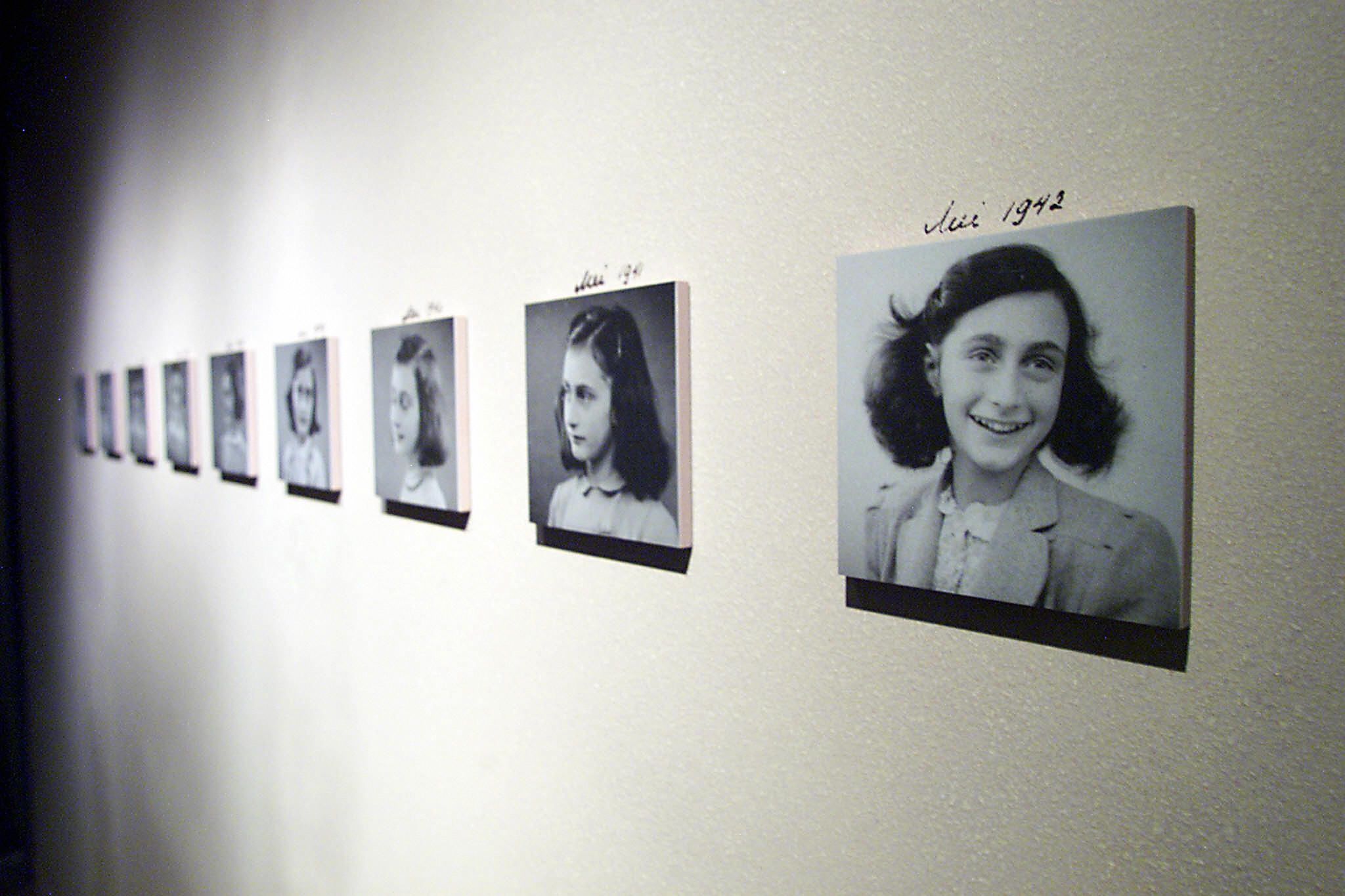 Updated | A human rights organization inspired by World War II diarist Anne Frank referenced the Holocaust Tuesday in an attempt to caution its followers about President Donald Trump.
The Anne Frank Center for Mutual Respect, a New York City–based nonprofit that says it was founded by Anne's father in 1959, shared an image on Twitter of a bulleted list laying out what appeared to be similarities between Trump and Nazi leader Adolf Hitler. Among them were "the president creates his own media," "he endorses police brutality," and "he demonizes people who believe, look or love differently."
"Alarming parallels of history escalate," the center wrote.
Related: Anne Frank's stepsister: 'Donald Trump is acting like Hitler'
In a statement to Newsweek, executive director and tweet author Steven Goldstein points out that the tweet doesn't directly compare Trump and Hitler. Hitler targeted and killed millions of Jewish, disabled and gay people in the 1930s and 1940s. Equating him with Trump "would trivialize the Holocaust," Goldstein says.
However, he adds, the tweet's language and message were intentional.
"By the same token, it is responsible, and indeed our moral imperative, to point out parallels between actions taken by the Trump administration today and the actions taken by Germany in the 1930s before the Holocaust," Goldstein says. "1930s Germany imposed a series of escalating steps of oppression, including demonization, discrimination and isolation of vulnerable communities, that evoke what we are seeing today. That comparison is just, and not to make the comparison would be a dereliction of our duty to ensure 'never again' to any people."
Tuesday wasn't the first time the center has spoken out about the White House. It's become a regular critic of Trump and his team, bluntly calling out everything from the president's plan to build a wall along the border with Mexico to former press secretary Sean Spicer's complaints about Melissa McCarthy's portrayal of him on Saturday Night Live. But the louder it gets, the more the center is scrutinized. The Capital Research Center, a conservative think tank, has raised doubts that Anne's father was truly involved in the project and accused it of using her name to "advance its anti-Trump agenda."
Goldstein pushed back against those allegations in an interview with The Atlantic. "So help me God, if Donald Trump were a Democrat, I would criticize him with the same gusto," he said.
Regardless, Trump has been likened to Hitler before. Mexican President Enrique Peña Nieto said in 2016 that Trump's "strident rhetoric" was similar to Hitler's, and North Korean state media has called Trump's "America first" foreign policy "Nazism in the 21st century." And, most recently, several critics posted on Twitter that Trump's late July speech to Boy Scouts about loyalty reminded them of the Hitler Youth, a branch of the Nazi Party.