Trump Has Created an 'Incubator of Hate,' Says Anne Frank Center After Boston Holocaust Memorial Vandalized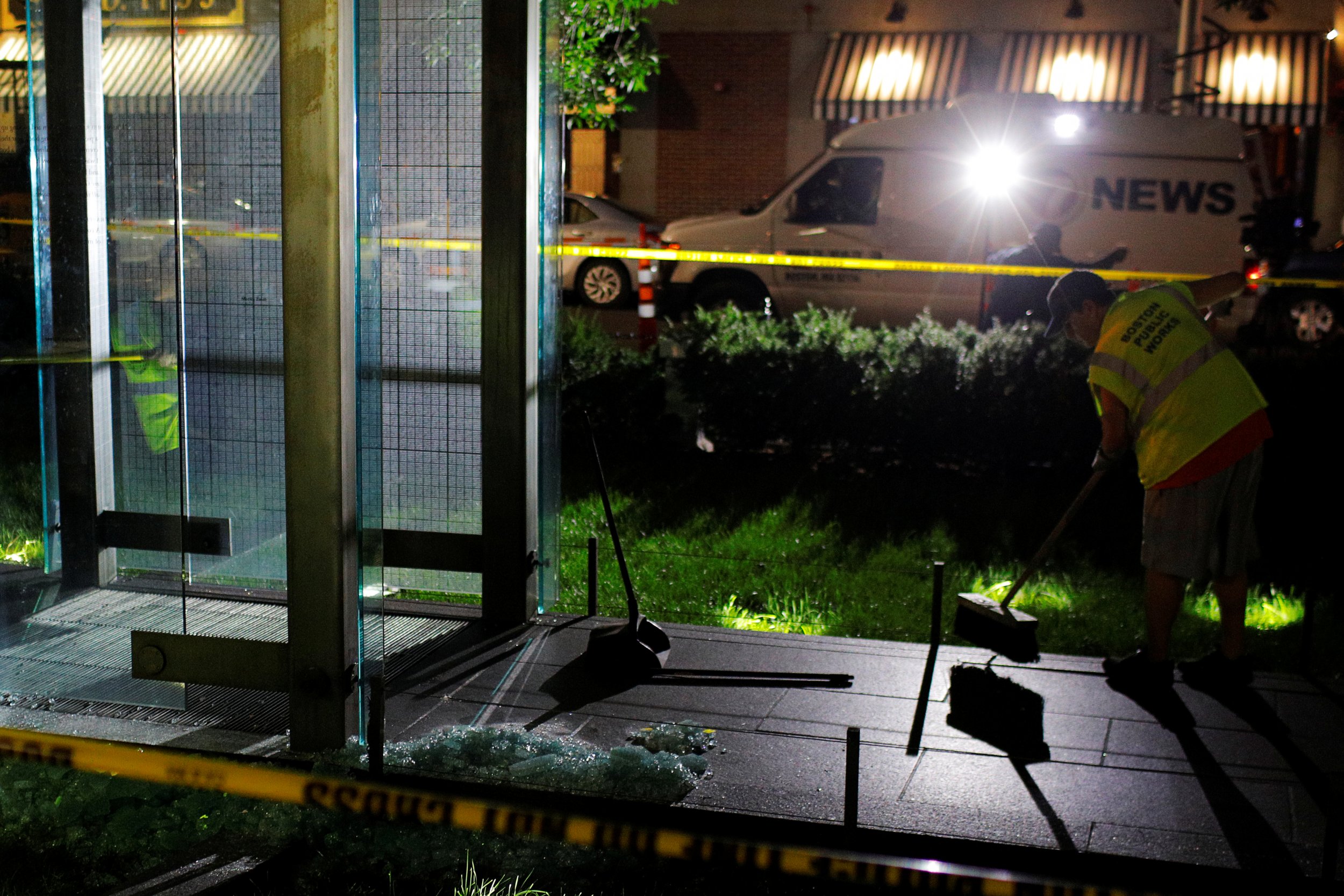 A civil rights group has accused President Donald Trump of creating an "incubator of hate" after a Holocaust memorial in Boston was vandalized for the second time in two months on Monday.
Police in Boston arrested a 17-year-old male suspect on Monday evening after being told by witnesses that he had thrown a rock and smashed part of a glass panel at the New England Holocaust Memorial.
The suspect's name has not been released, as he is a juvenile, but police said he would be charged with wilful and malicious destruction of property. The Boston Police Department's civil rights unit is also looking into the incident.
The New England Holocaust Memorial consists of six luminous glass towers that are each 54 feet high. The panels are etched with millions of numbers that reflect the numbers tattooed onto victims by Nazi guards at concentration camps.
The Anne Frank Center for Mutual Respect, a Jewish nonprofit that promotes civil and human rights, tweeted that it held President Trump responsible for creating the climate in which such an act could take place.
The incident came after demonstrations by white supremacists groups, including neo-Nazis, in Charlottesville, Virginia, over the weekend. Some of the individuals who participated in the demonstrations wore Nazi insignias and made Nazi salutes. One woman was killed after a car was driven into a crowd of counter-protesters.
President Trump has come under heavy criticism for failing to speak out against the groups involved in the clashes. While he condemned the violence on Saturday, Trump ascribed it to "many sides" and was widely condemned for not calling out white supremacist groups, some of which positioned themselves as Trump supporters.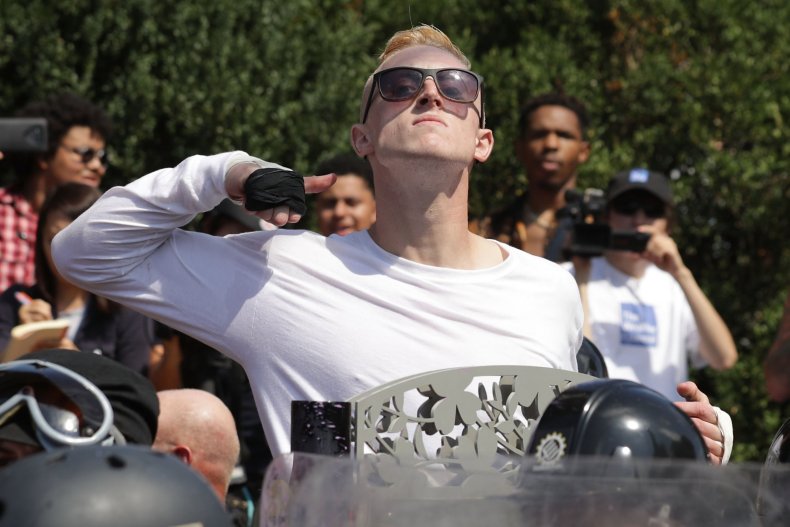 Trump gave a press conference at the White House on Monday in which he called out the "criminals and thugs" behind the violence in Charlottesville, "including the KKK, neo-Nazis, white supremacists and other hate groups that are repugnant to everything we hold dear as Americans."
But despite the conciliatory tone, Trump later attacked the media for its coverage of the Charlottesville protests.
The New England Holocaust Memorial was vandalized in June, when 21-year-old James Isaac, who has a history of mental illness, was charged with destroying one of the 132 panels, the Boston Herald reported.
Boston Police Commissioner William Evans said on Monday that the vandalism "will not be tolerated in our city" and linked the incident to the weekend protests. "In light of the recent events and unrest in Charlottesville, it's sad to see a young person choose to engage in such senseless and shameful behavior," said Evans.