Anne Hathaway Had Never Heard of WeWork Before Starring in 'WeCrashed'
Anne Hathaway is annoyed at herself for never having heard of a WeWork until she agreed to star in a show about it.
The new Apple TV+ show WeCrashed tells the story of how WeWork grew from a hopeful idea to a company valued at $47 billion, before spectacularly crashing. Jared Leto plays the company founder Adam Neumann while Hathaway portrays his wife and business partner Rebekah Neumann.
The TV show is based on the podcast series WeCrashed: The Rise and Fall of WeWork, and has been adapted to TV by Lee Eisenberg and Drew Crevello.
Newsweek spoke to Hathaway, Eisenberg and Crevello about the forthcoming series, which arrives on Apple TV+ on Friday, March 18.
Missing the WeWork trend
In less than a decade, WeWork became a business phenomenon, popping up in major cities across the globe—but the entire rise and fall passed Anne Hathaway by.
"When I was offered this part I had actually never heard of a WeWork," Hathaway told Newsweek. In her defense, she had been very busy raising her kids in the 2010s instead. "The only way I can explain it is that during their key years, I had very, very young children, so I think I just wasn't as interested in the news of startups, as I was in the news of, how the heck do I do this new thing?"
"I was actually a little annoyed with myself. I mean, it's such a huge story, it's a little strange that I completely missed it," Hathaway said.
The role Hathaway was offered was that of Rebekah Neuman, Gwyneth Paltrow's cousin and a former yoga teacher who became the chief brand and impact officer at WeWork. After a quick Google search, Hathaway found that they had mutual friends in common, meaning she could reach out to people who knew the real Rebekah.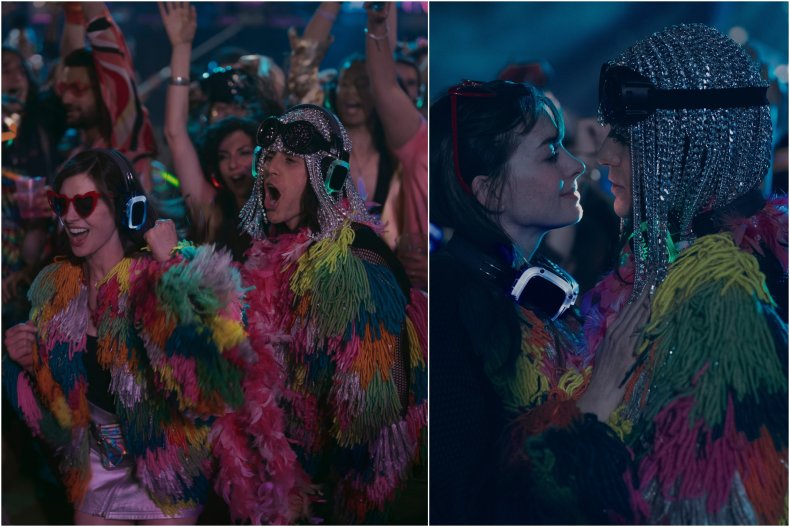 "I talked to them and their assessment was wildly different from the public account of her. The word that kept coming up was 'sweet,'" Hathaway found. "I thought, 'well that's really interesting because on paper, these things that she's done, are not so sweet'. Even after all of this, they acknowledge it but that was people's take on her that she's a 'really sweet person.'
"That juxtaposition was really interesting to me," she continued, "And I thought there is so much to work with in terms of playing a character like this. And then I just kind of dove in."
Seeing Jared Leto go method
While Hathaway plays Rebekah, Leto plays the eccentric and enthusiastic Israeli-born mind behind the WeWork concept. Adam Neumann, along with Miguel McKelvey, founded WeWork in 2010 but he was removed as the CEO of the company by the board in 2019.
Leto went all-in with the role, and stayed in character for the entirety of the shoot according to creators Eisenberg and Crevello.
Confirming that Leto seemed to go full method during filming, Crevello told Newsweek: "We had spoken to Jared Leto for four months before shooting, then did not speak to him for four months, only spoke to Adam Newman. Then shooting ended, and now we chat with Jared all the time."
"Jared disappears into roles, he's a chameleon," Eisenberg confirmed to Newsweek. "That's why we were so excited about working with him."
Eisenberg's dad is Israeli, so it was important to him that Leto perfected Neumann's accent. Fortunately, he nailed it. "He [Leto] said to us 'no one is gonna work harder, no one is gonna be more prepared than I am'," Eisenberg continued, "he started working on the accent and we started hearing these inflections. He was hanging out with Israelis in New York. Then on set every day, we would say Shalom to one another.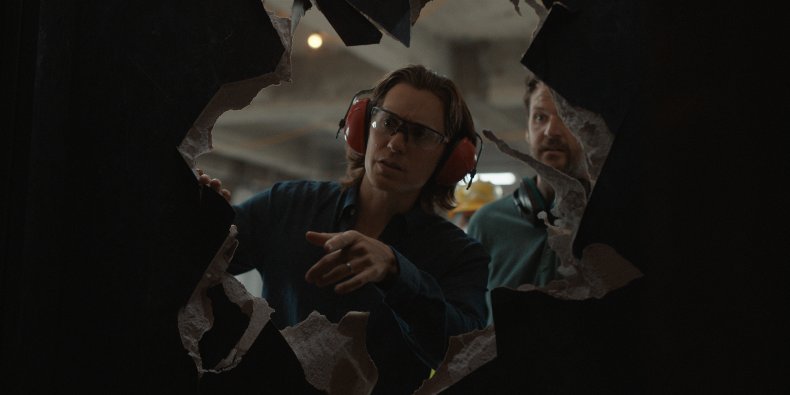 "We talked about the show, we would give him notes, he would give us his thoughts, always always in his accent. We would call him Adam, and that was it. Then as soon as the cameras cut, not for the day but for the whole series, we then talked to Jared Leto about editing, what we're doing with marketing and kind of got back into it as friends." Eisenberg said.
Crevello and Eisenberg, the co-creators, executive producers and writers of WeCrashed, also emphasized that while the story is about a very public rise and fall of a business, it's also a love story between Leto and Hathaway's characters.
Returning to TV origins
Hathaway's first onscreen acting job was in the Fox comedy series Get Real in 1999, but since then she's only starred in movies with the occasional guest spot in a TV show. Over two decades since making her television debut, Hathaway is returning to the small screen but she thinks the scale of the project meant it was very familiar to her normal work.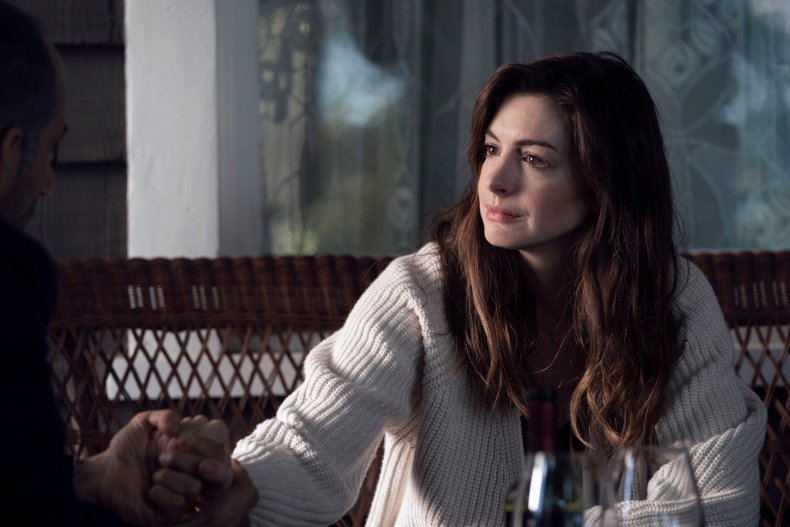 "Whenever I would talk about it, I would just call it the film but it was different." She continued, "The pacing was different, working with different directors on different episodes was definitely different, but the amount of work you do and the approach you take all felt very, very similar."
The opportunity to work with fellow Academy Award winner Leto was also a selling point in saying yes to WeCrashed. "Logistically [a TV show] is a longer commitment but it worked because they were shooting in New York, which is where I prefer to live, and also because Jared was involved."
WeCrashed launches with the first three episodes of the series on Friday, March 18, 2022. The entire season features eight episodes in total and will air weekly with the series finale airing on Apple TV+ on Friday, April 22, 2022.