Video: Anne Hathaway Tells Stephen Colbert How Much She Loves RuPaul, Then He Shows Up
Actress and RuPaul Charles superfan Anne Hathaway got a surprise on Late Night with Stephen Colbert when the Drag Race host joined her on the show Tuesday.
The Les Miserables star was reduced to tears when RuPaul appeared on stage and gave her a hug.
Hathaway had been gushing about the reality competition show with Colbert, after the host asked her about her favorite television shows.
"Oh my god, I love that show so much," Hathaway said, before Colbert asked her if the pair had ever met. RuPaul is scheduled to appear on Late Night Wednesday, so Colbert asked the actress if she had a message for him. Hathaway asked Colbert to just tell RuPaul she loved him
"Why don't you say it to him right now?" Colbert said. "What?" Hathaway responded, as RuPaul ran on stage.
Pressing her hands to her cheeks, Hathaway exclaimed, "Oh my god," before standing up to greet her hero. The pair embraced and compared their almost-matching silver suits, before sitting down to chat with Colbert. Hathaway held back tears as she explained her favorite parts of Drag Race.
In a nod to his show, RuPaul said to Hathaway: "Darling, you are the winner of this week's challenge. Shantay, you stay."
Fans quickly took to Twitter to praise the brief exchange. "How cute is Anne Hathaway, crying because she's meeting RuPaul?" wrote user Kristin.
"Anne being an adorable fan girl with Ru Paul is the absolute cutest thing!" added user Miranda Miller.
"Seeing Anne Hathaway talk glowingly about RuPaul, then he appears, then her reaction, all priceless," said Bruce Hodges.
Hathaway was on The Late Show to promote her new movie The Hustle, which is released in cinemas Friday. The Oscar-winning actress stars alongside Australian Rebel Wilson in female-focused reboot of 1988's Dirty Rotten Scoundrels.
RuPaul is set to return to The Late Show Wednesday night. His show, Drag Race, made headlines Monday when it received five nominations for the first ever Critics' Choice Real TV Awards. The host himself received nods for "Male Star of the Year" and "Show Host," while Drag Race was nominated for gongs including Competition Series and Ensemble Cast in an Unscripted Series, according to Variety.
Behind-the-scenes show RuPaul's Drag Race: Untucked! also received a nomination in the "Unstructured Series" category.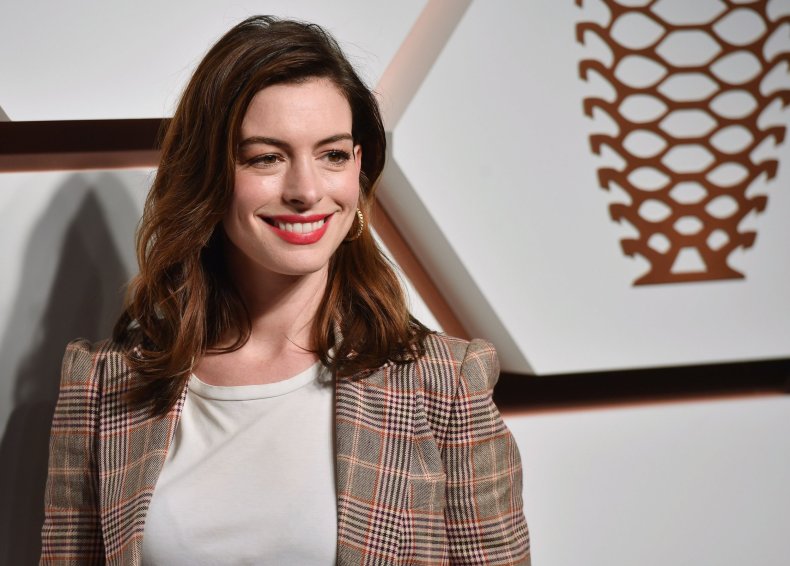 Video: Anne Hathaway Tells Stephen Colbert How Much She Loves RuPaul, Then He Shows Up | Culture