Annie Besant and the Women Who Fight for Their Rights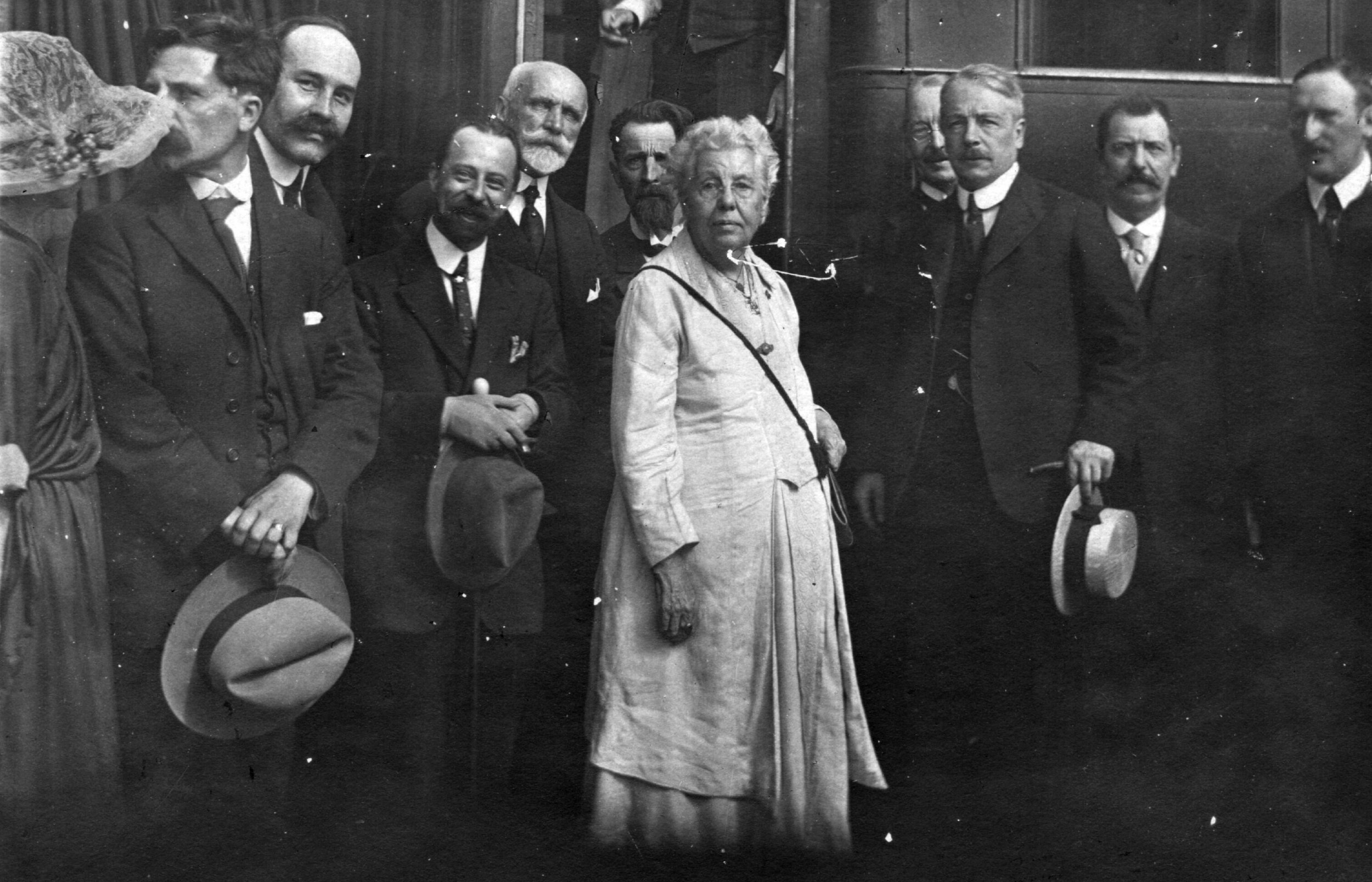 Annie Besant (1847-1933) was a British women's rights activist, writer, theosopist, orator and supporter of Irish and Indian self-rule. Born October 1, 1847, today would be her 170th birthday. To celebrate, we found seven remarkable women to be inspired by. From the archives.
1. Elizabeth Cady Stanton (1815-1902), suffragist, social activist and leading figure of the early women's rights movement.
"We hold these truths to be self-evident," declared Elizabeth Cady Stanton at the 1848 Woman's Rights Convention in Seneca Falls, New York, "that all men and women are created equal." Stanton, who had organized the convention with the help of abolitionist Lucretia Mott and drafted its Declaration of Sentiments (with an assist from the late Thomas Jefferson), was just embarking on an extraordinary feminist career that, according to Lois Banner, would make her "the foremost American woman intellectual of her generation."
- Newsweek January 21, 1980, "A Woman Before Her Time: Elizabeth Cady Stanton"
Newsweek subscription offers >
2. Susan B. Anthony (1820-1906), social reformer and women's rights activist who played a crucial role in the women's suffrage movement.
Newsweek subscription offers >
"At the fringes of the Exposition—and in some of the finer parlors of Philadelphia—the Suffragettes lobbied fiercely for the vote and other women's rights. On the Fourth of July, five militant women, led by Susan B. Anthony, stormed into Independence Square and issued a Declaration of Independence for Women—to a flabbergasted crowd of 150,000 that included such nineteenth-century male role models as GOP presidential candidate Rutherford B. Hayes, Generals Williams T. Sherman and Philip H. Sheridan—and the ubiquitous Dom Pedro II."
- Newsweek May 26, 1975, "The First 100 Years"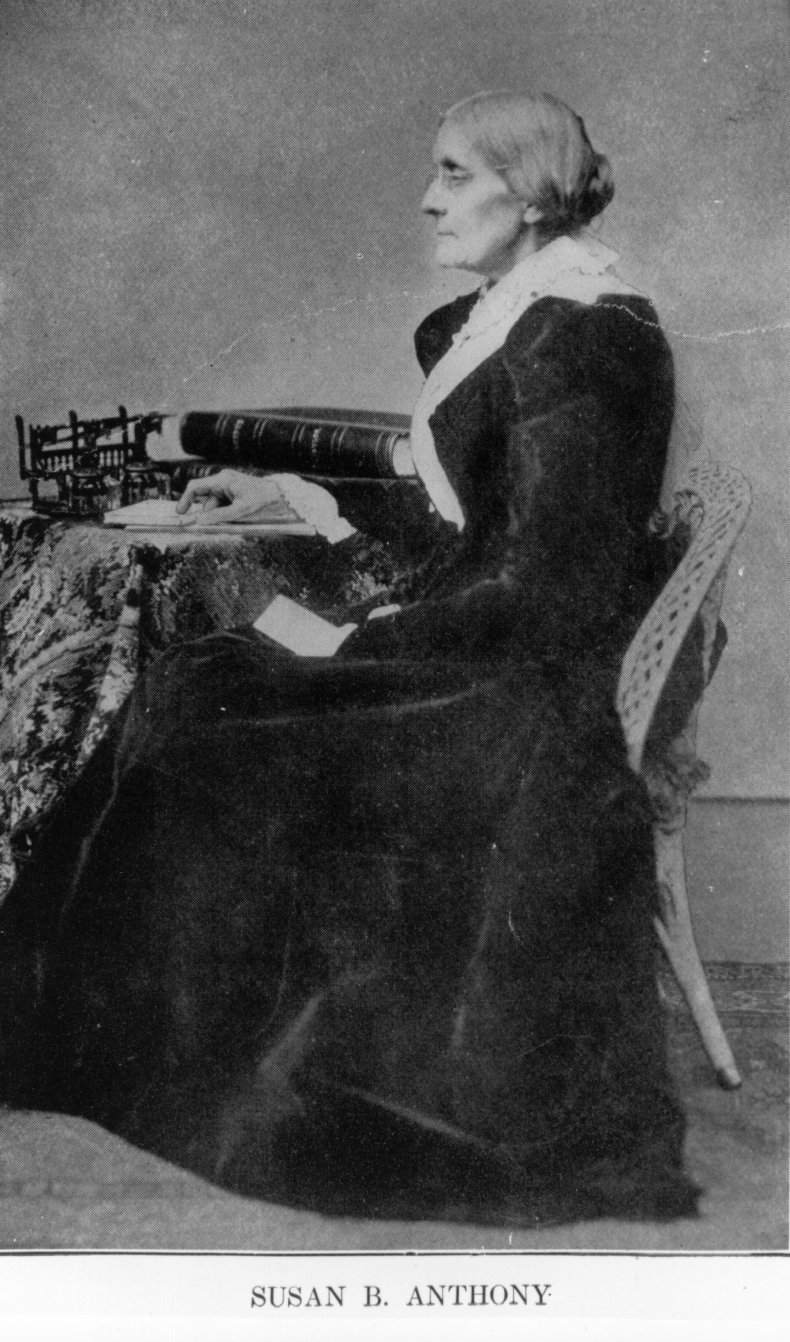 3. Shirley Chisholm (1924-2005), politician educator, and author, who became the first black woman elected to the United States Congress in 1968.
Chisholm also represented New York's 12th Congressional District for seven terms (1969-1983).
"Although she served New York's 12th Congressional District for seven terms in the U.S. House of Representatives, Chisholm did not want to be remembered as the nation's first black congresswoman or as the first African-American to run for president. "Shirley Chisholm had guts" was her idea of an epitaph. Anyone who saw her in action—whether opposing the Vietnam War or enlisting George Wallace's help to win minimum-wage coverage for domestic workers—would have agreed."
- Newsweek January 17, 2005, "Transition"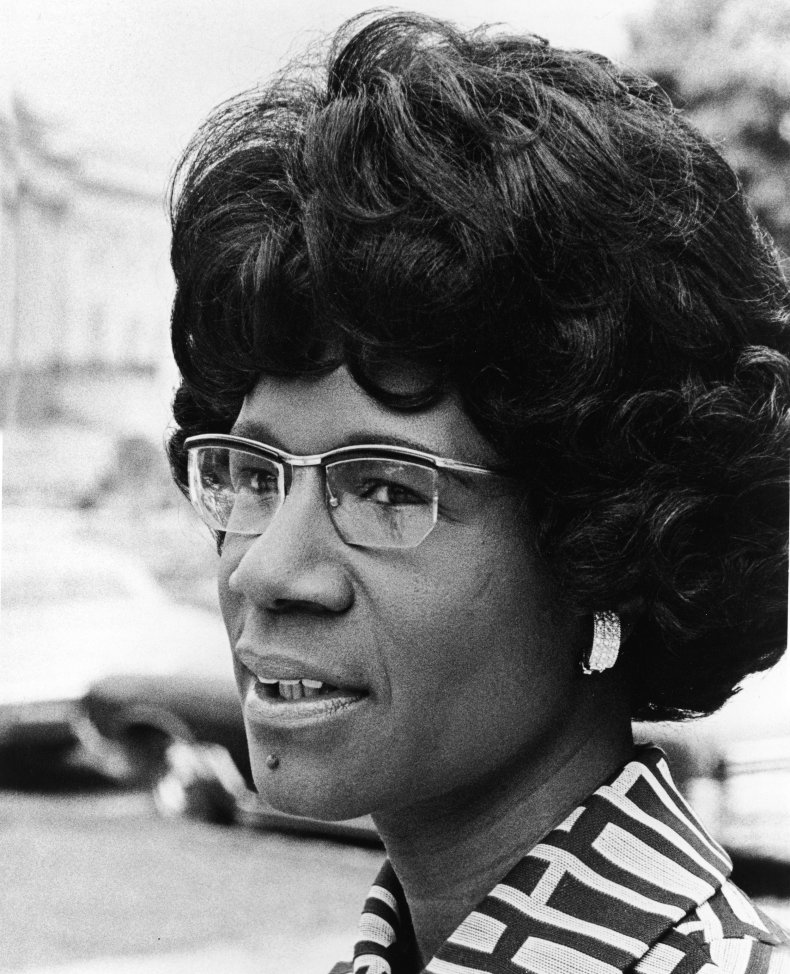 4. Ruth Bader Ginsburg (1933-), associate justice of the Supreme Court of the United States and a leading voice for gender equality, women's interests and civil rights.
She is the second woman ever to be appointed to the U.S. Supreme Court.
"Some lawyers think that the Court may be signaling a long-term change of direction. Columbia law professor Ruth Bader Ginsburg fears that the result in the General Electric case could have a chilling effect on working women. "By taking pregnancy out of Title VII," she says, "it means that an employer can say when you're pregnant, 'Go, I don't want you here anymore.' It gives an employer carte blanche to treat a woman as if she were a temporary member of the labor." Other observers suggest that the court is only warming up. "There may be a feeling on the part of five or six Justices that the women's movement has been carried too far and that it may be time to call a halt," says one lawyer. "As for the school cases, legal authorities suspect that some justices on the high court are looking hard for a convenient test in which they can severely restrict busing as an aid to desegregation."
- Newsweek December 20, 1976, "Pregnant decisions"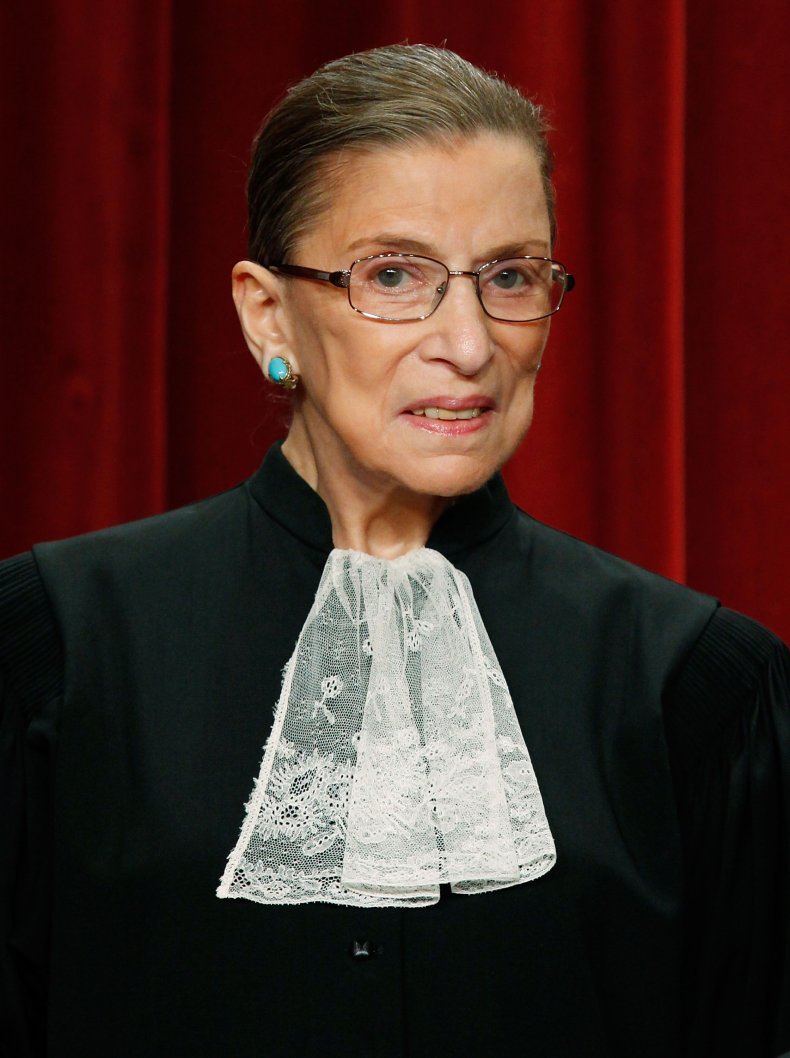 5. Gloria Steinem (1934-), feminist and journalist. In the late 1960s she became nationally recognized as a leader and a spokeswoman for the American feminist movement.
"The average birthday person doesn't get toasted for being—simultaneously—as conscientious as Gandhi, as comforting as chopped liver and as alluring as a 'feminist fatale.' Then again, no one has ever accused Gloria Steinem of being average. Last week the glamorous liberationist belatedly celebrated her 50th birthday at a New York bash for 750 to benefit the charitable Ms. Foundation—and it was truly Gloria in Excelsis time.
She was saluted by Rosa Parks, 71, the seamstress who launched a civil-rights movement by refusing to sit in the back of the bus, and by Sally Ride, 33, who orbited the Earth as America's first female astronaut. "She's beautiful and graceful and radical too," effused actress Marlo Thomas.'Gloria redefined "womanhood," and now she's redefining "age."' At 50, Steinem remains prominently and pivotally involved in a social revolution that is entering its third decade."
- Newsweek June 4 1984, "Steinem at 50: Gloria in Excelsis"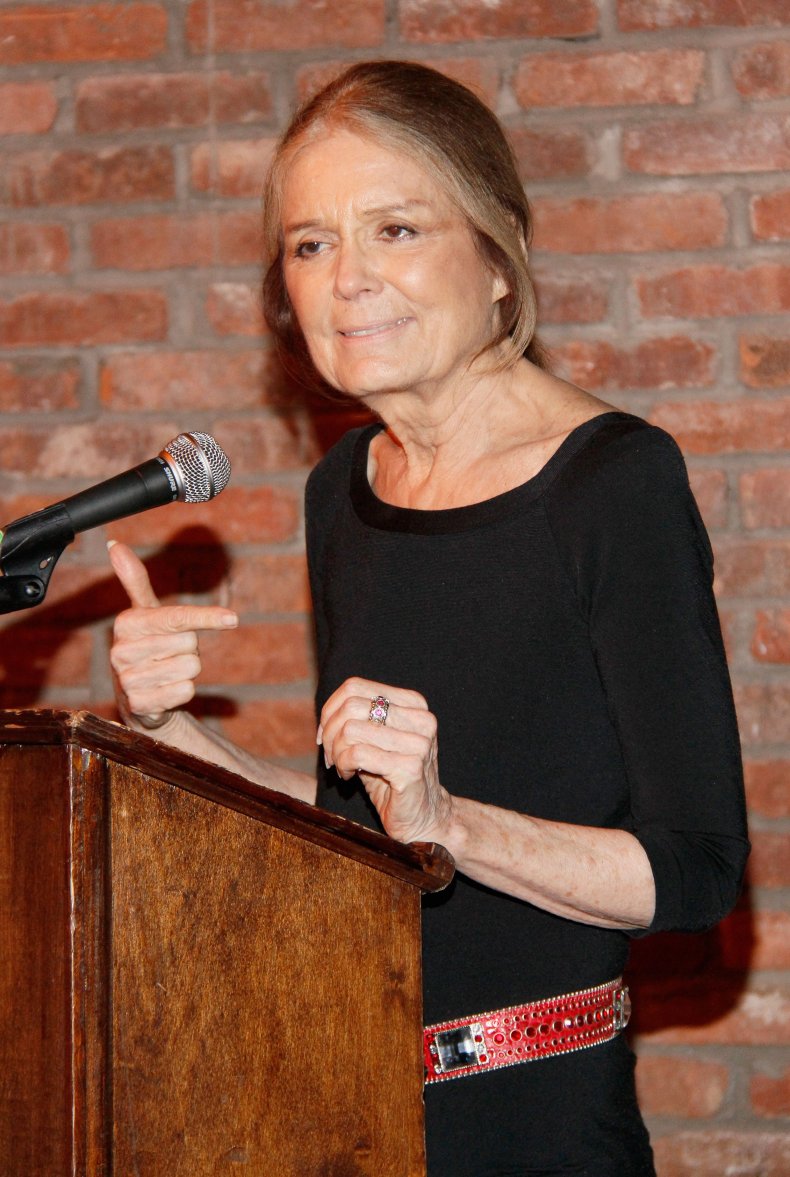 6. Kirsten Gillibrand (1966-), attorney and politician, who has served as the junior United States senator from New York, alongside the Democratic leader of the Senate, Chuck Schumer.
One of her first acts in the Senate was to help pass the historic Lilly Ledbetter Fair Pay Act.
"While people frequently compare Gillibrand to Hillary Clinton, a better parallel might be House Minority Leader Nancy Pelosi. Both women were raised on politics—Pelosi's father was a legendary mayor of Baltimore—and, just as key, both understood early the power of money. Like Pelosi, Gillibrand was raising cash for other Dems long before she began pursuing office herself (which made critics' claims that she needed Chuck Schumer to help fill her Senate campaign coffers particularly insulting). As a young corporate attorney in Manhattan, Gillibrand joined the Women's Leadership Forum, an arm of the Democratic National Committee. By the time she launched her 2006 House campaign, Gillibrand had a sprawling donor network (heavy on women and lawyers) at her disposal. As a first-time candidate she raked in close to $2.6 million despite being widely seen as an absurd long shot."
- Newsweek January 31, 2011, "Senator Surprise; New York's Kirsten Gillibrand was once dismissed as an undeserving political lightweight. Now, with two big legislative wins, her star is suddenly on the rise"
7. Betty Friedan (1921-2006), writer, activist, feminist and a leading figure in the women's movement in the United States.
"It seemed like a male-chauvinist joke—holding the first major international conference on women in a stronghold of macho, Mexico City. The site, however, turned out to be the perfect place for feminist consciousness-raising. For if any of the 6,000 women attending the U.N.-sponsored International Women's Year meeting last week needed reminding of how far they still have to go in the fight for equality and dignity, their hosts provided it for them daily. In a move spectacularly lacking in sensitivity, the Mexican Government passed over its own President's activist wife and arranged to have its male Attorney General, Pedro Ojeda, named president of the women's assembly. And the solidarity of many of the women—particularly those given to wering tight T shirts with no bras - was heightened by the lip-smacking noises and the crude Spanish propositions that followed them along the Paseo de la Reforma. 'What's happening here,' huffed the U.S.'s Betty Friedan, 'illustrates just what this conference is all about.'"
- Newsweek July 7, 1975, "Lib in a land of macho"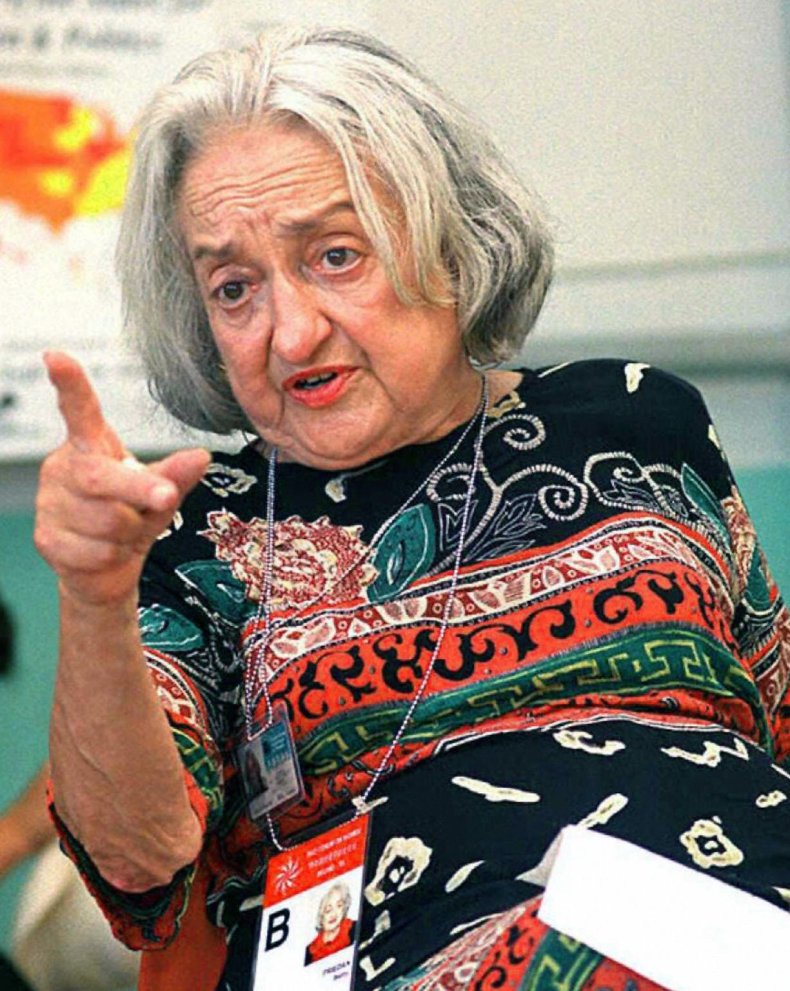 Annie Besant and the Women Who Fight for Their Rights | World