Philip Glass Menagerie: The Composer on 26 Years of the Tibet House Benefit Concert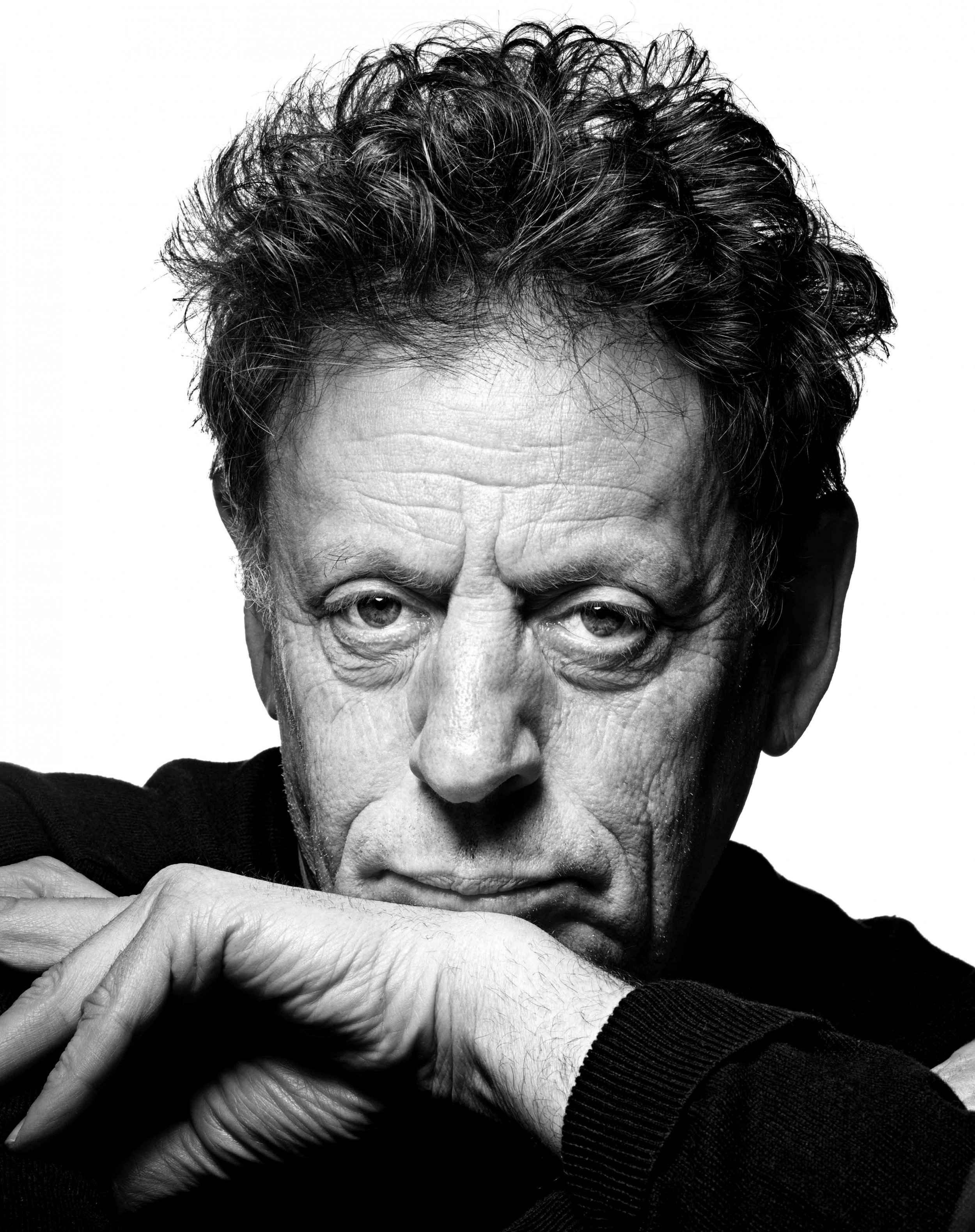 World-renowned composer Philip Glass may be in his 80th year, but he insists that the show must go on. On Monday evening at Carnegie Hall, Glass will curate, for the 26th consecutive year, the annual Tibet House Benefit Concert. "That first year we had Laurie Anderson and myself," says Glass, 79, "and it never occurred to me that we would continue doing it all these years. But as long as the show keeps raising money and awareness for Tibet, I hope to keep doing it."
If you think of this yearly benefit as The Muppet Show, then Glass is Kermit the Frog, manically and enthusiastically wrangling an eclectic gaggle of musicians for a night of solo performances and often unforgettably idiosyncratic collaborations. To wit, last year millennial pop star Miley Cyrus performed with punk princess Patti Smith on the latter's iconic anthem, "People Have the Power." That same night the Flaming Lips covered David Bowie's "Warszawa" and, teaming with vocalist Julianna Barwick and the Scorchio String Quartet, did an ethereal version of the Beatles' "She's Leaving Home."
"You never really know what you're going to get," says Glass, who each summer compiles a wish list of about 30 acts and then sits down to personally compose a handwritten letter to each of them. "I think of musicians I dream of getting," says Glass, "or of acts who sent their regrets that they were unable to do the previous year's show."
By mid-November, Glass, a first cousin of NPR radio host Ira Glass, has winnowed the list down to fewer than 10 acts. "We always have an act or two that has to cancel in the last month," says Philip Glass, whose film scores have thrice been nominated for Academy Awards. "That's music. We go with what we have."
This year's lineup, or Glass menagerie, includes the godfather of punk, Iggy Pop, and a score of indie stars and lesser-known acts such as Gogol Bordello, FKA Twigs, Sharon Jones, Basia Bulat, Dechen Shak-Dagsay and Helge van Dyk. If you have all of those artists on a single playlist, you probably listen to The Loft on Sirius radio. "Every year it's a global and often avant-garde lineup," says Glass, who knows a little bit about both types, "but what remains the same is the high quality of the performances."
This year's show takes place just six weeks after the passing of David Bowie, who twice played this concert. Expectations are high that the Thin White Duke, who resided in New York City for most of his adult life and was a frequent collaborator with Iggy Pop, will be paid tribute. "I don't want to ruin any surprises," says Glass, "but it would be surprising if we didn't honor David in some way."
The Tibet House is an actual structure located on West 15th Street in Manhattan. It was founded in 1987 by actor Richard Gere, Columbia University professor Richard Thurman and Glass at the behest of the Dalai Lama, in order to preserve both the culture and identity of the Tibetan people, more than 150,000 of whom live in exile. In 1951, China invaded/annexed the area that is now known as the Tibet Autonomous Region. Eight years later, after a failed uprising, the Tibetan government was dissolved and the Dalai Lama fled across the border into India. He has lived in exile ever since, while most of the Himalayan country's 6,000-plus Buddhist monasteries have been destroyed.
"It's very important that we continue to raise awareness for the plight of the Tibetan people," says Glass, referencing the 150,000 or so Tibetans who are living in exile. "We are a country of immigrants ourselves, after all. When you talk about the displacement of an entire people, be they Jews or Tibetans or any refugees—what are we talking about, for God's sake?"