Anonymous Donor Pays Tab to Place 70 Homeless In Chicago Hotel as Polar Vortex Pummels City
As temperatures in Chicago dipped below zero on Wednesday morning, a group of 70 people camped out in tents near the Dan Ryan Expressway.
The group kept warm thanks to 100 donated propane tanks, at least until one of them exploded on Wednesday afternoon, the Chicago Tribune reports.
The explosion prompted a visit from the Chicago Fire Department and the confiscation of the propane tanks, leaving the homeless group without a heat source with below freezing temperatures forecast to blanket the city until Saturday.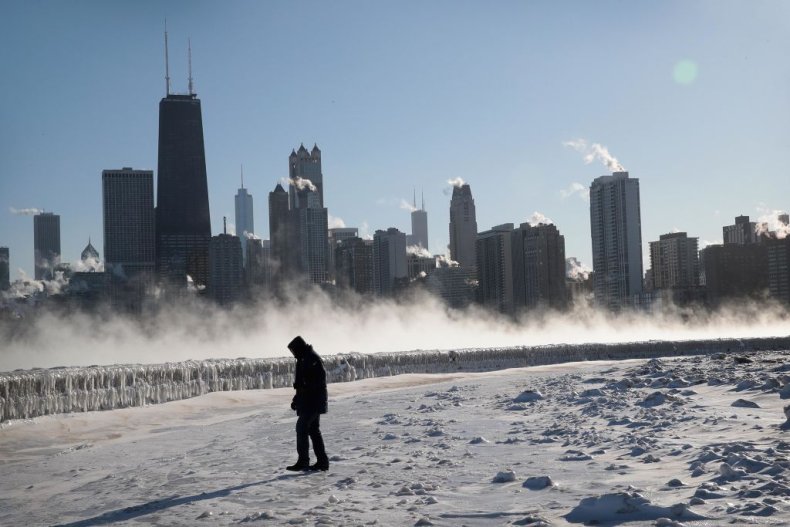 "There was a significant amount of propane there, and with that many cylinders, that's like a bomb going off,'' department Chief Walter Schroeder told the Tribune. Schroeder added that he knew the donation was an act of kindness, but said the use of so many tanks was dangerous.
With the tanks taken away, the Tribune reports that the city notified Salvation Army spokeswoman Jacqueline Rachev, who sprang into action to help move the group to the organization's warming center. However, as Rachev worked to organize the move, the city called back to tell her that a good Samaritan had paid for the group to go to a hotel. "Isn't that wonderful? At least they're warm and they're safe,'' Rachev said.
The identity of the donor remains a mystery and Rachev said she only knew that the hotel was located on Chicago's South Side. All but one man accepted the offer of the hotel, that man checked into the Salvation Army's warming center. The others in the group can remain in the hotel for the rest of the week, courtesy of the anonymous donor, Rachev said.
The graphic below, provided by Statista, illustrates the temperatures recorded in the coldest parts of the U.S. on January 30.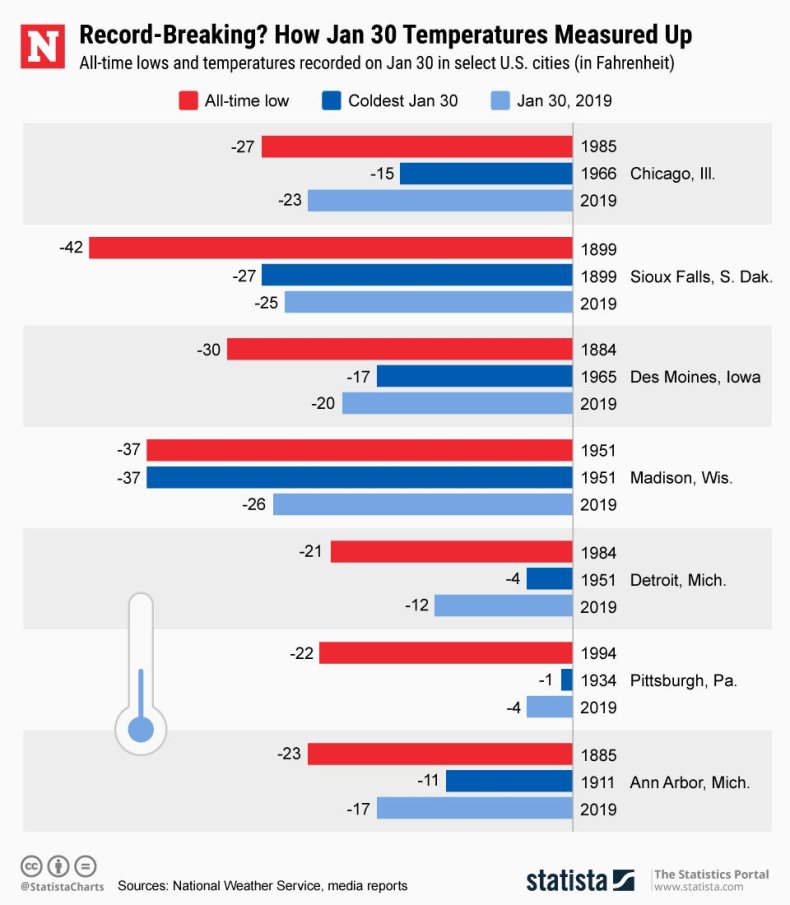 This article was updated to include an infographic.