Anonymous Hackers Declare War on Donald Trump on April Fool's Day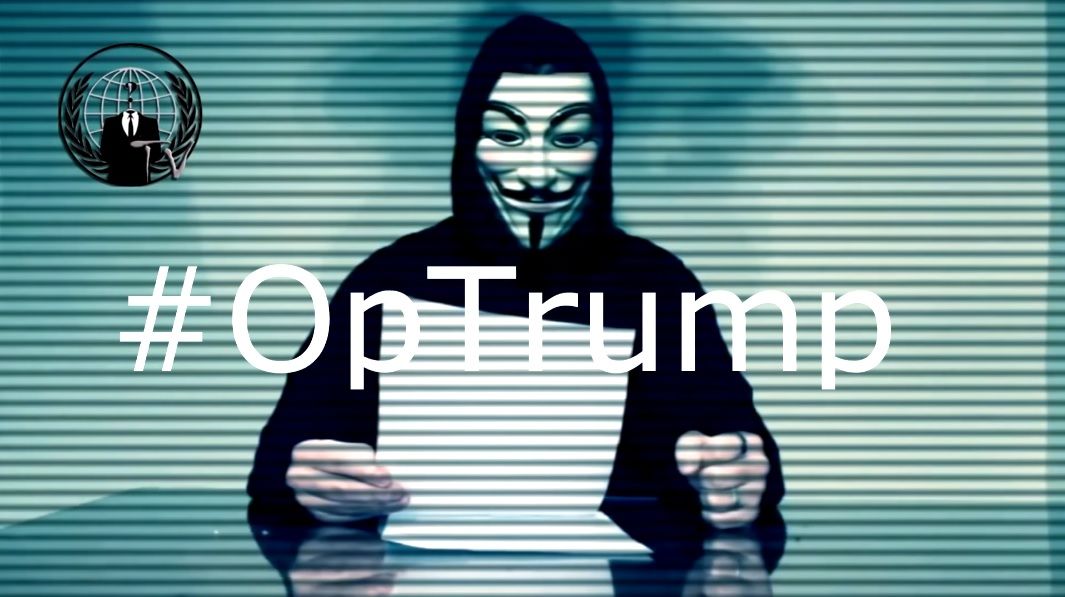 The hacking collective Anonymous has reaffirmed its declaration of a cyber war against U.S. presidential hopeful Donald Trump.
The group called for supporters to take action against Donald Trump on April 1 by shutting down the Republican candidate's websites, expose private information and sabotage his campaign.
In a video released to YouTube earlier this month, a masked figure claiming to be a member of Anonymous said: "Dear Donald Trump, we have been watching you for a long time and what we see is deeply disturbing."
"Your inconsistent and hateful campaign has not only shocked the United States of America [but] you have shocked the entire planet with your appalling actions and ideas. You say what your audience wants to hear but in reality you don't stand for anything except for your personal greed and power."
It is the second time Anonymous has declared war on Trump. At the end of 2015, Anonymous announced a cyber campaign against Trump following his proposal to ban Muslims from entering the U.S.
One group of hackers affiliated with the amorphous hacking group known as New World Hackers successfully took down Trump's website several times, calling him a "little bitch" in an interview with Newsweek.
The latest OpTrump operation was described as a "call to arms" by the masked figure in the video, asking hackers and activists around the world to "protect our future, our freedom and our very way of life."
"We are encouraging every able person with a computer watching this video to participate in this operation. You do not need to know how to hack to support this important operation," the Anonymous member added. "This is not a warning. This is a declaration of total war."