In Texas, an anonymous letter warned residents of merciless shootings if those from Chinese and Indian descent didn't return to their country.
The Irving Police Department in Texas posted the anonymous letter to its Facebook page, stating that it was aware of the letter "received by a member of the community."
The letter posted by the department begins by addressing the community members as "a**holes."
"American citizens in IT industry and other professional fields have lost their jobs to many Indians and Chinese," the letter says. "We asked you to leave the country without further delay."
The letter then goes on to state that if the people don't leave the country, "we will have no choice but to shoot mercilessly at work place, in community, on pool or on playground."
In the department's Facebook post, they state that "right now this is an isolated incident."
"If you have received a letter let us know. We take harassment and hate crime extremely serious. An investigator has been assigned to this case," the post says.
The post also asks residents to provide any information on the letter, such as where it generated from and who is responsible for it. According to the post, if someone does have info on the letter, they are directed to contact an investigator from the department who is handling the situation.
As of Tuesday morning, the Facebook post had over 700 comments and 2,700 shares.
Newsweek reached out to the Irving Police Department for comment on the anonymous letter but did not receive a response in time for publication.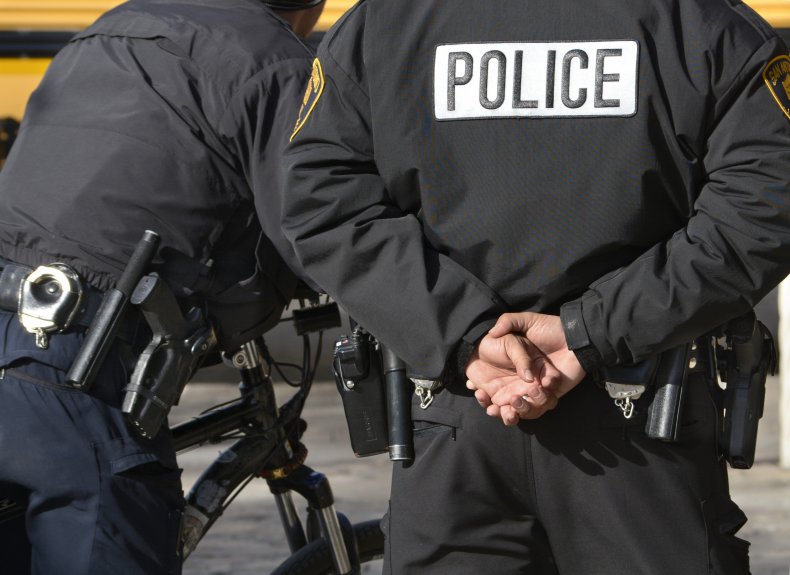 The letter comes amid a time of unrest across the U.S. over racial issues, sparking protests and leading to several fatalities over the past few weeks.
In Portland, Oregon, protests have been going on for over 90 straight days, following the death of George Floyd, a Black man that died in police custody after several Minneapolis police officers held him down for over eight minutes. On Sunday, one man was fatally shot as supporters of President Donald Trump and Black Lives Matter protesters clashed in the streets of Portland.
In Kenosha, Wisconsin, a 17-year-old teen, identified as Kyle Rittenhouse, was recently charged with six criminal counts, including first-degree intentional homicide, after a shooting that left two dead and one injured. The shooting occurred during the third night of protests in Kenosha, following the police shooting of Jacob Blake, a 29-year-old Black man. Blake was shot in the back seven times at point-blank range after allegedly resisting arrest and attempting to get into his car.