Apple, Google Shelve Anonymous Messaging Phone App Linked to Cyberbullying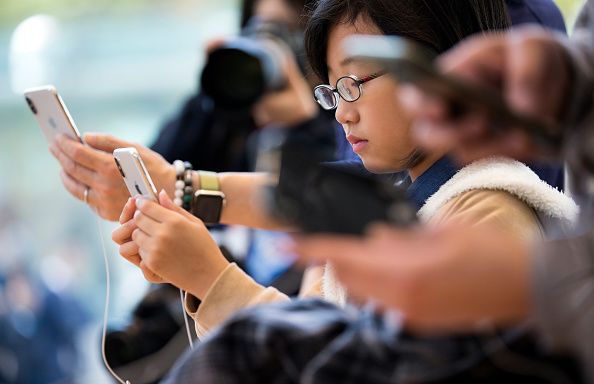 Sarahah, an anonymous messaging phone app, has been shelved from Apple and Google stores following reports that it's become a bullying tool.
A Change.org petition with nearly 470,000 signatures resulted in companies pulling back on the app, which encouraged harmful and "endangering" behavior to its young users. Sarahah, which provided a platform of anonymity, was reportedly being used by bullies to harass and send death threats.
Queensland, Australia-based Katrina Collins, who organized the petition, wrote that her daughter had experienced bullying by the app's users.
"I have been scared, broken and sick to my stomach ever since I read messages about my 13-year-old daughter including, 'I hope SHE KILLS HERSELF. Seriously nobody will care'. No one, especially our youth, should have to read messages like this about them," Collins wrote on the front page of the petition.
Built by Saudi programmer Zain al-Abidin Tawfiq, Sarahah was launched a year ago this month. The app was named for the Arabic word for "honesty" or "frankness."
The app no longer comes up on Android's Google Play or Apple Store searches, and was disabled from any new users downloading and buying it. However, current Sarahah users haven't been kicked off.
The petition also features a response given by Google on February 15, in which the tech giant stated, "We always do our best to work closely with developers to ensure they're in compliance with our policies."
Business Insider and Fortune lauded Sarahah as a smash hit upon its debut last summer, attributing its success to teenage users. However, many reports noted that the app's popularity may not outlive its safety concerns. A 2017 Fortune article said that the app may become "a breeding ground for cyberbullying and hate speech" and cited the app Yik-Yak, which shut down because it led to abuse and bullying among its users.
On February 21, Collins expressed enthusiasm for the removal of Sarahah. "Two of the largest tech giants in the world have heard us and they have listened and acted - as a result of the pressure we put on them to take cyber-bullying seriously," she wrote.
She said the victory marked the "beginning of a global fight against cyberbullying and we need to stay vigilant for our children, family and our friends."