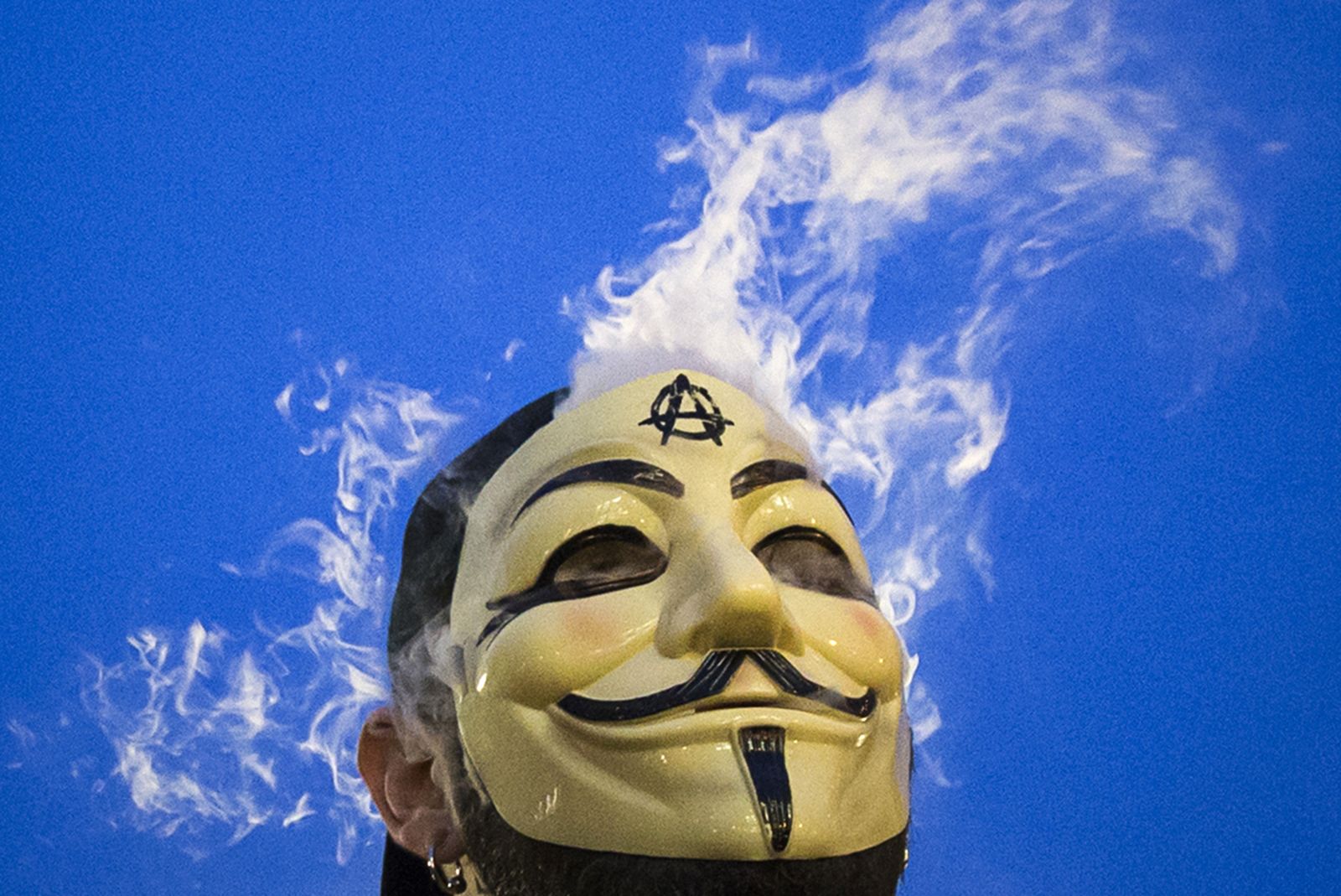 Updated | The hackers collective Anonymous announced it plans to disclose the identities of about 1,000 Ku Klux Klan (KKK) members, adding a new chapter to the cyberwarfare it has conducted against the white supremacist organization in the past year.
Anonymous tweeted from an anti-KKK account titled Operation KKK last week that it has seized a KKK Twitter account, and with it, personal information of hundreds of its members.
The group also tweeted from the account that the data dump will happen next month, coinciding with the one-year anniversary of the start of Anonymous's cyberwar against the KKK. The cyberwar began in response to the KKK threatening protesters in Ferguson, Missouri, who were demonstrating following the death of African-American teenager Michael Brown at the hands of white police officer Darren Wilson.
Anonymous retaliated by seizing Twitter accounts, releasing names of KKK members and launching denial-of-service attacks to bring down several white supremacist websites.
On Tuesday, Anonymous released a public announcement detailing its motivations behind the planned attack against the KKK.
"Let us make this especially clear: We are not oppressing you, Ku Klux Klan. We are not here to strip you of your Freedom of Speech," reads the announcement. "After closely observing so many of you for so very long, we feel confident that applying transparency to your organizational cells is the right, just, appropriate and only course of action."
Operation KKK tweeted on Wednesday that it is "not violent" in its aim of leaking personal information, called doxxing.
Newsweek reached out to the Ku Klax Klan but received no comments.
According to the press release, the hackers' fight will go on indefinitely, as long as the KKK exists.
"You once told Anonymous that we awakened a sleeping giant within you," writes Anonymous. "We are here to remind you once again—you summoned an unslayable dragon."
Correction: An earlier version of this article incorrectly referred to police officer Darren Wilson as Darren Brown.