Anonymous 'Take Down Mossad Website' Over Gaza Conflict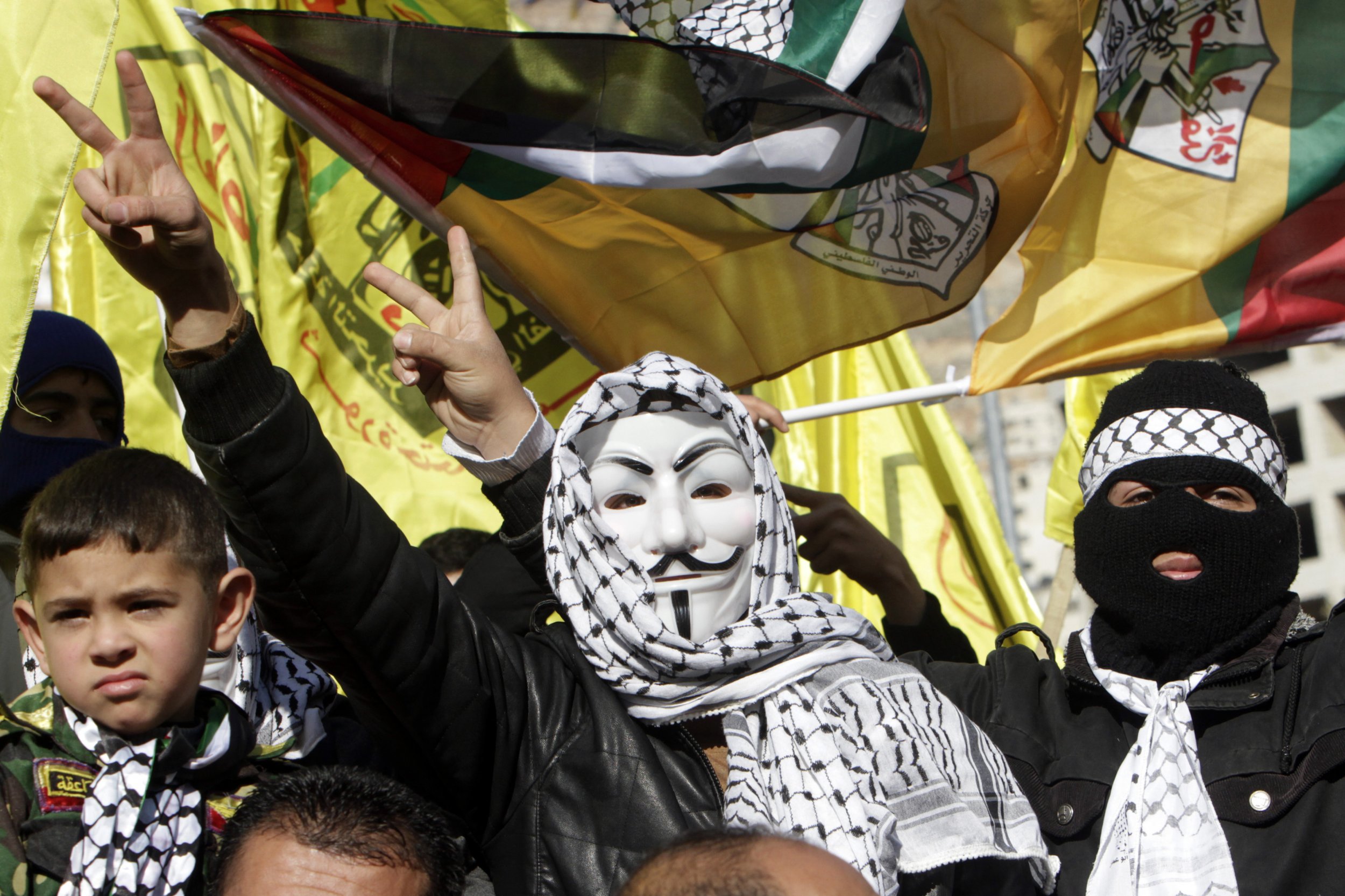 The hacktivist group Anonymous have claimed responsibility for disabling a series of Israeli government websites, including that of its national intelligence agency, Mossad, as a show of solidarity for the Palestinian cause in Gaza.
Global access to mossad.gov.il ceased at 00:40 GMT this morning, Russia Today reported. However, a Twitter account associated with the Anonymous hashtag called @AnonymousGlobo reported the Mossad site as "down" much earlier, at 09:50 GMT on 27 July.
The website was still offline at 11:42 GMT today.
The tweet was preceded by a brief statement on @AnonymousGlobo which reads "Standing in solidarity with the people of world struggling peacefully for their basic rights. Never forget. Never forgive. Expect us."
The official website of the Israeli Army was also inaccessible at 11:48 today, with Twitter accounts using the Anonymous hashtag reporting it as "Tango Down" as early as 6:40am GMT yesterday. The Israeli government has made no comment on the status of the websites.
The Ma'an News Agency reported an Anonymous member had been killed by Israeli Defence Forces (IDF) fire last Friday. A 22-year-old man, Tayeb Abu Shehada, wearing an iconic Guy Fawkes mask - closely associated with the group - was shot dead while protesting in Huwara near Nablus, shortly before Israeli government websites began to go down.
Anonymous previously targeted Israeli websites during the 2010 hostilities between IDF and Palestinian militants.
@AnonymousGlobo has tweeted links several other Israeli government services, including the Ministries of Justice and Health on July 27, alleging they too were knocked down. Both appear to be functioning at the time of publication.
Anonymous issued a rallying call for its members to further target the Israeli government's online presence in a Youtube video last Friday.
"We are calling upon the Anonymous collective, and the elite hacker groups to join our crusade, and to wage cyber war against the state of Israel once more," a voiceover in the video says.
"Palestine will be liberated, and Israel will suffer the same fate Palestine has been suffering for decades under their brutal and savaging regime."
Another account, @Anon2World, said: "It is now up to every one of us to stop this genocide since our governments choose to ignore it and fund it," in a tweet retweeted by several other Anonymous accounts.
Anonymous are a loose collective of hackers and online activists who often take direct action online, bringing down the websites of governments, groups and companies of which they disapprove.