Another Democratic Party Leader Has Been Accused of Harassing Women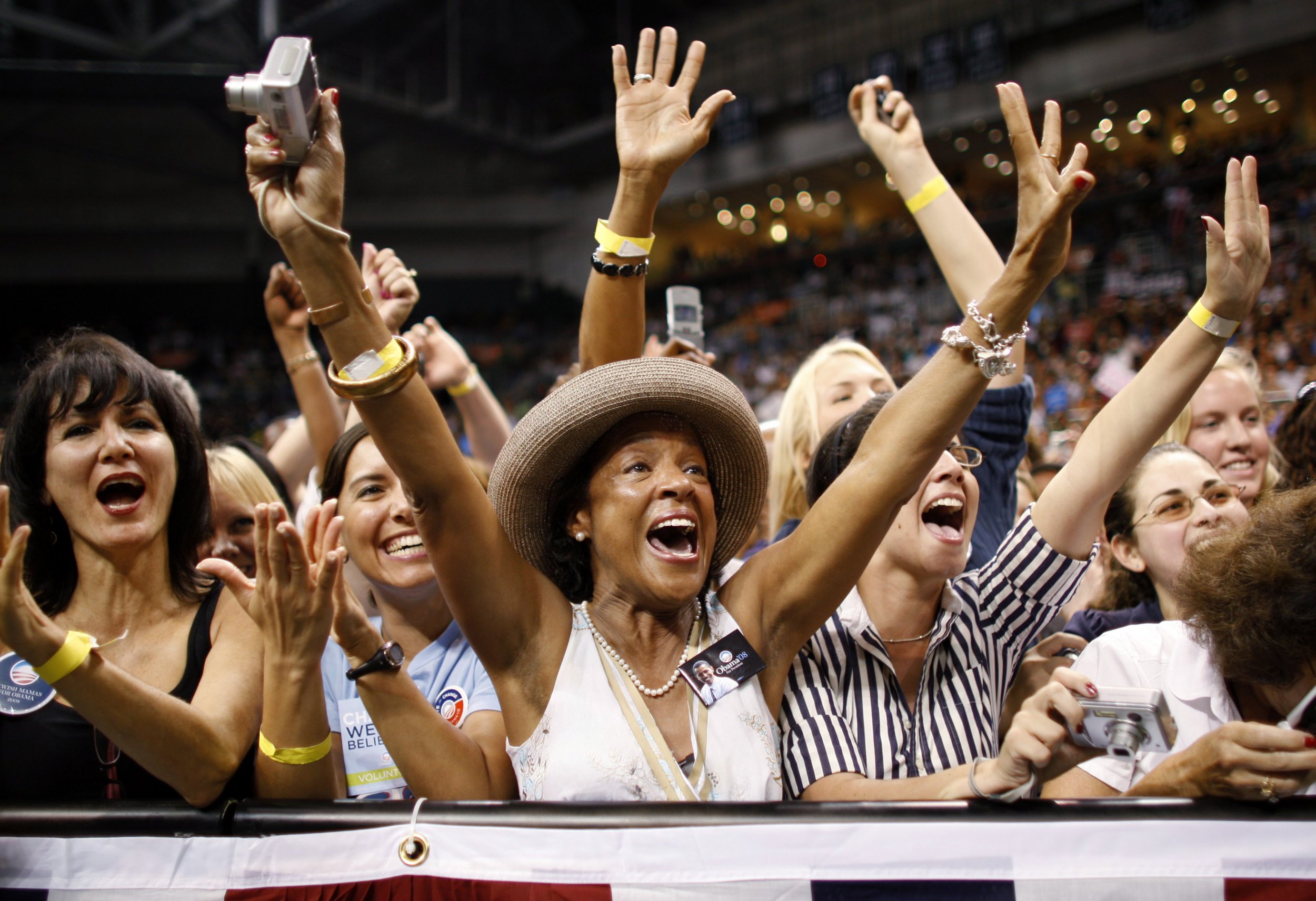 Florida Democratic Party Chairman Stephen Bittel has been called out for leering at women and making them feel uncomfortable through invitations to ride his private jet and by keeping breast-shaped stress balls on his desk.
Six former Democratic Party staff members and consultants in the state said that Bittel, who was elected chairman in January, talked about women showing their breasts and women cooking dinner. He also asked if they found him attractive and made inappropriate invitations.
"The most suggestive thing he does is invite women on his plane or over to his home when his wife is not in town," a woman told Politico in anonymity. "It is not like these things are in the eye of the beholder, the suggestion is very clear … His reputation is very clear, and it has been there since before he was party chairman."
None of the women in the publication's report Thursday indicated that Bittel touched or threatened them, but his behavior led some staffers to quit their jobs within the party.
Bittel apologized after the allegations were made public. "Every person, regardless of their gender, race, age or sexuality should be treated with respect and valued for their hard work and contributions to our community and if any of my comments or actions did not reflect that belief I am deeply sorry," he told POLITICO. "I have much to learn, but my goal is and has always been to make sure every member of our party has a safe environment in which to succeed. It seems I've not been successful in that goal, and I will do better."
A spokesman for Bittel acknowledged that he kept boob-shaped stress balls and explained that they were a birthday present from a former female general counsel as a joke. The spokesman said Bittel kept them in a drawer along with other gag gifts.
Bittel's demeaning behavior toward women, particularly young ones, surfaced alongside multiple claims of sexual assault in recent weeks against high-profile men in various industries. Hollywood producer Harvey Weinstein's blockbuster sexual harassment case began the so-called Me Too movement of women coming forward in October. Alabama Republican Senate candidate Roy Moore is also facing allegations of sexual misconduct, and Minnesota Democratic Senator Al Franken has been accused of forcibly kissing a woman and groping her while she slept.
Sexual harassment has long plagued politics in Florida, but the culture began to shift after former state Senator Jeff Clemens (D-Lake Worth) resigned last month over criticism relating to an extra-marital affair with a lobbyist.
Bittel's power in politics is evident by his connections—he has hosted former President Barack Obama and former Vice President Joe Biden at his home, and is friends with prominent Florida Democrats Senator Bill Nelson and Representative Debbie Wasserman Schultz.