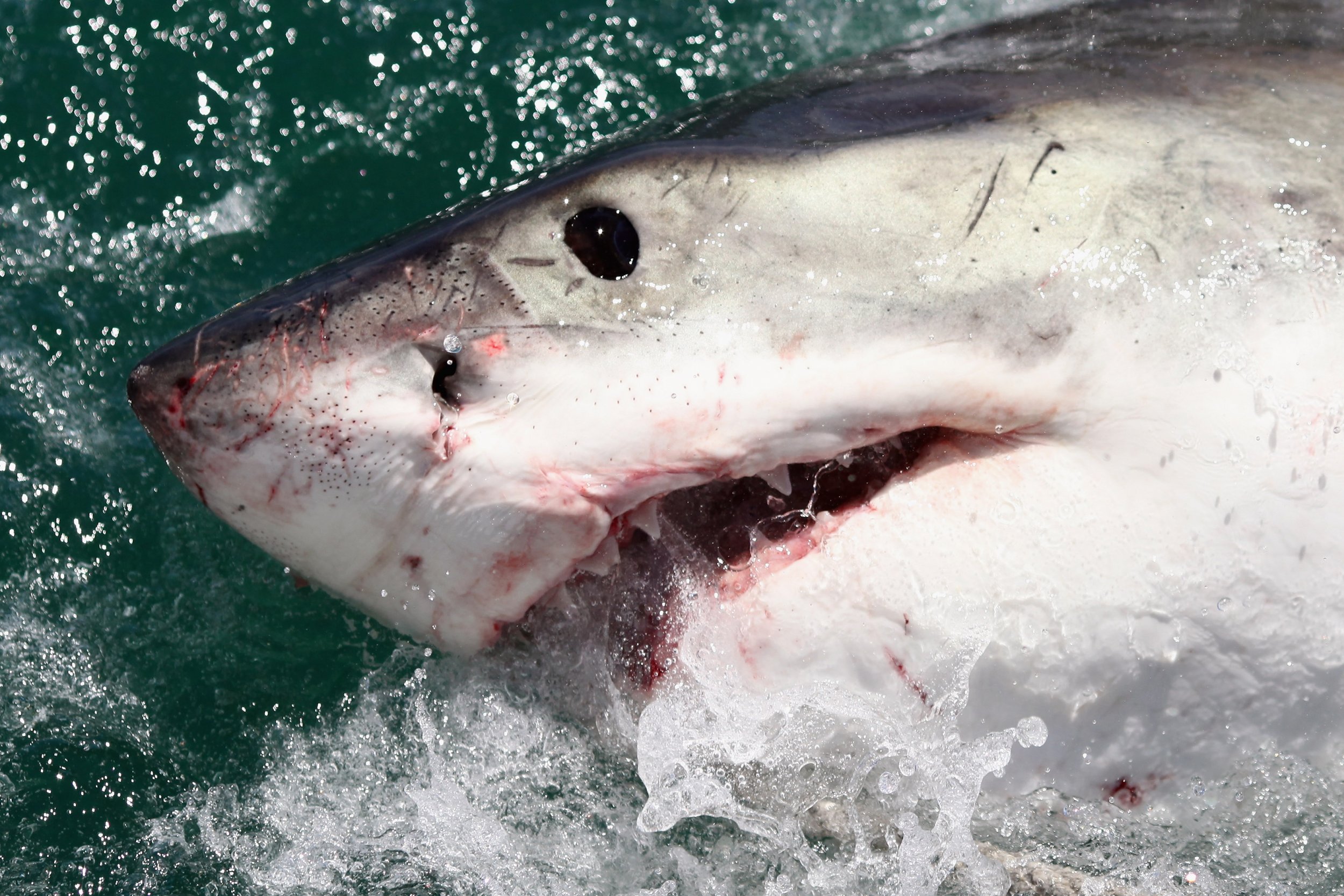 Another great white shark sighting at a popular Cape Cod beach has closed a Massachusetts beach.
It's the second consecutive day that a Cape Cod beach has been closed for a great white shark sighting, and it comes days after a scientist posted a viral video off the Massachusetts coast of a great white lurching toward him from the water.
On Tuesday morning Head of the Meadow Beach in Truro closed for an hour after a sighting around 11:30 a.m. Eastern, according to reports.
On Monday, NBC News reported that, "Marconi Beach was closed to swimming for an hour Monday due to a shark sighting, and all beaches in Plymouth were temporarily closed after two fishermen spotted a 12 to 13 foot great white off Manomet Point."
"He came right over to the boat," said Nick Kraszyk, one of the fishermen, according to NBC. "He was a little bit curious, and when he realized that we weren't anything special, he just turned and headed off, couldn't find him anymore."
The sightings came one day after a scientist made viral news with a video of a great white leaping from the water toward him.
"While out on research trips, we've seen white sharks breach and we've received multiple reports of breaching white sharks this year from fishermen and boaters," the Atlantic White Shark Conservancy wrote on YouTube. "While encounters like this one are rare, this video shows that they're certainly possible. White sharks are wild and unpredictable animals. This is a good reminder of the importance of not becoming complacent and always staying vigilant when in or on the water."