Another O'Neal in LA: Shaq's Son Shareef Commits to UCLA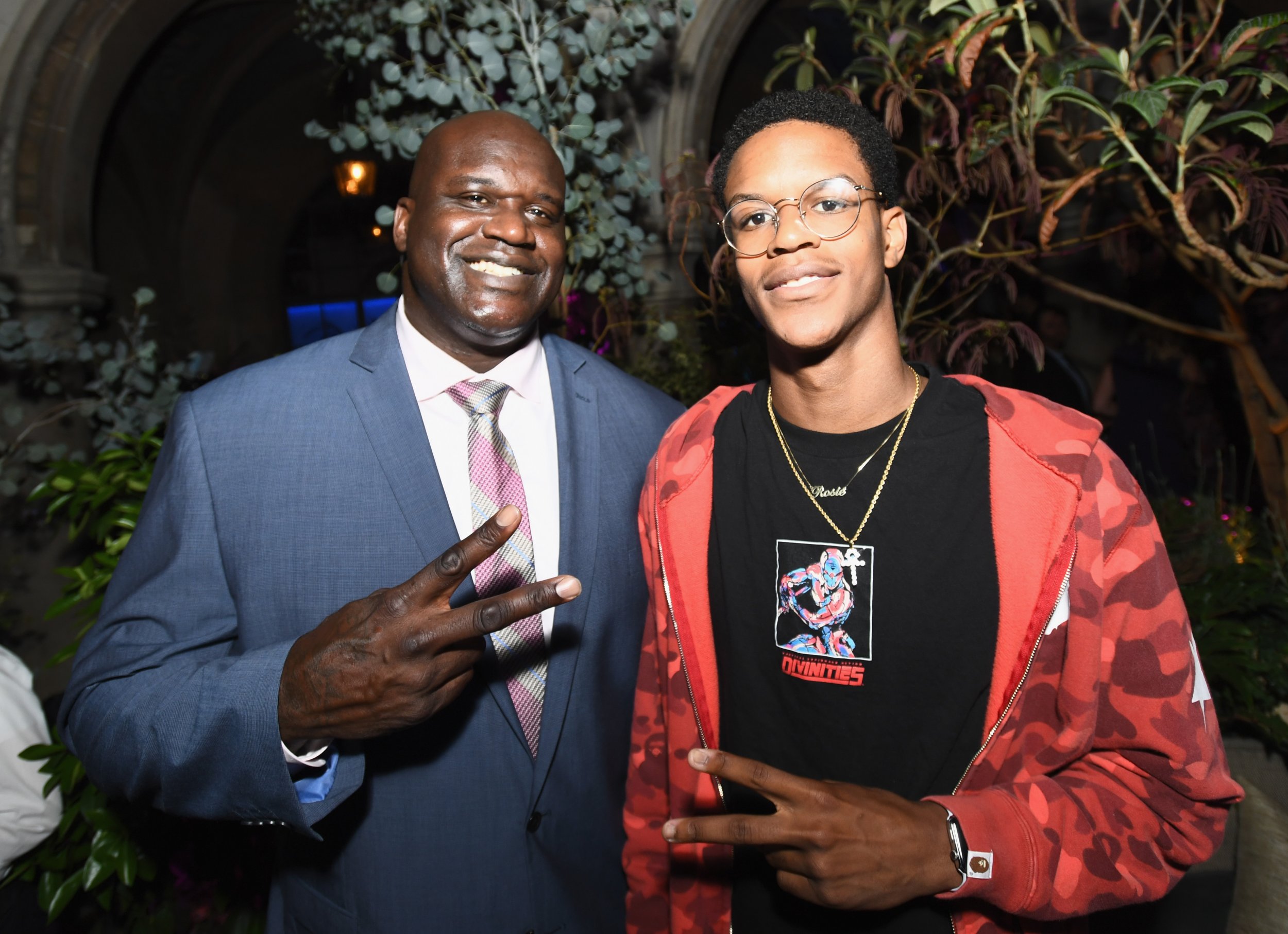 Shaquille O'Neal's son, Shareef, will play college basketball in his home state, after committing to join UCLA.
The 18-year-old from the Crossroads School in Santa Monica averaged 13.9 points and 6.5 rebounds on the Nike EYBL circuit with the California Supreme AAU program last spring and summer.
The 6-foot-9 power forward is ranked 29 in the recruiting rankings for the class of 2018 and both he and his father took to Instagram to share the news, as first reported by 247 Sports.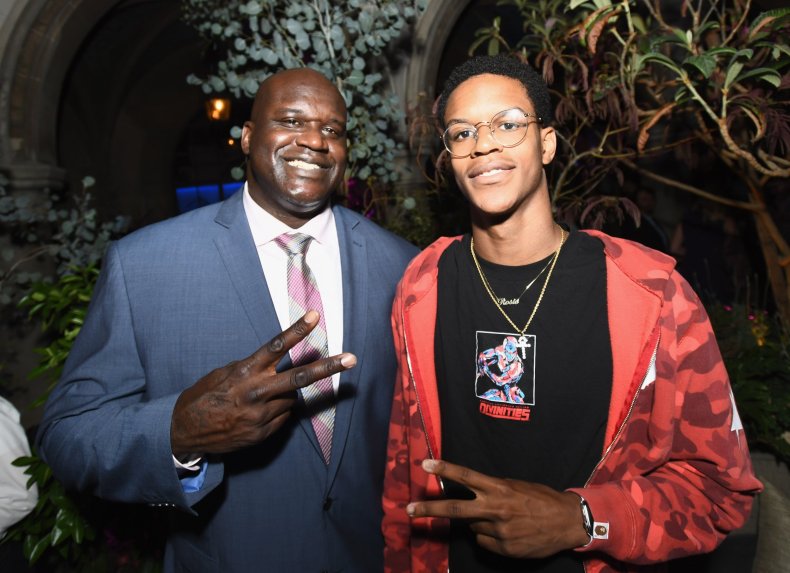 "Heading to UCLA. I know my mom is glad I'm staying home," read the caption under the picture posted by O'Neal junior, who was born in Los Angeles, where his father spent eight seasons with the Lakers.
Shareef had initially agreed to join Arizona, but decommitted from the Wildcats on Saturday, amid reports that calls between Arizona coach Sean Miller and Christian Dawkins, a runner for ASM Sports agent Andy Miller had been intercepted by FBI wiretaps as part of the agency's investigation into college basketball corruption.
Sources close to the investigation told ESPN that Miller discussed paying $100,000 to ensure the Wildcats would land freshman DeAndre Ayton and had numerous conversations with Dawkins about it.
Ayton committed to play for Arizona in September 2016 and made his debut in November last year, and is currently averaging 19.9 points and 11.2 rebounds per game in what is expected to be his only NCAA season.
The calls between Miller and Dawkins are just some among about 3,000 hours-worth of conversations the FBI has intercepted from the latter's phone.
Miller did not coach the Wildcats in their game against Oregon on Saturday, a decision that Arizona explained had been taken in the "best interests of the University and the basketball program."
On the same day, the school's board of regents convened an emergency executive session to "to receive legal advice regarding the issue," adding it planned to provide more detailed updates this week.
"This is an emotionally charged issue but it is essential that we move forward decisively and based on facts," Regents chair Bill Ridenour said in a statement, as reported by ESPN.
"We must do everything we can to ensure that our programs are of the highest caliber as we must also protect the rights of all involved and respect due process for employees."
On September 27 last year, four assistant coaches of NCAA teams were arrested by federal agents after a two-year investigation into corruption in the sport. Among them was Emanuel "Book" Richardson, who worked with Miller for 10 seasons between Xavier and Arizona and was fired by Arizona on January 11.
Richardson was accused of accepting bribes in the region of $20,000 and paying a recruit to join the Wildcats, in return for convincing Arizona players to become Dawkins' clients.