Another Pentagon Official Announces Resignation, Marking Fifth Key DoD Departure Within Seven Days
The resignation of U.S. Department of Defense (DoD) advisor Ambassador Tina Kaidanow was announced Wednesday, making her the fifth significant official to announce their resignation from the department in one week.
Before resigning Monday, Kaidanow served as a senior advisor on defense trade, becoming the first person to lead the Pentagon's international cooperation program. She joined the department in September 2018 after a long career with the U.S. State Department. From 2008 to 2009, Kaidanow served as the first U.S. Ambassador to Kosovo.
A statement that the DoD supplied to The Hill declined to provide further information about the resignation, except that the department "remains committed" to their international cooperation while they wish her "continued success."
The resignation of key military policy advisor Kari Bingen was also announced Wednesday. She was nominated to the position of Principal Deputy Under Secretary of Defense for Intelligence by President Donald Trump in April 2017 and confirmed by the Senate the following month.
Bingen informed Trump she was leaving two weeks ago and is expected to vacate the position in January.
"On Dec. 5, Deputy Under Secretary of Defense for Intelligence Kari A. Bingen submitted her resignation to the President, effective Jan. 10, 2020," said Lt. Colonel Uriah Orland in a statement obtained by Newsweek.
"The department's commitment to providing unmatched intelligence as we implement the National Defense Strategy remains unwavering," he added. "We appreciate her service to the department and wish her continued success in the next chapter of her life."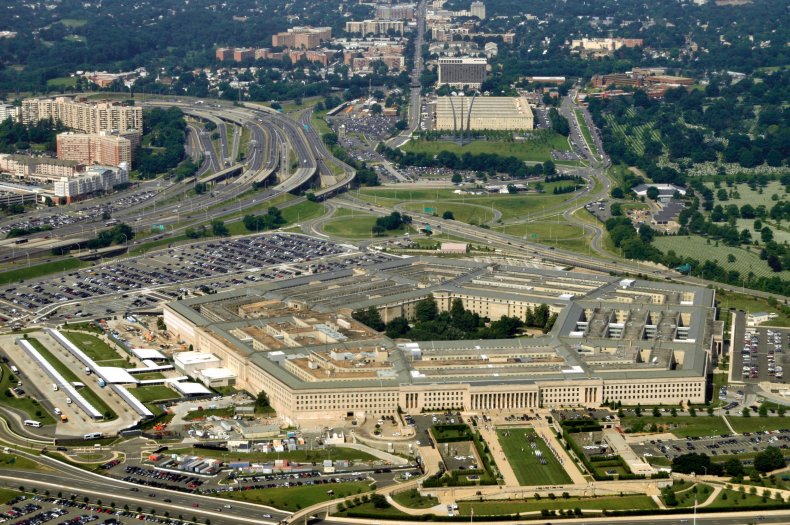 Wednesday's announcements constitute only two of the five high level resignations by Pentagon officials that have come to light in the last week.
The resignation of Randall Schriver, the Pentagon's leading expert on Asia policy, was announced on December 12. The news was quickly followed by the revelation that Jimmy Stewart, who was performing the duties of the Under Secretary of Defense for Personnel and Readiness, had quit the following day.
On Tuesday, it was announced that Steven Walker, the director of the DoD's Defense Advanced Research Projects Agency (DARPA), would be stepping down in favor of an unidentified position in the private sector. His resignation will be effective January 10.
The reasons for the seemingly large number of resignations in quick succession are unclear. Senator Jack Reed (D-R.I.) suggested that the department was dysfunctional, telling Defense News that people working there may feel they are "not only not being appreciated, but ignored [by the White House]."
Secretary of Defense Mark Esper brushed off suggestions that anything was awry and claimed that the departures were part of a "normal rotation" on Monday, according to The Hill.