Kellyanne Conway Says Trump 'Doesn't Think' He's Lying' About Wire Tapping And Voter Fraud Allegations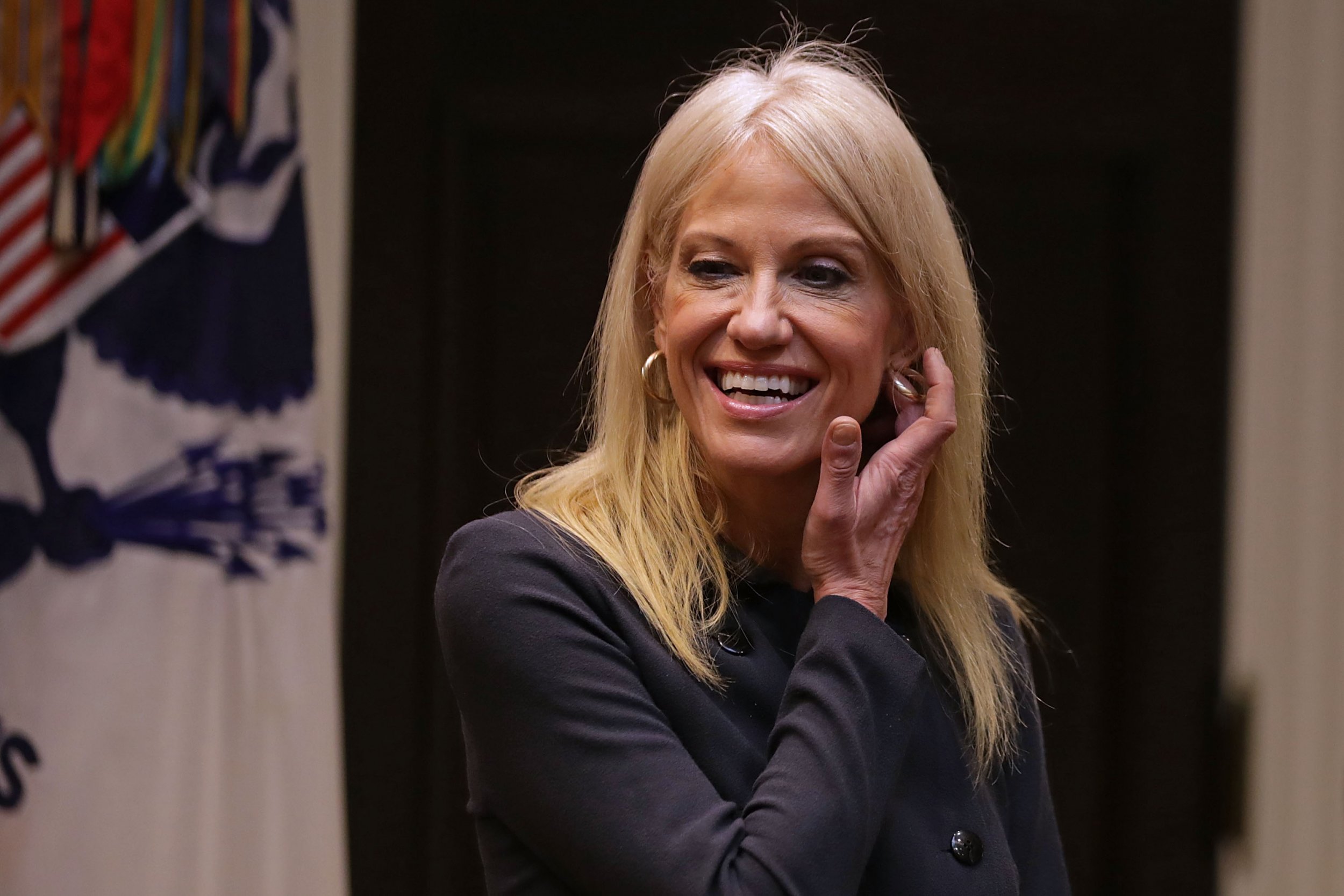 White House counselor Kellyanne Conway claimed during an on-air spat with a CNN host that the president "doesn't think he's lying" about a number of issues.
Conway, who has previously made comments that have backfired during interviews, got into a debate with Brian Stelter on CNN's Reliable Sources.
Stelter and Conway clashed over the scandals coming out of the White House, with Conway questioning why the network was covering that and asking Stelter what scandals the White House had suffered.
"The scandals are about the president's lies, about voter fraud, about wire-tapping, his repeated lies about those issues. That's the scandal," Stelter said as Conway interrupted him, saying: "excuse me?" when he suggested Trump had lied.
She responded: "He doesn't think he's lying about those issues, and you know it. He has gone forth and he talked about surveillance."
But Stelter interrupted her, stating: "A lot of husbands don't think they're lying when they cheat on their spouse and then say they're not. It doesn't mean they're not lying."
She hit back: "Oh are you back to the Clinton's now, what are you talking about? What kind of analogy is that?"
The pair also discussed the Russia probe and Trump's inclination to continue tweeting about Hillary Clinton, clashing on a number of issues including which aspects of Trump's job journalists chose to cover and the president's ongoing attacks on the media.
"You look at his job through the lens of Russia, I look at his job through the lens of America," Conway told Stelter.
Despite the heated discussion, it was a relatively tame interview for Conway, who has in the past used flashcards to explain points, made use of the phrase "alternative facts," and stumbled over facts—at one point prompting her television appearances to be less frequent.