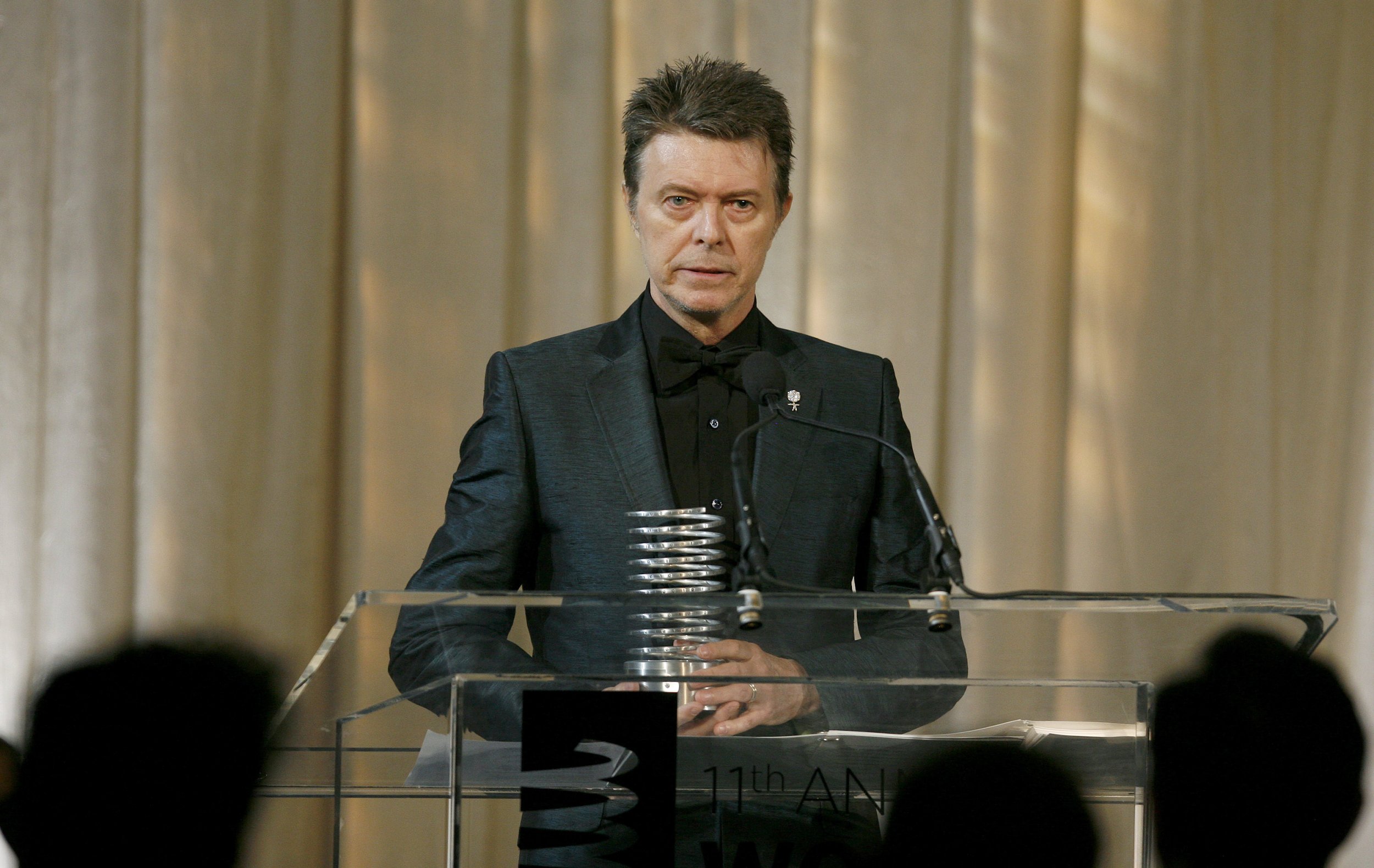 Looks like David Bowie's momentarily come down to Earth from Mars. The starman is set to release a new album, Blackstar, on January 8, according to the London Times. The date marks another special occasion: Bowie's 69th birthday.
The newspaper reports that the album, which Bowie recorded with a group of jazz musicians at New York's Magic Shop, is "completely bonkers." The seven-track album is said to be in the vein of avant-garde jazz, containing "Gregorian chants, a soul section, various electronic beats and bleeps, and Bowie's distinctive vocal."
While Kraftwerk, the German electronica sensation, is name-checked as an influence on the forthcoming album, it's unclear if Bowie also collaborated with the group that goes by the name Black Star, a hip-hop duo helmed by rappers Talib Kweli and Yasiin Bey.
The new album is also peculiar in that Bowie "will decline to provide a radio edit" for its lead single. Radio stations will have to take "all or nothing" if they want to play the track, according to the Times. The single is set to release on November 19, presumably so that radio hosts have time to brush up on Gregorian chants as a point of reference while introducing the track.
Given how earlier this month Bowie's promoter John Giddings told Music Week that Bowie had officially "retired from touring," chances of seeing the performer supporting Blackstar are scant.
But he has been keeping busy these days. As Newsweek reported, Bowie is currently co-writing an off-Broadway production, Lazarus, based on his film The Man Who Fell to Earth. The performance will feature new Bowie songs—but no word yet on whether these songs will be adapted in the new album.
The punk godfather's last album, The Next Day, whose cover parodied his timeless album Heroes, was released in 2013 to positive reviews. As you wait for the new album to land, pop Labyrinth on the tube and put Hunky Dory on the turntable. Bowie's back.