Another Stimulus Check Is 'Critical' to Economic Recovery, More Than 125 Economists Say
A group of more than 125 economists signed an open letter this week urging the federal government to provide additional financial relief to Americans amid the surging COVID-19 pandemic through direct stimulus checks and recurring payments.
Negotiations over a second round of economic stimulus have been at an impasse for several months, after Congress came together and passed the bipartisan $2.2 trillion CARES Act in March. That legislation included one-time $1,200 direct stimulus checks to most Americans as well as an additional $600 per week in federal unemployment assistance and forgivable loans for struggling businesses amid lockdown measures across the country. But that financial assistance largely ran out by the end of summer, as lawmakers have stressed the need for further stimulus.
"Unless policymakers act quickly to respond to the crisis at the scale necessary, we risk the damage to the economy lasting much longer than necessary, particularly for those at the bottom who have been hit the hardest," the group of more than 125 economists wrote in their open letter published by the Economic Security Project on Monday.
Alan Blinder, a former board vice-chairman at the Federal Reserve, Claudia Sahm, a former Federal Reserve economist, and Jason Furman, an economic adviser to former President Barack Obama were among the signatories.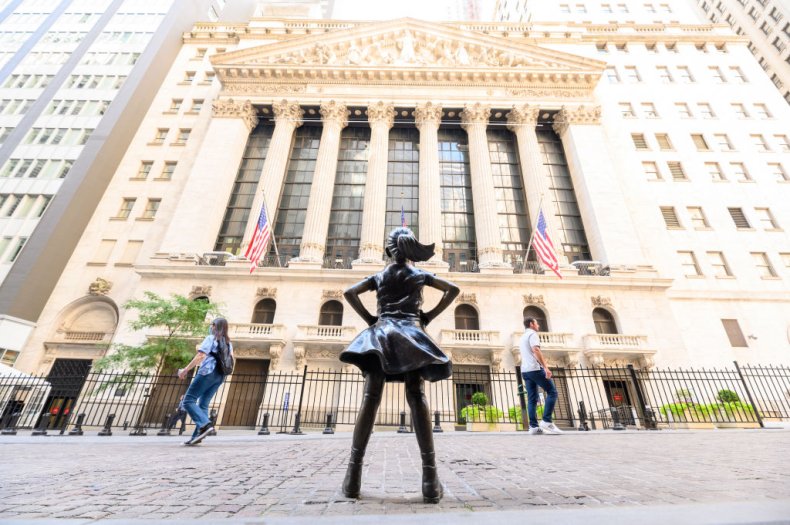 "We know that the next stimulus needs to be big, immediate and direct, and lasting until the economy recovers," the letter said. "We urge policymakers to use all the tools at their disposal to revitalize the economy, including direct cash payments, which are one of the quickest, most equitable, and most effective ways to get families and the economy back on track."
"Recurring direct payments will help families meet basic needs, boost state and local economies, and speed the recovery," they explained, adding that these payments "should be paired with other valuable programs like unemployment benefits, aid to state and local governments, stronger SNAP [Supplemental Nutrition Assistance Program] benefits, robust child care funding and more."
The economists wrote that "it's critical" to "quickly implement a robust stimulus to help promote a sustained and racially equitable recovery and help families and businesses get back on their feet." They asserted in their letter that minorities have been particularly hard hit by the economic fallout of the pandemic, saying that direct payments would "ensure" these groups "aren't left behind" as the recovery continues.
Newsweek reached out to the White House, Speaker of the House Nancy Pelosi and Senate Majority Leader Mitch McConnell for comment, but they did not immediately respond.
Economists and Federal Reserve chair Jerome Powell have been urging lawmakers to pass further stimulus for months, warning about the growing threat of long-term economic damage without appropriate action. Negotiations have gone back and forth. The Democrat-controlled House of Representatives passed a $3 trillion package in May, but Republicans and the White House dismissed it as a Democratic "wish list."
McConnell and the White House later revealed a $1 trillion package in late July, but that failed to garner even enough Republican support to pass the Senate. Negotiations have proceeded since then, with Pelosi and Treasury Secretary Steven Mnuchin going back and forth with various compromises. Prior to the election, the White House offered to support a $1.8 trillion compromise after House Democrats passed another $2.2 trillion package.
Despite the urging from some within her party, Pelosi rejected the White House offer. Now some Democrats have suggested they are willing to compromise further and accept an even smaller package as millions of Americans desperately need financial assistance. Unemployment remains at historic levels while several states and municipalities have implemented new lockdown measures to curb the rapid spread of COVID-19.
"I just hope that we can get agreement. It may not be everything that everybody wants but at least if we can get some significant relief to people," House Majority Leader Steny Hoyer, a Maryland Democrat, told Roll Call on Friday. "And then we're going to be here next year. If we need to do other things, we'll do other things."
President-elect Joe Biden has voiced support for the $3 trillion package passed by House Democrats in May. But Biden will not take office until late January, and it remains unclear whether such a massive stimulus bill would be accepted by Senate Republicans.