Was Ansel Elgort Hacked? Actor Shares 17 Shirtless Instagram Selfies in a Row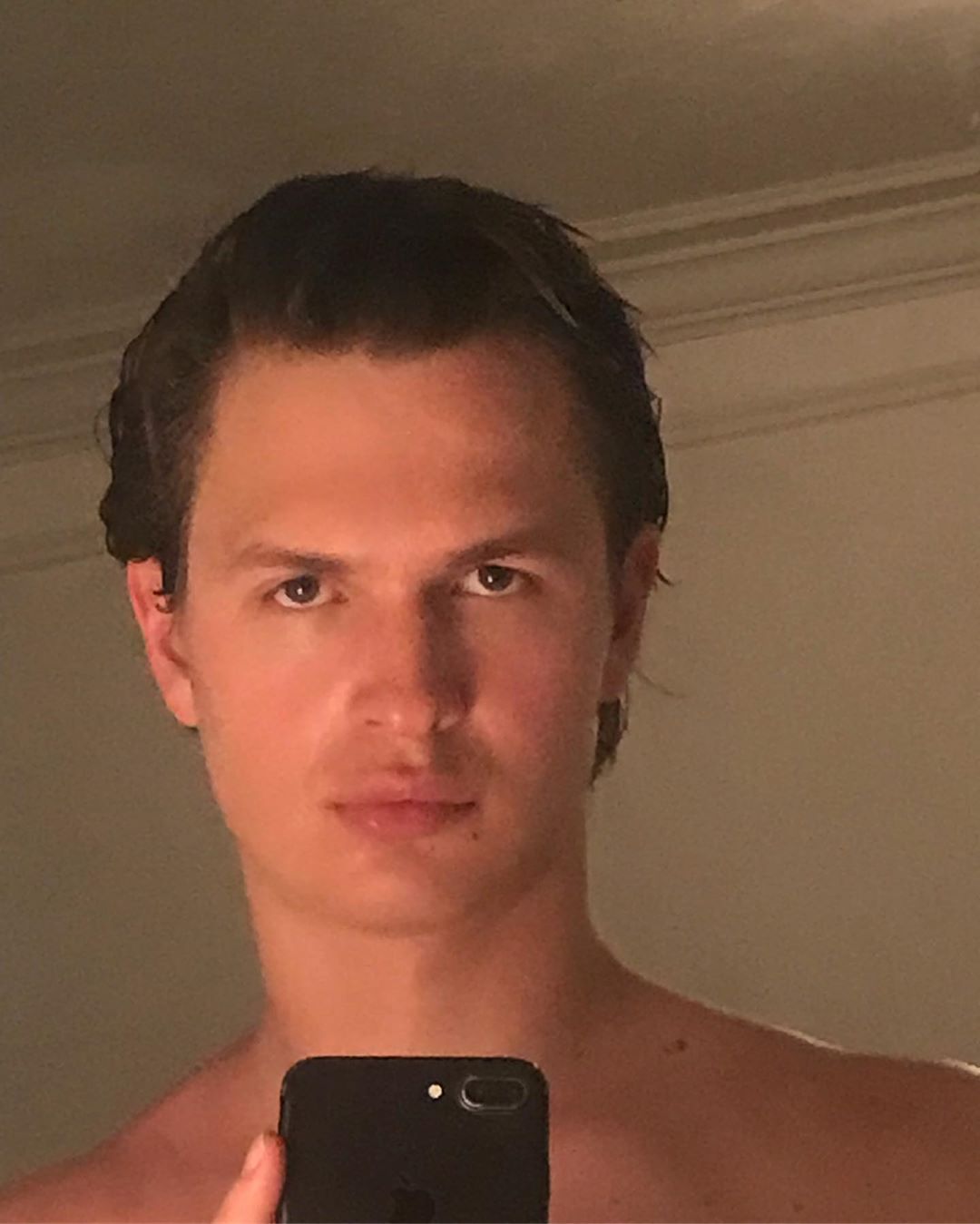 Ever struggle to decide which of the dozens of selfies you've taken to post on Instagram? Well, actor Ansel Elgort doesn't seem to have that problem. The Fault In Our Stars and Baby Driver star delighted his 10 million followers on Tuesday by sharing 17 shirtless selfies in a row. That's right—17. And all in the space of 10 minutes.
The images are taken from a variety of different angles. Some are photos taken in the mirror.
Others are close-ups of the right side of his face.
Some of them are wider shots that capture his topless torso.
And the last batch show him staring straight at you from behind his phone.
Violetta Komyshan, Elgort's long-time ballerina girlfriend, commented that this picture was her favorite, saying "I think this one is the best but they're all pretty good tbh."
The captionless images were all shared without context, leaving fans to speculate as to what the deluge of selfies might mean. Many people online wondered whether the 25-year-old Hollywood star had been hacked.
If Elgort wasn't hacked, then did he accidentally upload his entire camera roll? Is this promotion for a new film to be announced? Or was he simply proud of all the selfies he took and wanted to share them in the world in quick succession?
A number of celebrities also commented on the mysterious pictures, saying they were both pleased and confused.
Actor Rachel Zegler said, "Is this how the cool kids post now," before adding "my entire feed is just your posts thank u for blessing my insomnia buddy."
Singer, actor and model Zoë Kravitz commented, "dude. what is happening right now ? lol," while 13 Reasons Why star Tommy Dorfman simply replied "babe...."
The next time we will see Elgort on the big screen is in the lead role of The Goldfinch, an adaptation of Donna Tartt's Pulitzer Prize-winning 2013 novel of the same name about a teenager who steals a priceless Dutch Golden Age painting after his mother is killed in a terrorist attack at New York's Metropolitan Museum of Art.
Directed by John Crowley, the movie also stars Nicole Kidman, Oakes Fegley, Aneurin Barnard, Finn Wolfhard, Sarah Paulson, Luke Wilson, and Jeffrey Wright. The film is scheduled to be released on September 13.
This summer, he is due to start filming West Side Story, playing Tony in Steven Spielberg's remake of the original 1961 romantic musical.