Ansel Elgort Went Undercover as Reporter to Prep for 'Tokyo Vice'
Ansel Elgort threw himself into the life of a real journalist, both in America and Japan, to prepare to play his latest role in Tokyo Vice.
Elgort also had to become almost fluent in Japanese to take on the role of Jake Adelstein in the new HBO Max show. Tokyo Vice, produced by Michael Mann, is based on Adelstein's real life experiences working as an American reporter at a Japanese newspaper in the '90s, where his work got deadly attention from the Yakuza.
Elgort, co-star and Oscar-nominated actor Ken Watanabe, and Tokyo Vice creator J.T. Rogers spoke to Newsweek ahead of the show's launch.
Tokyo Vice starts on HBO Max on Thursday, April 7, 2022. The first three episodes will air from the first day, before new episodes are released weekly.
Going Undercover in LA and Tokyo
After starring in the likes of Baby Driver, West Side Story and The Fault in Our Stars, Tokyo Vice marks Elgort's first foray into television. Before saying yes, he wanted to get more information on what it was like to work with the filmmaker Michael Mann.
"I always wanted to do a project in Japan," Elgort told Newsweek. "At the time I was doing West Side Story, and I remember asking Steven Spielberg about Michael Mann, and then also asking Jamie Foxx about Michael Mann. They both said the same thing, that he will work you really hard but as long you're no BS-ing, and willing to work really hard, and ready to work as hard as you ever worked, then you guys will get along great.
"And I love working really hard," Elgort added.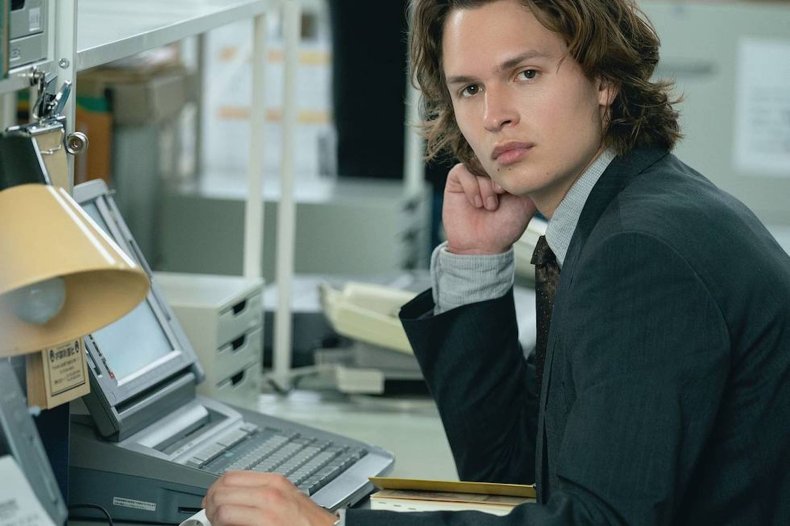 From there he was thrown into extensive Japanese-language classes for the project, which would see him live in Tokyo for months. He was initially set 10-hour days in Japanese lessons, but that was cut down to four hours as Elgort was also put into Aikido classes to learn Japanese martial arts.
As well as all of the Japanese immersion, he also had to learn how to do the job of his character, Jake Adelstein, a real life journalist who moved to Tokyo in his early twenties in the '90s. Producer and director Mann decided that Elgort should warm up as a journalist in Los Angeles first, before sending him out on a reporter's beat in Japan too.
In America, he was tasked with following up on a police report. "I see [from the report] that there was an autoparts shop that was robbed by a man with a machete who then went to Chick-fil-A, stole a car out of a drive-thru, and crashed into another car, and then eventually left the car and was shot down," Elgort recalled.
He immediately went to the neighborhood of the man who was shot to get quotes and "paint a wider picture" of what happened.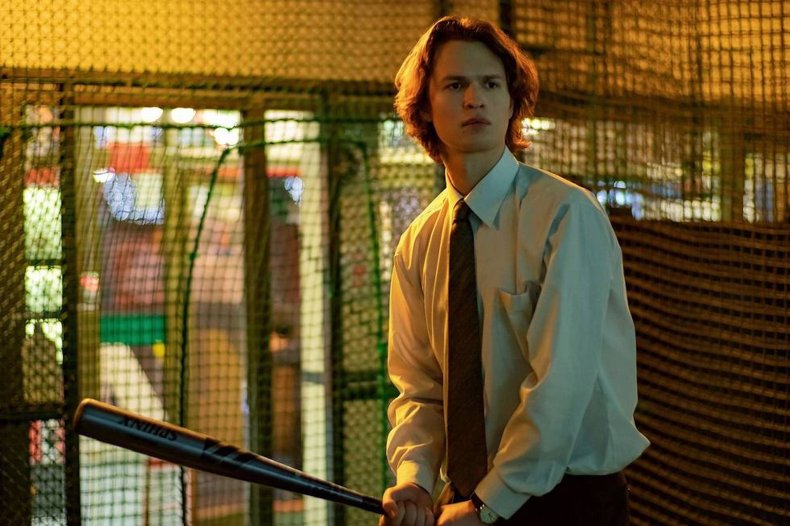 "A lot of people are not allowed to talk to you. So then how do you get them to talk to you even though they said no? You can say 'please, I have a deadline of five o'clock. I'm a journalism student, my boss is gonna kill me if I don't get this quote, can you please give me quote? I'll put you on background so I won't really quote you there'. So I kind of learned all the lingo and felt what it was like to be on the ground."
Mann produced Tokyo Vice, but also directed Episode 1. Elgort is thankful Mann helped him prepare for the subsequent episodes too with all of the prep work.
Elgort admits his time as a reporter in Japan was even more challenging. "I hardly spoke Japanese at the time, so that was a little tough. I shadowed Jake Adelstein in Japan and then also another guy Shaggy which was interesting because we staked out this important CEO's house."
He continued: "[It was] all freezing mornings stood by a vending machine and ordering hot drinks just to warm our hands, just in hopes that the CEO was going to come out and Shaggy was going to ask him just one little question, hopefully get just one little quote for his story. Turns out, the guy wasn't even home and never came out the door. So I got a taste of what that's like too."
Investigating the Yakuza
Tokyo Vice takes Western audiences, via HBO Max, into the criminal underworld of 1990s Japan through the eyes of Adelstein. Playwright J.T. Rogers, the creator and real-life friend of Adelstein, was walking his dog one day when he received a panicked call. "Have you been getting threatening phone calls in Japanese?" Adelstein asked Rogers.
Roger's recalled that Adelstein was "so deep" in it with the Yakuza that they had stolen his phone and started threatening everyone in his address book. This, Rogers said, "was the beginning of a labyrinthine story."
"You're going to see what it's really like to be a young Yakuza in the '90s," Rogers told Newsweek on why people should watch the show.
"What do you eat? What do you smell? What does it mean to make these decisions your life, same thing with journalists, same thing with police, same with the Mizu-shōbai (the Japanese nightlife hostess culture)."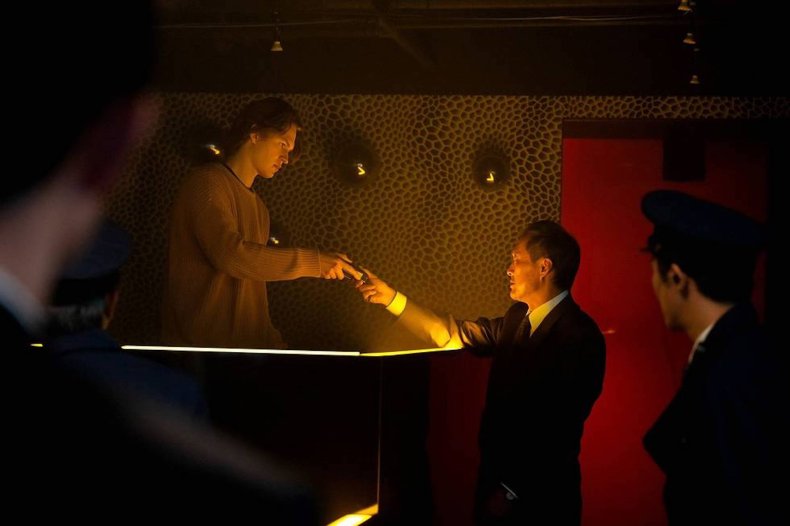 Ken Watanabe (The Last Samurai) takes on the role of Hiroto Katagiri in Tokyo Vice, a detective who takes Adelstein under his wing as they investigate organized crime.
"It's a big scale Hollywood production in Tokyo, I enjoy seeing that," Watanabe told Newsweek. "All of the main production people come from the U.S., and it was really difficult getting the location scouting, the cars, the wardrobe, to [match] 1990s Tokyo, but it's a great feeling of underground Tokyo from 30 years ago."
In his production notes for the series, Mann called Watanabe "generously collaborative." Watanabe was flattered by the compliment, but he believes his work was necessary based on the hard work everyone was going through. "Most of wardrobe, prop and direction, they had a great work with Michael Mann, but so tired." He continued: "They could not sleep well every night.
"But it's so realistic. Michael, needed to feel realistic feelings on the set. And all the time we'd check up the wardrobe and the prop and the position of something. And then we need a little bit of time, to take our time to do this on the set, but it's a really interesting thing."
The first three episodes of Tokyo Vice will start streaming on HBO Max on Thursday, April 7. The following two weeks will see two new episodes drop on each subsequent Thursday. The finale of Tokyo Vice will launch on HBO Max on April 28.